This woman and her husband were driving down the highway when, all of a sudden — something hit her. At first, she thought she had been shot. Then, she realized what it actually was that had left her bleeding.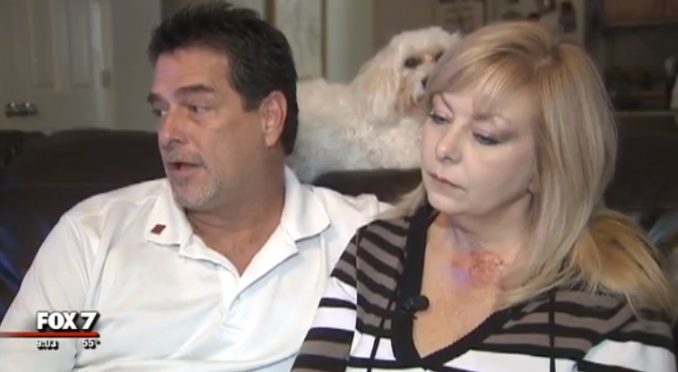 Tina Morales was left terrified while riding in a car with her husband Kevin early one Sunday morning as he drove on the I-35 as the two were leaving downtown Austin, Texas. Suddenly, something struck her out of nowhere as they were driving back home with another couple.
Although the pair were nowhere near an overpass, a large chunk of concrete had been thrown at their car, breaking through the windshield and sending glass everywhere. Tina was struck in the neck. Ironically, Tina and Kevin had just discussed taking the upper deck of I-35 because of all the recent rock-throwing incidents, Fox 7 reported. Sadly, that didn't stop them from being targeted near Rundberg Lane.
Shockingly, the attack was just one of 41 rock-throwing incidents along the same stretch of road, the Austin news outlet reported. She was left bleeding from the neck, having suffered scratches and swelling. In addition, she says a bubble was found in her lung, prompting a need for her to see a pulmonary specialist. Although Kevin and Tina are glad it wasn't worse, the ordeal left Tina quite shaken up and wanting to warn others.
"Out of nowhere!" Kevin recalled, describing how the rock came crashing through the windshield of their car. "We were in the left-hand lane next to the median. Boom — it came through like a missile," he added, also relaying that from now on, he and Tina will be avoiding the I-35, since they say the rock-throwing attacks have hit another level. "It didn't come from an overpass. It wasn't just a drop and a lucky hit. I mean, that person targeted a single-moving vehicle that was by itself," Kevin further explained.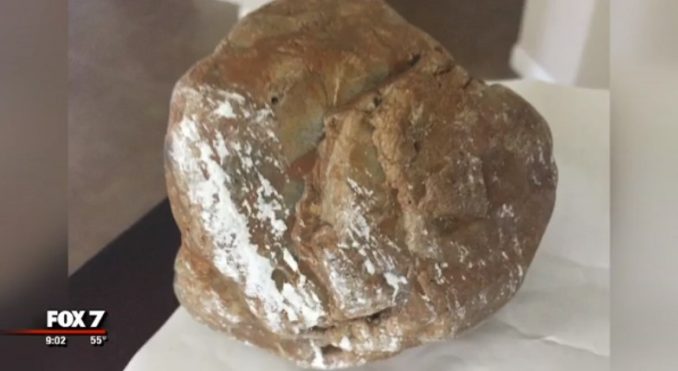 Struck in the neck and initially not knowing what had hit her, Tina was stunned. "I literally thought I got shot. I kept on saying I think someone shot me in the neck, someone shot me in the neck," she said. "It's crazy. You just don't expect something like this, simply driving home," Tina added.
This incident was unusual and different from the dozens of others that have occurred in the area because it didn't occur near a freeway overpass. The rock-throwing has left at least five people injured so far, two of them critically. Most of the rock-throwing incidents reportedly occur on the weekends around 30th and 40th streets. However, it's unclear if all of the incidents are related, especially this one since it happened much further north and was not near an overpass.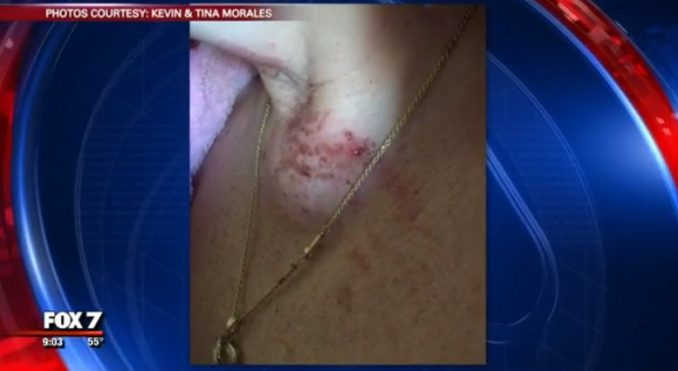 "We have not been able to identify anybody in this case. I know detectives have talked to some people and witnesses, but they're having trouble identifying someone," Austin Police Spokeswoman Veneza Bremner told KXAN after a similar attack the month before this one. However, the Morales' have some ideas as to what might have happened in their case.
"When he saw a single-vehicle by itself, he popped up and threw it," Kevin Morales said, speaking of the perpetrator. "Or if he's in a vehicle, it would have to be two people, one person driving and one person throwing," Kevin added.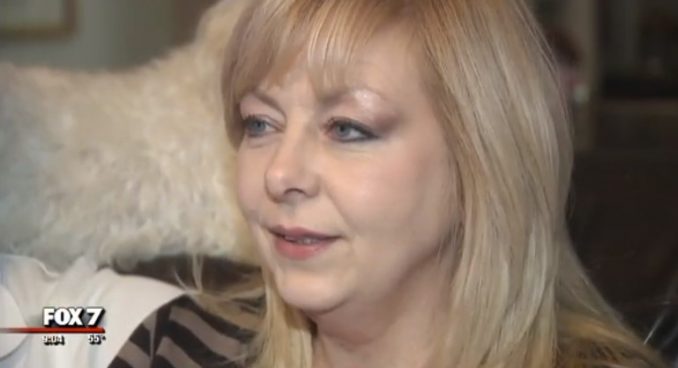 "We just need to talk about doing some fencing all along I35. How far down south and north to go? I mean, I don't know. We've got to start somewhere but something's got to change," Kevin then suggested, adding that making people aware of the situation isn't enough anymore and that something more needs to be done because the problem is spreading.
Law enforcement had their own ideas about curtailing the rock-throwing crimes, but they faced their own obstacles as well. Following the incidents, Austin police were looking into adding more cameras to the area, but they found that it's an expensive venture. The 41 cameras already in use at the time reportedly cost $44,000 a year to maintain.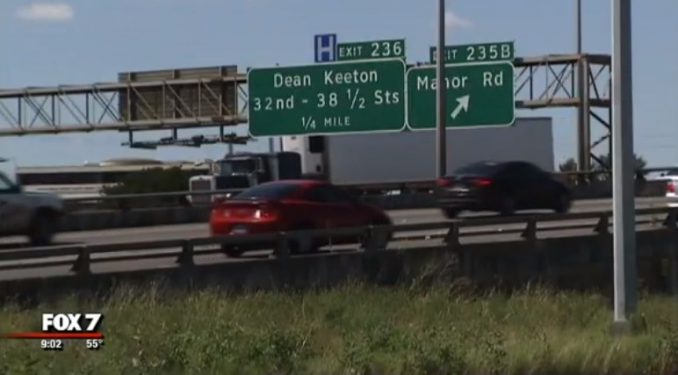 Although not much is known about the culprit, one thing is for certain. It's a shame that an innocent person suffered physical injury because of their senseless, unprovoked attack. What's more, a community is left to pay the price for someone else's morally bankrupt actions.
Because there are people out there who would commit such a crime, a community will be forced to make tough decisions about whether residents are left exposed or if the cost of fencing or cameras is the right answer.