For her friend's 25th anniversary with his police department, a woman ordered a customized cake celebrating his service. However, when she received the finished product, she was shocked by what the decorative badge on the cake said.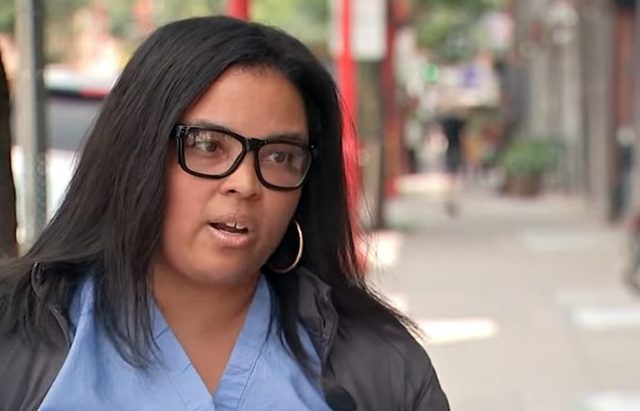 To commemorate her friend's 25th year with the Philadelphia Police Department, Tina Jones commissioned a cake from The Bakery House. It wasn't until she unveiled the dessert at the friend's office in front of his colleagues that they noticed that the original design had been altered to include an offensive message.
Jones told WPVI that she initially sent the bakery an image of a Philadelphia Police badge, which had the words "Honor, Integrity, Service" across the bottom. However, the message she received was a far cry from the original.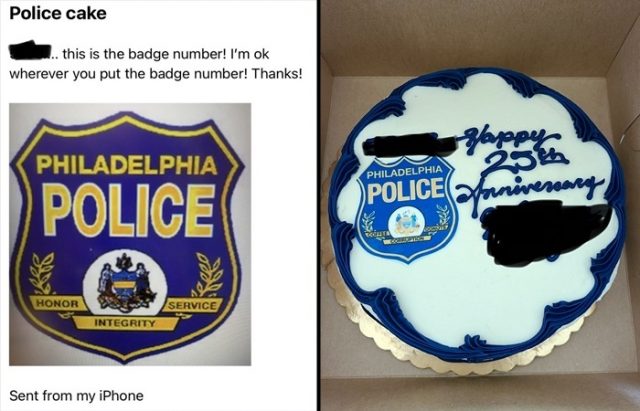 When Jones opened the cake box to show her friend and coworkers, the recipient realized that the badge on the cake read "Coffee, Corruption, Donuts" in place of the three authentic attributes. At first, Jones was embarrassed, but her humiliation soon turned to outrage.
"I wanted to cry because I'm like, 'I can't believe they did this,'" said Jones. "That's so humiliating to put on someone's cake who is serving 25 years and in a not-so-easy job."
Jones stormed back to the bakery and demanded an explanation, believing the business to have an anti-police bias. However, the owner says it was all a big misunderstanding. In fact, she maintains it's quite the opposite of Jones' accusation.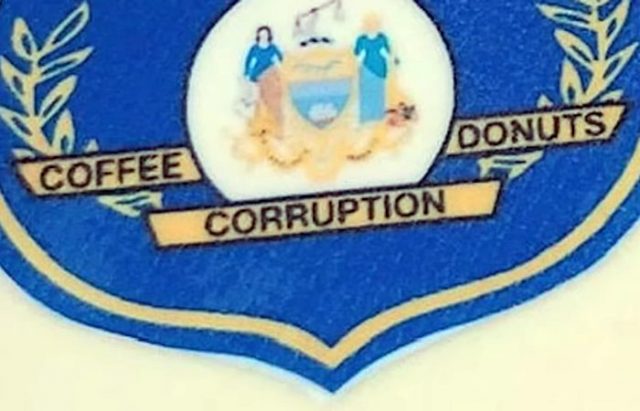 Owner Sandy Stauffer says the design was an accident caused by being overworked and rushing out orders. She explained that the design Jones sent was too blurry, so a worker sought out a clearer version of the same image online. Regrettably, the worker didn't take a good look at the offensive wording.
"We're tired, we're pushed because of the staffing situation," explained Stauffer. "She looked at the images, she saw the clearest one and she printed it."
Stauffer says no one caught the error amid the 100 orders they had to complete by the end of the day. She added that the worker who printed the design is mortified by her mistake.
"My decorator is beyond upset, she's been crying all weekend, we all have been because it's mortifying," said Stauffer. "We are not the kind of business that would ever, ever disrespect (the police). Everyone should be respected, this was not done on purpose.

"This bakery house respects what they (police officers) do for their living, their job, they do a great job and I'm sorry … please don't ever think otherwise that we don't respect the police."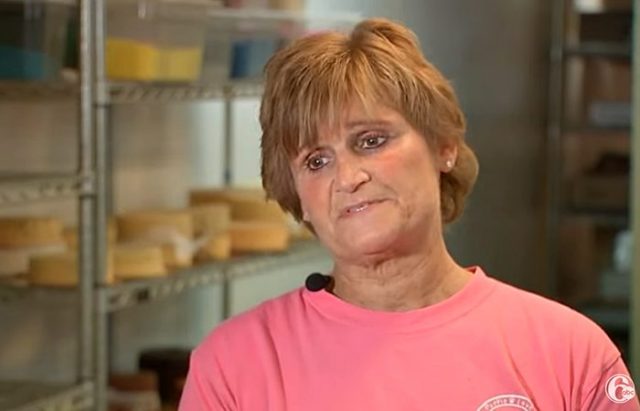 Regardless of the reason for the mistake, Jones isn't accepting the bakery's apology. She insists that a refund wasn't sufficient to correct such an error.
"I didn't want the money back because I knew if I accepted the money back it was, like, ok what you did, and it wasn't," said Jones.
Stauffer has made an apology to the Philadelphia Police Department as well as Jones and maintains that she is both supportive and appreciative of law enforcement officers. She said she and her employees are "beyond mortified" about the offense they caused.
"From the bottom of my heart, I and my entire staff, deeply apologize. We are truly embarrassed and are sorry for the hurt and upset ness this unfortunate mistake has caused," Stauffer wrote. "I have been part of this community for 32+ years and there is nothing I would do to hurt anyone. I have the utmost respect for all law enforcement and so does my staff. We hope you can find it in your hearts for understanding and forgiveness."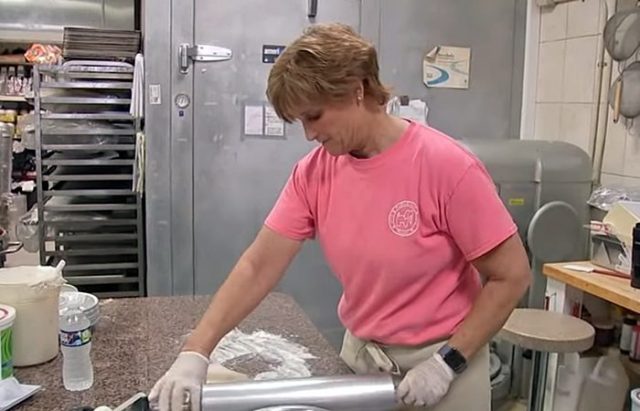 Tina Jones has since taken her business elsewhere and doesn't plan to return to The House Bakery again. In fact, she purchased a cake from another shop in order to properly celebrate her friend's career anniversary.
Sandy Stauffer has pleaded for the police department and the community to forgive her mistake. Her words and efforts appear genuine, and she certainly doesn't seem like one to take a social justice stance against law enforcement. Hopefully, the department will accept her apology.