Just days after a convicted child molester was released from jail, he vanished without a trace. Then, in the hunt for the dangerous predator, detectives stumbled upon a gruesome discovery.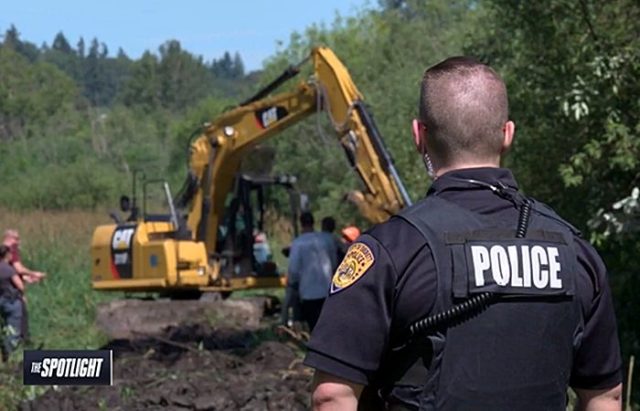 Despite numerous convictions related to sexual assaults against multiple children, 40-year-old Timothy McCamey, who went by the names "Baby Devil" and "Casper," was granted temporary release from jail. A judge issued the order and the felon registered as a homeless Level III sex offender and headed to the outskirts of Everett, Washington, where a vagrant encampment was established.
Just days after re-entering society, McCamey's ankle monitor stopped transmitting a signal, and authorities suspected he had cut off the GPS device, KIRO reported. He was soon listed as missing and placed on Washington's Most Wanted list. What they didn't expect was that they would discover a far more disturbing reason for his sudden disappearance.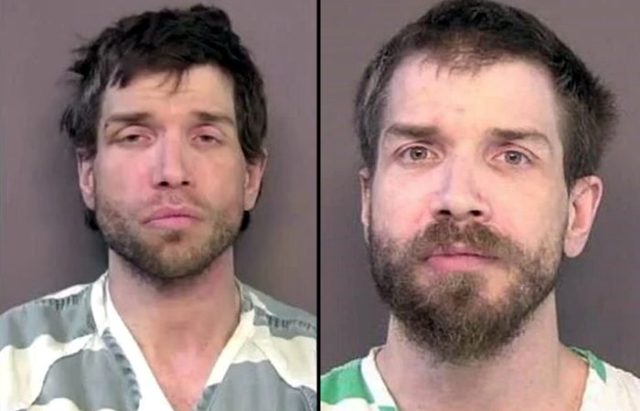 Deputies confirmed that they had discovered McCamey's remains in a ravine in a heavily wooded area a mile off Larimer Road. His ankle monitor was still attached to the remains of his leg and had a dead battery, which was the cause of the lost signal, according to KCPQ.
"Our detectives started searching around and managed to find part of the remains attached to the ankle monitor which was damaged and no longer functioning but we were able to look at the ankle monitor, look at the serial number and track it back to who it belonged to," said officer Kerby Duncan of Everett Police.
McCamey's remains were found two years after he went missing. The remains were recovered once the property owner called the police to report that he had found human bones in the tall grass. McCamey's last GPS tracker ping was located in the exact location his remains were found. A cause of death was not immediately determined.
"We're still trying to figure out if he was killed. Did he have an accident? Did he overdose? There could be a lot of reasons why his remains are out here and not all of them are nefarious," Duncan said after the gruesome discovery.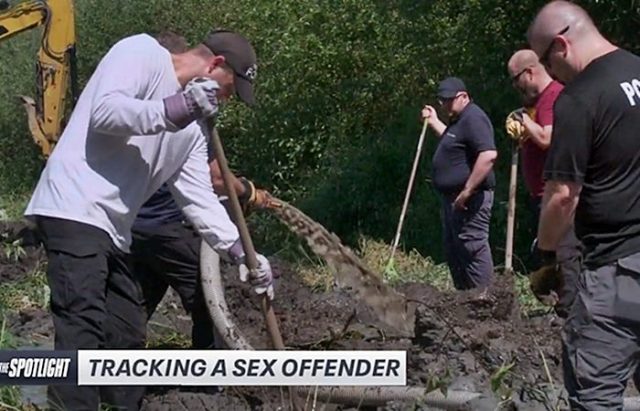 Investigators had hoped to extract all of McCamey's remains, but the ground was too wet and would cause machinery and people to get stuck in the mud.
"It was just muddy, up to your knees in mud with no grass so, at the time, it was easier to see remains but it was too hard to excavate due to the mud, so now we come back out and we have five feet of grass to work through but at least it's dry," Duncan said.
Detectives suspect that McCamey may have gotten stuck in the thick mud while trying to cross the ravine to go to the nearby homeless encampment. If so, he would have died of exposure in the clay-like mire. He also may have been attacked and left for dead. Whatever the case, investigators hope to eventually give his family answers.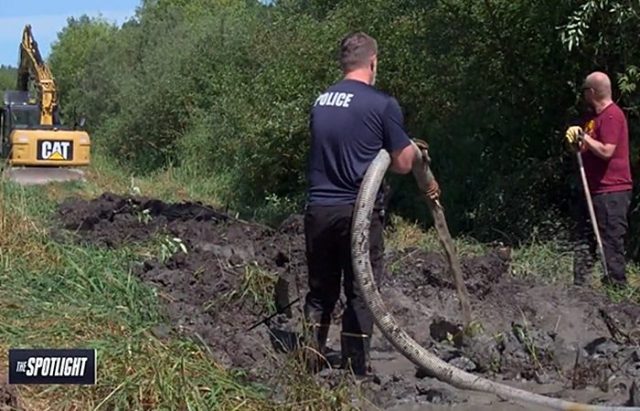 McCamey was first convicted as a teenager for molesting a 5-year-old girl. He was 15 when he pleaded guilty to another molestation incident involving an 8-year-old girl. At 18, he was sentenced to 5 years in prison after confessing to having sexual contact with a 12-year-old girl and a 14-year-old girl in a hotel room just days after he was released from jail.
At age 36, he was convicted of raping a developmentally delayed woman under an overpass. Reportedly, she "was scared to say anything because she thought he might hurt her worse," but she later went to the police over the incident.
"When we investigate deaths, we don't take into account their history. We don't care who they were before. We are here to do our best to determine if a crime occurred and to get justice for the family and to give peace of mind to the family. Their history doesn't go into our equation," Duncan said.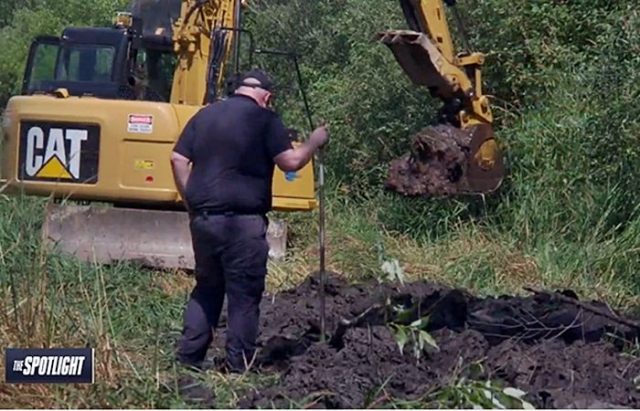 Timothy McCamey's sister-in-law says that she spoke with him days after his release from jail and that the family had lost contact with him after that. She explained that he was abused throughout his childhood by his father, who is now deceased.
Regardless of his history, his family deserves the closure that comes with recovering their relative's remains. Whatever happened to McCamey, he can no longer harm innocent women and children.