After a suspect resisted arrest, he brought a lawsuit against the arresting officer for using excessive force. Unfortunately for him, he lost his case. However, the icing on the cake came when the judge ordered the suspect to give something else to the officer.
When the Topeka Police Department received a complaint from a woman that her ex-boyfriend had stolen her property, Officer Christopher Janes headed to the location. There, he encountered 38-year-old Timothy Harris, who had an outstanding arrest warrant for violating probation. Harris was parked illegally, and Officer Janes noted that the vehicle smelled like marijuana, WIBW reports.
Bodycam footage captured Officer Janes struggling to arrest the suspect as he resisted and refused to follow orders. Harris also grabbed the officer's duty belt near his service pistol. Officer Janes reportedly took Harris down with a reverse-palm move and placed him in a thigh lock on the ground. Harris ended up with a face full of pepper spray and minor facial injuries before backup arrived and took him into custody.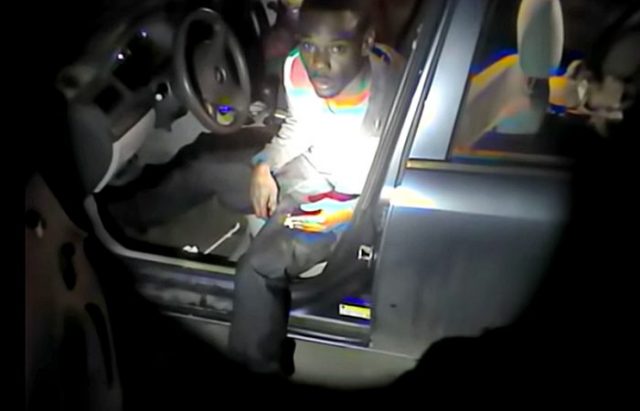 Although his ex-girlfriend admitted that Harris tried to fight Officer Janes during the arrest, she ended up testifying on behalf of Harris after he filed a lawsuit claiming excessive force. Despite the city investigating the incident and ruling that there was no legitimacy to Harris' claim, he went on with the lawsuit.
In the lawsuit, Harris sued the officer for $1 million in compensation plus the cost of his legal fees, alleging that Officer Janes handcuffed him without explanation, repeatedly punched him, and pepper-sprayed him while he was on the ground. He also suffered a broken jaw, which required his jaw to be wired shut for two months and a permanent metal plate to be implanted in his face.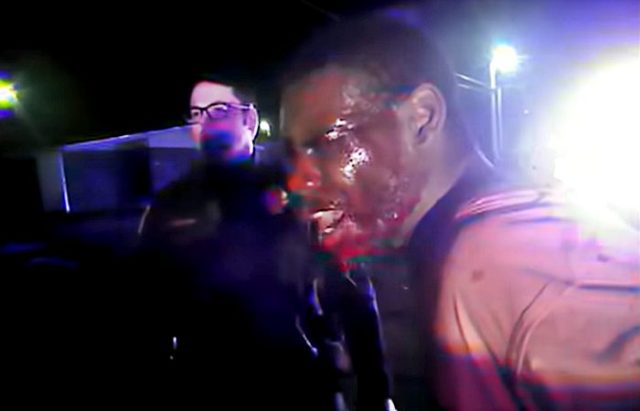 After an exhausting trial, the federal court ruled that Officer Christopher Janes did not use excessive force during the arrest. As such, Harris was left not only empty-handed but also owing $197,120.55 in legal fees to the court and his defense team. However, the bad news was far from over.
Just when Harris thought it couldn't get any worse than losing his $1-million case, the judge slapped him with a special order. U.S. District Judge Dan Crabtree issued an order requiring Harris to cover all of Officer Christopher Janes' court costs and attorney fees, The Topeka Capital-Journal reports. Officer Janes' costs added up to $37,688.05, leaving Harris owing a total of $234,808.60.
"The court orders that plaintiff recovers nothing, the action is dismissed on the merits, and defendant Christopher Janes recover costs from plaintiff," the order said.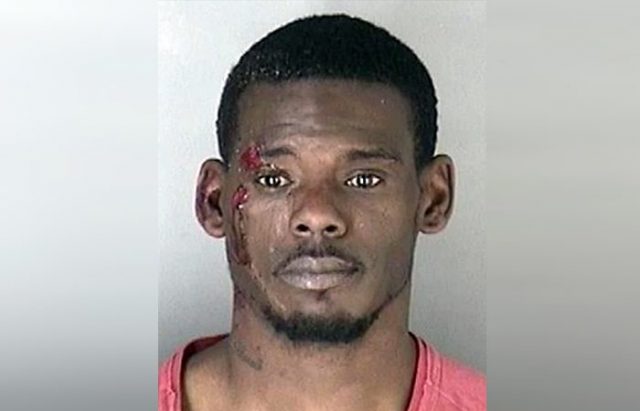 Jurors deliberated just over two hours before reaching a unanimous verdict against Harris. Topeka City Attorney Amanda Stanley commended the jurors for realizing "what the City has known all along."
"After a three-day trial, the jury rendered a verdict in favor of Officer Janes, finding that he did not use excessive force against the Plaintiff," Stanley said. "No money was awarded to the Plaintiff. The City is pleased with the jury's verdict. The Plaintiff has the opportunity to appeal, and as such, the City will not comment further on the matter."
Harris has complained that he suffered excruciating pain in his jaw and lamented that he had to survive on a diet of broth for eight weeks. He also stated that the injury still causes him to drool and hinders him from eating properly.
"Obviously we're disappointed, but the jury in its wisdom didn't agree with our side of what happened," Harris' co-counsel Ben Stelter-Embry said. "That's the judicial system and it did what it supposed to do."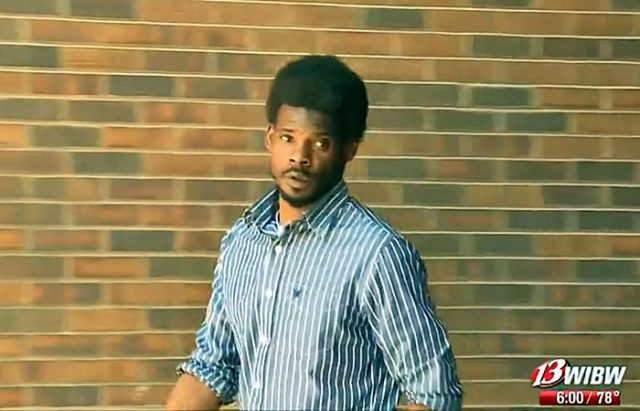 Timothy Harris and his team are upset with the outcome of the trial. Although he could appeal, he would have to weigh whether it's worth risking racking up even more debt to his name, especially with both the city and the federal court ruling against him.
Numerous high-profile cases used by the media to push a racial and political narrative have caused many to believe that almost any force qualifies as excessive force. Unfortunately, as Harris discovered, it's best to comply and walk away with a bruised ego rather than a bloodied face and bankruptcy.