The View's Whoopi Goldberg and Joy Behar were in hot water after their ABC program was threatened with legal action over statements they made on live TV. In fact, they were accused of making "false and derogatory" statements, and that's when they were forced to make an apology. However, there was one big problem with the retraction.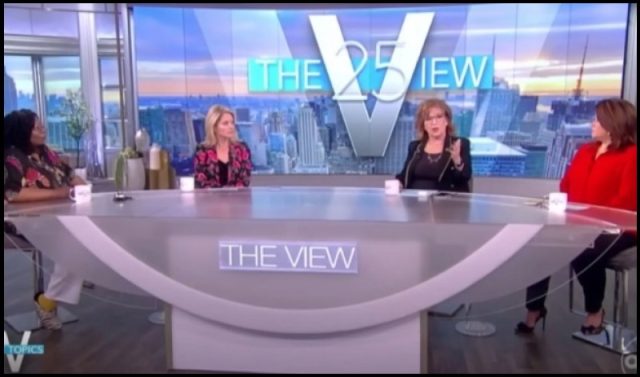 Critics of The View wondered how long it would take before someone sued the show over the "telling of untruths" by the hosts. Well, that's just what happened when Turning Point USA, a conservative group founded by radio host Charlie Kirk, found out about the criticisms launched at the organization by Whoopi Goldberg and Joy Behar during an episode of The View.
During a TPUSA Student Action Summit in Tampa, Florida, a bunch of neo-Nazis protested outside the event with their swastikas and pro-Nazi paraphernalia. Even though these neo-Nazis were protesting the TPUSA event, Goldberg and Behar made the on-air claim that TPUSA "embraced" them.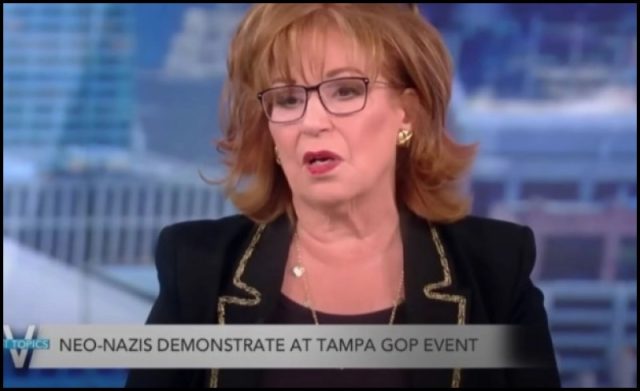 "Neo-Nazis were out there in the front of the conference with antisemitic slurs and, you know, the Nazi swastika and a picture of a so-called Jewish person with exaggerated features, just like Goebbels did during the Third Reich," Joy Behar said. "It's the same thing, right out of that same playbook." She then said that Florida Gov. Ron DeSantis "did nothing," but she failed to mention that the Republican governor attended the event the day before neo-Nazis appeared, Fox News reported.
"You'll note that Behar does not point out the fairly relevant fact that the neo-Nazis (who were probably the same Antifa morons that were there earlier — they all wore masks) were protesting against TPUSA," Breitbart reported. Later on the program, The View read an on-air disclaimer to inform viewers that the neo-Nazi protestors were outside the event and had "nothing to do" with TPUSA.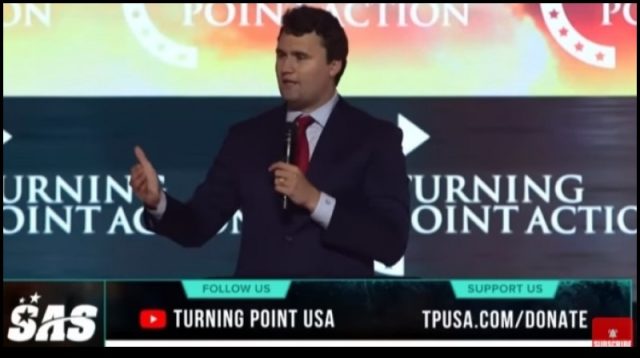 "But you let them in, and you knew what they were," Goldberg declared about TPUSA. "You embraced [the neo-Nazis] at your thing, I felt. … I know they were not in the building, but they were in the mix of people at the thing." That remark by Goldberg only further infuriated TPUSA, and at that point, they issued a cease and desist letter demanding a full apology and retraction.
"The View hosts intentionally and falsely associated TPUSA with neo-Nazi protestors outside the event placing TPUSA in denigrating and false light and negatively impacting its public perception. Such action will not be tolerated," the letter from TPUSA in-house counsel Veronica Peterson read. According to Fox News, "#SueTheView' trended on social media overnight and the ABC News program addressed the comments early in the first episode after network executives received the letter."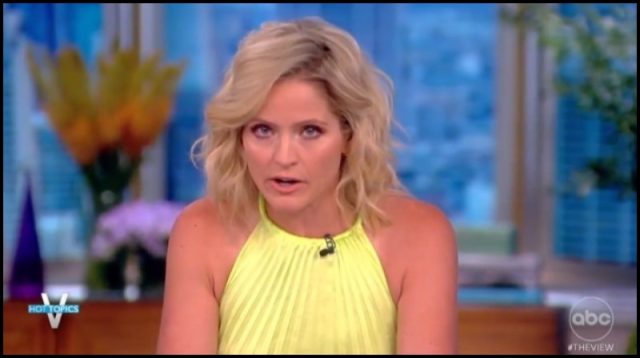 However, when it came time to issue that formal retraction and apology, it was The View's Sara Haines who had the honor. "We want to make clear that these demonstrators were gathered outside the event and that they were not invited or endorsed by Turning Point USA," she said. "A Turning Point USA spokesman said the group, quote, '100 percent condemns those ideologies,' and said Turning Point USA security tried to remove the neo-Nazis from the area but could not because they were on public property."
Many thought the on-air retraction and apology should have been given by Whoopi Goldberg, who is the main host and one of the people who made the remarks. This did not go unnoticed by TPUSA or its supporters. "The View has issued yet another formal correction to TPUSA and its students LIVE on air," the TPUSA Twitter account posted. "The apology was issued by Sara Haines. Whoopi remained silent and has not retracted her comments that TPUSA 'metaphorically' embraced 'Nazis.'"
A follow-up message from TPUSA said, "In 2017, Whoopi said that a fake news story put her life in danger. This is the same person that has yet to apologize for smearing 5,000 students as Nazi sympathizers," Newsweek reported. Charlie Kirk, a conservative activist and co-founder of TPUSA, also condemned Goldberg's silence. "Notice how Whoopi stays curiously silent for once in her life…" Kirk wrote on Twitter.
It's one thing to make an honest mistake, however, when you have a duty to millions of viewers it's important to distinguish between facts and opinions. Everyone has a right to an opinion, but it becomes a serious situation when making allegations about people or organizations to millions of viewers, before finding out the truth.