A couple in Texas wanted to do something special to make their new home unique. They got approval from their neighborhood homeowners association for the "improvement," but when the project was done, the hate came pouring in after an anonymous person posted a picture of their residence online.
Originally from California, Keely Kish Dubrova moved to Houston with her husband Peter, who is a pilot for United Airlines. The couple purchased a stately Victorian home and wanted to give it their own personal touch, so it would feel like a "sanctuary" for Keely, who previously worked in the technology forum in Silicon Valley with Fortune 100 Companies.
Even though their color choice was approved by the HOA, the court of public opinion weighed in hard after the paint was dry and a real estate agent shared a photo of it online, shaming the couple for their "Smurf-colored" house. After so much horrific backlash, the HOA reversed their decision and made the couple repaint the home once again. "So we are a little confused," Peter said. "Are we in compliance or not?"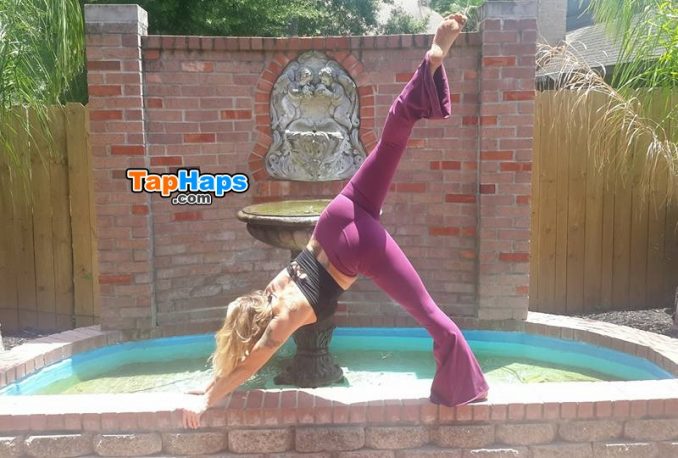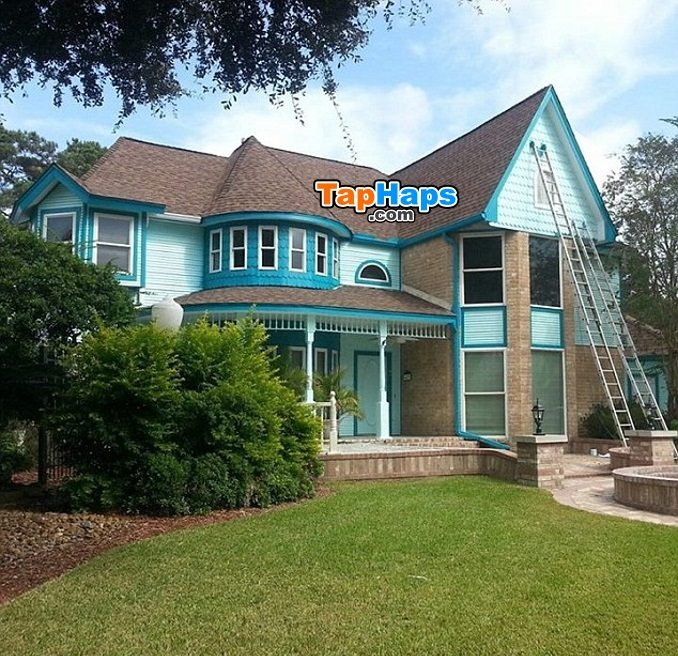 Evidently, the Dubrovas love a certain shade of teal so much that they picked it to paint the entire outside of their home, along with a little bit of white as an accent with the brick. After it was all done, the house looked more like Barbie's dream home than it did a typical residence, which killed its property value.
An anonymous realtor was quick to point out just how tacky they felt the curb appeal is for this property, asking others to weigh in on it with their opinions. That sent the Internet into overdrive with hundreds of scathing comments filling the feed on the photo, including vengeful reactions and outraged people, who were disgusted by the couple and wanted to hang them.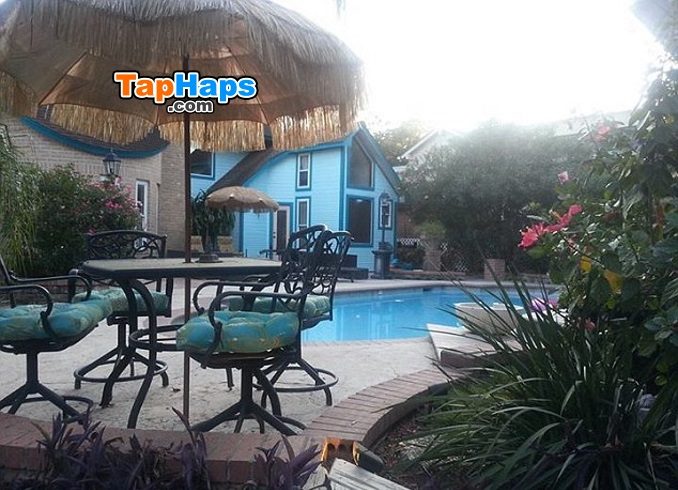 "Everything from 'white trash Californians, what are they doing here' to 'we want to hang them,'" Keely said, describing the harsh comments she read about her home, which she took a lot of pride in. One neighbor even described the home as "a giant Easter egg randomly sitting on the edge of the neighborhood."
To add insult to injury with all of the rude critiques, the HOA sent the couple a letter a week and a half after the online backlash, informing them that they would need to repaint. The original color approval was rescinded all because of people's social media comments on it, which caught the attention of the association.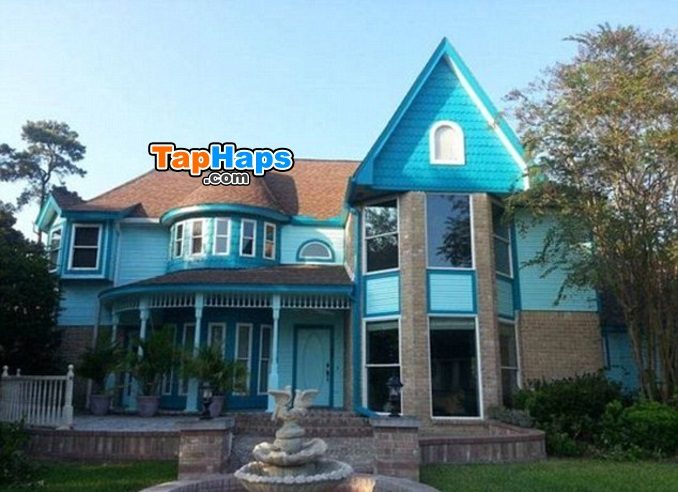 The Dubrovas said that they are happy to comply with the rules, but they just need to know what they are. "It got approved by HOA, and a week and a half later, we got a letter saying that we need to re-paint," Keely said. "For us, it was scary and the fact that people are coming onto our property to take pictures of our address."
The couple was forced to shell out the cash again for a second expensive paint job. The realtor responsible for calling out the home said that she deeply regrets the decision to post the picture, explaining that she never intended to cause the couple so much harm. "That was absolutely not my intention, and I apologize that other people got out of hand with it and they shouldn't have," the realtor said. "I hope they're ashamed of themselves."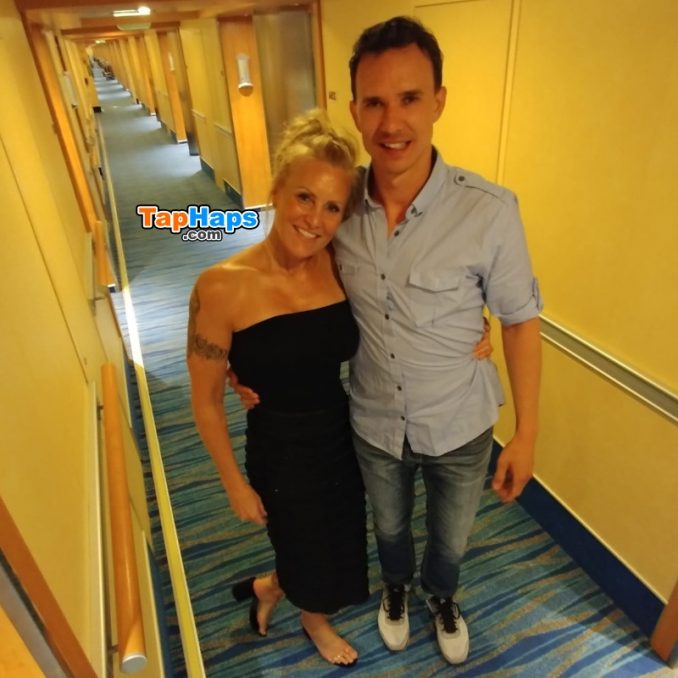 Keely can't believe that people were so upset about the color and reacted with such hate over something as simple as paint on a house. "This is our life," she said. "We live it for each other. We've worked hard to afford something like this, and I feel like people are squashing our dream."
The HOA approved the paint in the first place and should stick with that decision or pay for a new paint job if they are going to cower to people's online comments. Social media is a powerful machine, and people's remarks, made in haste from behind the safety of a screen, often cause too many unnecessary problems. Sure, the color isn't a standard shade of taupe, but what's tackier than the teal is how people responded to it. Think before you post and comment because it could be directed at you someday.