"He's embarrassed because he had to accept it in front of his entire class. I don't know if she thought it was funny, but it's not funny," said Tera Cooper, whose 13-year-old son Derek came home in tears after receiving a cruel "award" from his teacher.
A Plainfield, Connecticut mom is furious after her son, who is diagnosed with ADHD, was given a so-called "award" by his teacher for being easily distracted. Tera Cooper was confused as to why the teacher at Plainfield Central School would think it's funny to give something like this to her 13-year-old son, Derek.
The certificate given to Derek was titled "#ADDaward" and reads "Most likely to be distracted by…look something shiny!" It also has a picture of a zombie being held up by a balloon and a little gold ribbon that says "good work."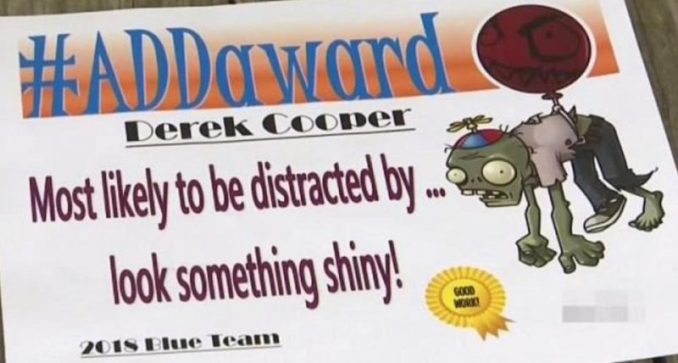 Cooper said, "He had tears in his eyes. He's embarrassed because he had to accept it in front of his entire class." While Cooper never met the teacher who gave her son the humiliating "award," she said the school and the teacher knew about Derek's ADHD. "He is on a 504 plan at the school, so she is aware of it. I don't know if she thought it was funny, but it's not funny. She's the teacher. It's supposed to be a safe place," Cooper said.
A 504 plan is an educational plan that could include changes in a child's educational program. The plans are for students who would not need special education but qualify under Section 504 of the Rehabilitation Act of 1973, which prohibits discrimination against people with disabilities.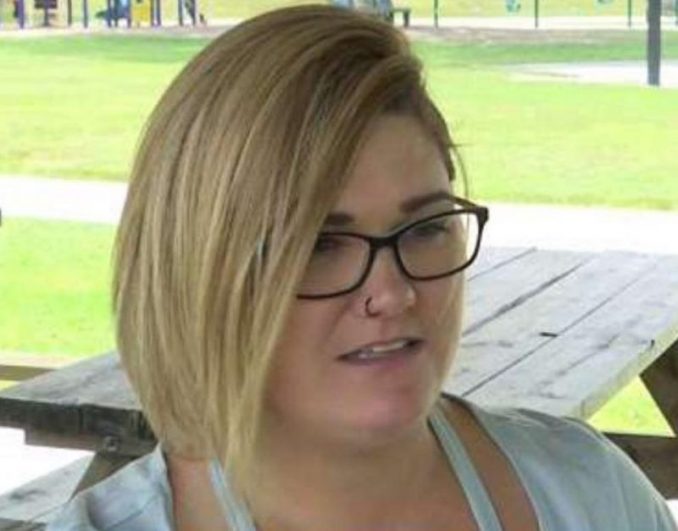 In a statement, Principal Scott Gagnon said he was made aware of the incident and met with the seventh grader's parents at the school. He said, in part, "At that time, parents were assured that, along with our central office administration, this matter would be handled promptly as we are acting on good faith in the interest of the student and his family."
However, Cooper said she is going to talk to a lawyer about potentially taking legal action in order to "hopefully make change. Make the administration more involved in what teachers are doing and protect the students from having to deal with something like this in the future," she said.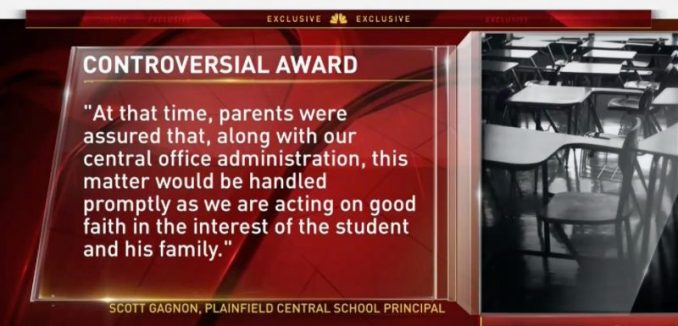 Derek did receive two other awards from the same teacher, one for being the most improved in social studies and one titled "#BermudaTriangle" that reads, "Most likely to borrow stuff and it never coming back!" Cooper said Derek told her that a couple of other students received the ADD "award" too.
It would seem that this regrettable debacle is the result of an out-of-touch teacher trying to be funny. Still, it is inexcusable. Thirteen-year-old Derek has enough trouble in school as it is. He certainly does not need his teachers at school making fun of his disability to boot.