When a teen demanded an elderly woman's car keys, the Washington, D.C. grandma cautioned the young man. Unfortunately for him, he didn't heed her warning and was hospitalized as a result.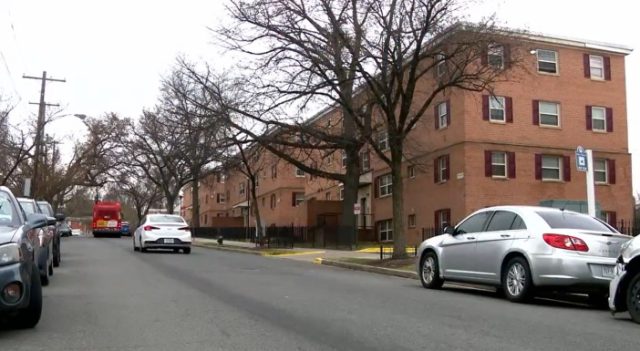 An unnamed 15-year-old boy got a brutal reality check when he tried to carjack an elderly woman, who was known by her neighbors as "Grandma." Sadly, the Washington, D.C. grandma was on her way to receive chemotherapy for cancer when the incident unfolded in her 22nd Street Southeast neighborhood on a Friday morning, according to The Blaze.
It was approximately 8:30 am when Grandma was approached by the carjacking teen, who claimed to have a gun, according to the Metropolitan Police Department. The 15-year-old suspect entered the senior citizen's vehicle "demanding keys" to the car. But, rather than caving to the teen's demands, Grandma refused to be carjacked.
Instead, Grandma offered the young man a word of caution. "Next thing I know, he walked up talking about, 'Give me your keys, I got a gun.' I said, 'Baby, you better shoot me because you're not taking my car,'" the elderly woman explained in an interview that aired on ABC 7 News DC. She declined to show her face on camera.
Again, the boy didn't seem to heed the elderly woman's warning and instead continued to attempt to carjack Grandma. He got physical, but she fought back. "He pushed me to the door and I got up and I grabbed him and was hitting his ass, and hitting him and fighting him and I said, 'You not going to take my car, youngin','" Grandma recalled.
"Next thing I know, he walked up talking about, 'give me your keys, I got a gun.' I said, 'baby, you better shoot me, because you're not taking my car."

STORY: https://t.co/yxnrvHv5px pic.twitter.com/VVDcx7xTmv

— 7News DC (@7NewsDC) February 23, 2023
As she attempted to pull the teenager out of her car, Grandma yelled for help, police said. Thankfully, it didn't take long for neighbors to respond to her screams. "They all came out to help me," she said. As neighbors came running to the elderly woman's aid, the teen tried to flee and ran across the street, but he didn't get far. Instead, Grandma's neighbors gave chase and easily caught up with the boy.
"They caught him and I said, 'Oh, you going to jail today. You definitely going to jail, yes you are,'" Grandma recalled, but jail wasn't the only place the suspect was going. According to Fox News, the would-be-carjacker left the scene in an ambulance and was transported to the hospital for injuries "incurred by [the victim's] family members," the police report said. The police report also added that a fake gun was found on the suspect.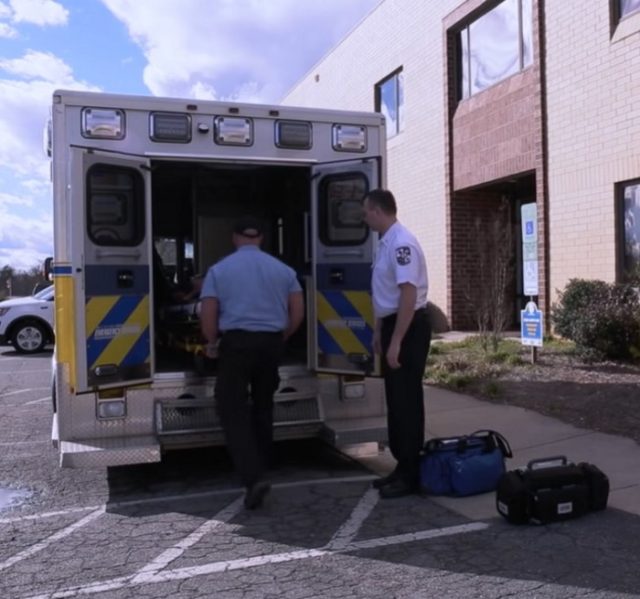 After his hospitalization, the would-be carjacker was headed to lockup, Grandma said, but it still seems he got lucky. "[T]hey said it's a wonder he wasn't dead," Grandma admitted. "On 22nd Street? He must didn't know where he was. Nobody has seen this boy before," she furthered, seemingly offering another word to the wise to other teens who might think her neighborhood would make an easy target.
Grandma showed 7News a scar on her hand that she received after the teen snatched her keys, but she was otherwise uninjured, thanks to the neighbors who protected the Washington, D.C. neighborhood "Grandma." Unfortunately, while her story has a happy ending with a carjacking being successfully thwarted, others aren't so lucky.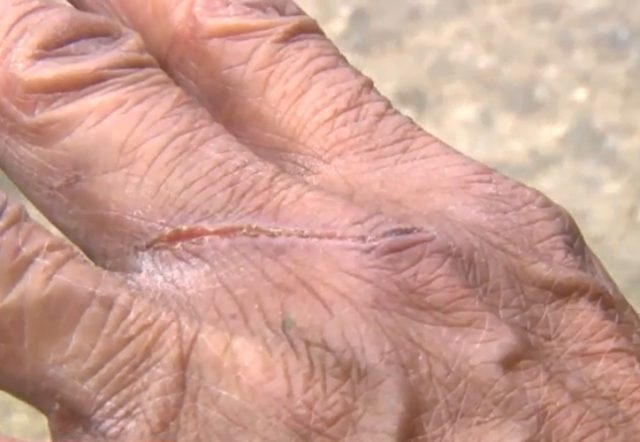 Instead, it seems crime among teens is on the rise with juveniles being responsible for 60% of carjackings in D.C., Prince George's County over the two years prior to this incident, the news outlet reported. The troubling statistics have led to criticism of juvenile prosecutors and courts for having fewer commitments to incarceration for crimes, even though "increases in categories like carjacking" had been seen.
These incidents and statistics have led to the tough question: Should more juveniles who are breaking the law be committed to time behind bars? Perhaps the better question is, what can we do to stop such a crime before it occurs? I believe the answer to that question starts at home. Don't wait for the law to be tough on crime. Instead, maybe parents can and should be tougher on their kids well before it comes to this.