An Oregon girl was embarrassed in front of her entire class when she was stripped to her underwear by the teacher. Another student captured the horrifying incident on camera with a cell phone.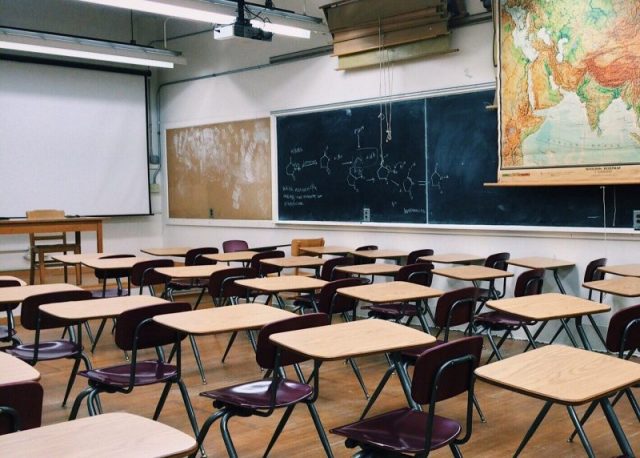 Fifteen-year-old Sara Rue was feeling extremely anxious when an argument ensued between her teacher and another student. When Rue attempted to step out into the hallway to collect herself, a teacher forcefully grabbed the teen girl's shirt and pulled her back inside the English class, tearing her top off along the way.
According to KPTV, a teacher in the Salem-Keizer School District was put on paid leave after she was caught on camera ripping off Rue's shirt during a scuffle in the classroom. The student was in her language arts class at the Roberts Alternative High School Annex when she tried to leave the classroom due to an anxiety attack.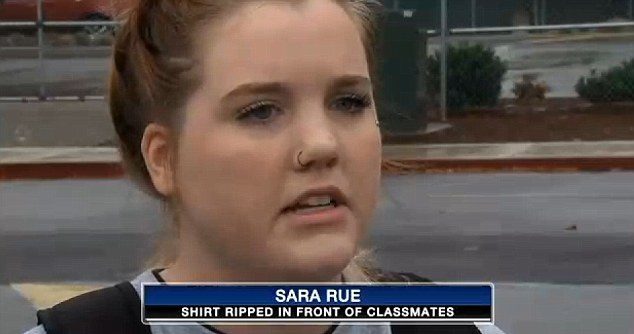 Rue said she gets anxiety attacks when there is chaos or people fighting around her, and there was an argument between the teacher and another student at the time. She says she should have been allowed to briefly leave the classroom to collect herself, but when the teen tried to leave the class, the teacher stopped her, and a cell phone camera showed her ripping off Rue's shirt.
The incident exposed Rue's body and red bra to her classmates, leaving her cursing and crying on the floor in complete embarrassment. "I'm really self-conscious about my body so (the class) just saw how fat I am and all that stuff," she recalled after the humiliating ordeal. "I can't believe that happened."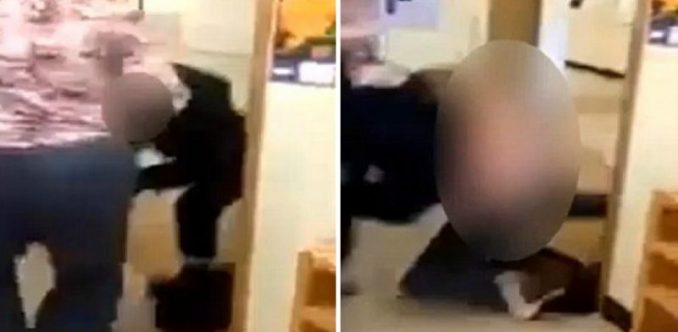 Salem police reviewed the incident and found there was no criminal wrongdoing, but school administrators have launched an investigation. "Why did she put her hands on the student, to begin with? That needs to be determined through investigating to see if there was a legitimate reason to have her hands on the student in the first place," said Jay Remy, spokesman for Salem-Keizer schools.
The school district's policy allows for a teacher to use physical force if the circumstances require it and if the force is reasonable. But, according to Remy, authorities aren't sure if this incident falls within those parameters. Indeed, it's difficult to see how a teacher should be granted the authority to strip a female student in front of her classmates simply because the girl attempted to leave the room.
Sara Rue admitted that she could have handled the situation better by communicating that she needed to leave the classroom, but even still, she believes that her teacher crossed the line, and anyone who views the disturbing footage of the incident would have a hard time feeling otherwise. "She doesn't have any right to put her hands on me," said Rue.
The teacher responsible, Carrie McCann, had been teaching in the Salem-Keizer district for 23 years. Although there were no prior complaints against her, sometime after being placed on leave, pending an investigation, McCann resigned without severance, the Statesman Journal reports.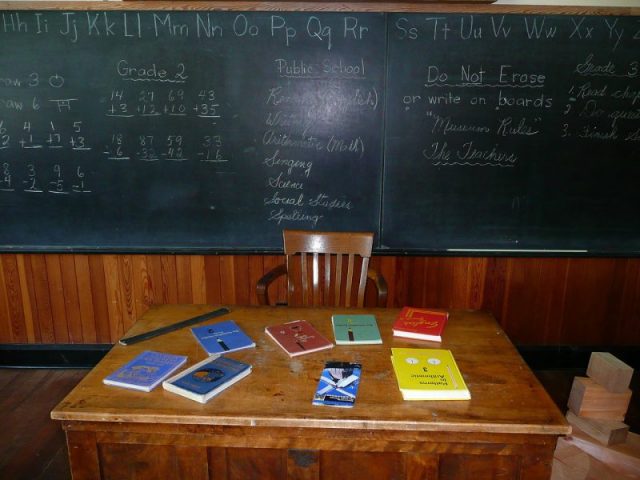 Teachers have a difficult job, to be sure. However, a certain level of decorum is required in a classroom full of minors. Sara Rue was violated in a way that no teen girl should ever be, especially in front of her peers.
All Carrie McCann would have had to do would have been to let her leave the room to avoid this entire situation, even if Rue was wrong to do so. Sometimes, asserting your authority isn't worth the price it will cost, and this is one of those cases.