While walking past a local field, a woman was accosted by a black cat, which wouldn't stop meowing. After following the persistent feline, she soon realized why the animal was so desperate to lead her away, and she quickly called the police.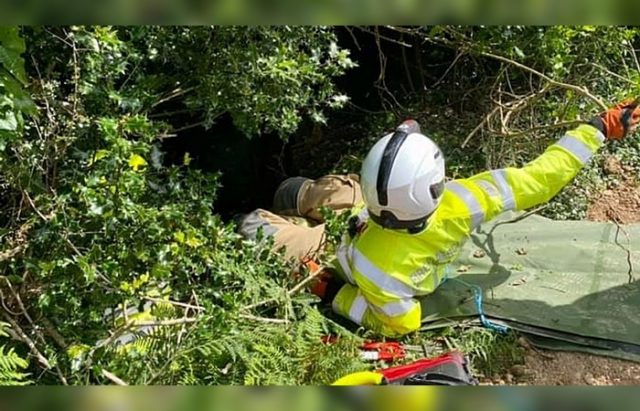 One afternoon, an acquaintance contacted Tamar Longmuir, 38, out of concern for their elderly neighbor. Apparently, the 83-year-old UK woman had gone missing, and no one knew where she was.
Fearing for the old woman's safety, Longmuir and her family members set off to walk her Cornwall property, knowing that the pensioner could have gone on a stroll and gotten lost on the vast farmland. Despite inspecting every foot of land, they still couldn't find her.
"I went off in my truck to search our farm and fields, but there was no sign of her," Longmuir told Sky News.
After having no luck, Longmuir was stopped by a strange sight. Her elderly neighbor's cat, Piran, was sitting inside the gate of one of the family's maize fields. The animal was meowing loudly and incessantly, desperately trying to get her attention. Knowing that the old woman would never leave her beloved pet, Longmuir decided to check the property once more.
"This was unusual," Longmuir said. "The cat is very attached to her, and he was going back and forth in the gateway and meowing, so I decided to go and search the maize field."
Longmuir waded into the thick crop, which had grown 7 feet high, shouting for her elderly neighbor. Unfortunately, she received no response other than from her cattle.
"I walked right around to the bottom of the field, calling the lady's name. My cows could hear me calling and were mooing back — I was hoping they would go quiet so I could hear," Longmuir said.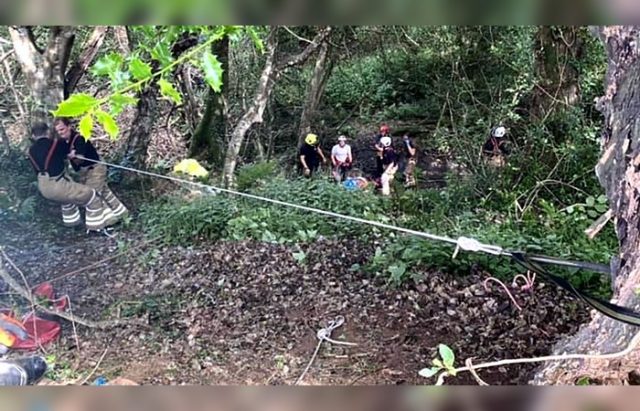 With Piran following close behind, Longmuir suddenly heard something. Down a sharp drop at the edge of the field, a weak plea for help emerged.
"Just as I was going to go off the path and start going through the crop, I heard a very faint response to my calling… I then quickly realized my neighbour was down the 70ft ravine," Longmuir said. "She had gone through the barbed wire and was laying in the stream — we think she had been in there for hours."
Longmuir quickly but carefully edged her way down the incline to her neighbor. Miraculously, the elderly woman didn't appear to have any injuries, even from the barbed wire, but was too weak to pull herself out of the water. Longmuir crawled back up the ravine so that she could call the police.
"I came off worse than she did," the farmer said. "After about two hours, she was carried up to safety and into the air ambulance."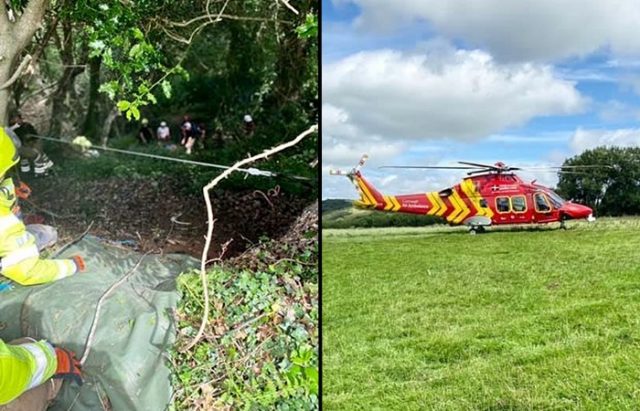 While Longmuir helped rescue the elderly woman from the ravine, she credits Piran with saving her life. She shudders to think about what might have happened if she didn't follow the noisy cat.
"I'll be buying the cat some treats! Thanks to the cat that I found her, she knew she was in there somewhere, bless her," she added.
Longmuir said that it only took minutes for a rescue team to arrive. Moments after making the call, a dozen vehicles showed up and at least 25 crew members began setting up safety lines in order to safely drag a gurney up the slope.
"Whilst the lady concerned is still currently receiving care, she is in good spirits and is being well looked after," Bodmin Police said in a Facebook post.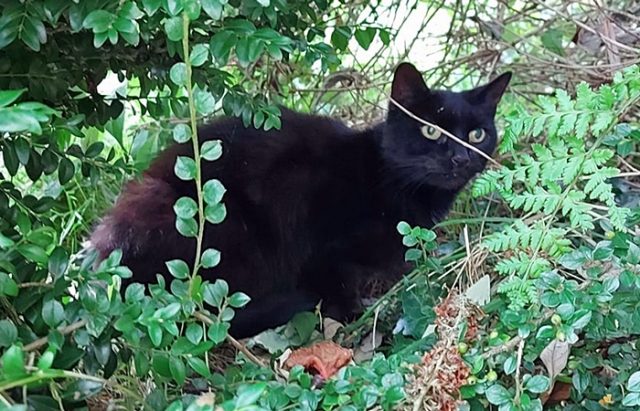 The elderly woman was treated in the hospital for minor injuries. While she recovered, a friend looked after Piran, who anxiously awaited his owner's return.
Many were amazed that Piran sought help for his trapped owner. However, others understand that the bond between a loving owner and their loyal pet can be a very powerful force, even strong enough to save a life.