After a "sick and disgusting" attack on a 15-year-old girl was caught on camera, the footage quickly went viral. The disturbing video caused outrage on social media, but it also led to four teenage girls being charged.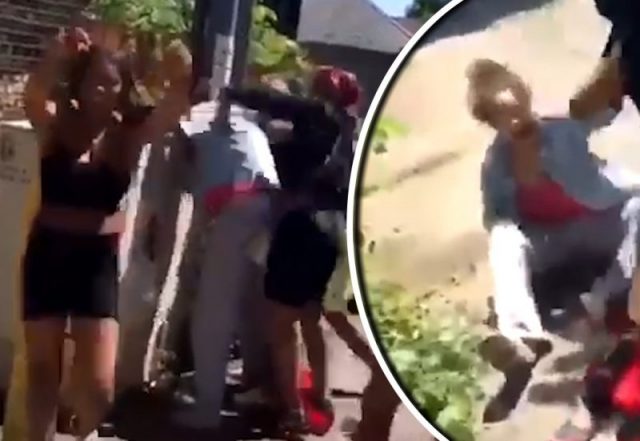 Chicago Police Superintendent Eddie Johnson was broken-hearted to see what the young people in his city were capable of doing after four teenage girls gave a brutal beating to a 15-year-old special needs girl, who was reported missing after the attack. The assault, which took place on a Sunday, was caught on camera, causing massive outrage when it was posted to Twitter the following day.
The ensuing outrage caused by the video, which quickly garnered millions of views, eventually led to four teens turning themselves in and being charged with what police characterized as "sick and disgusting crimes." It's hard to disagree with that characterization when you see the footage, which shows several people suddenly strike and beat the girl, who appeared to walk with them as if they were friends.
In the video, the victim appears to be beaten by several girls in an alley. As the girls repeatedly hit the teen, who's mentally delayed, she screams for help. At one point, a boy appears to step in and also attack the girl. She eventually falls to the ground. The special needs teen was reported missing the day after the attack, according to CBS, but police were unaware of the viral video at the time of the report.
Police were made aware of the video hours later when community activists brought the 42-second clip to their attention, CNN reported. Around the same time, authorities also obtained a picture of the victim and began canvassing areas she was known to frequent. The girl was found on the day after the video of the attack emerged on social media, and her family spoke out about the brutal attack:
Lt. Ozzie Valdez credited a "vigilant citizen" with finding the victim. According to CBS, a friend found her on a bus and contacted her family, who took her to the police station. She was reunited with her father and taken to a local hospital, where she was treated and released. She was not identified by the media since she is a minor. They did reveal, however, that she thought she was among friends when she was attacked.
"In their interviews, the detectives learned that the victim met several juveniles, who she thought were her friends," Valdez said. "These girls then taught her how to flash gang signs, and as this was occurring, a beating began, which was captured on video."
Making matters all the more disturbing, the girls involved in the attack were only children themselves. While two were 15 years old, like the victim, the other two assailants were only 13 and 14 years old, The Blaze reported. They turned themselves in to the police with their parents on the day after their victim was found. The teens were arrested, and three of them were charged with aggravated battery while another was charged with mob action — all felony charges.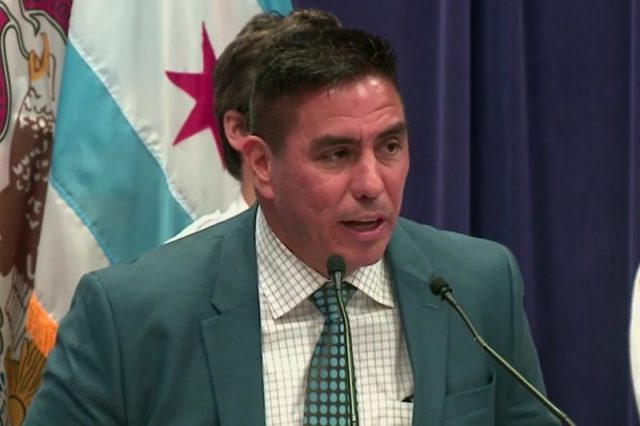 There are reports that the girl was attacked because she refused to participate in a sex act that was being planned by the assailants, who believed she was going to call the police on them. Chicago Police Superintendent Eddie Johnson would not confirm the allegations but did offer a cryptic comment about the claim. "There was some things going on that these young ladies wanted her to do that she didn't do," he said, "but we'll leave it at that for now."
Johnson wasn't shy about condemning the attack in strong words, though, for multiple reasons. "If you're dumb enough to post a crime on social media, that just shows you where your head is," Johnson said. But, sadly, this idiocy isn't uncommon. What's more, it's become an increasing problem among young girls.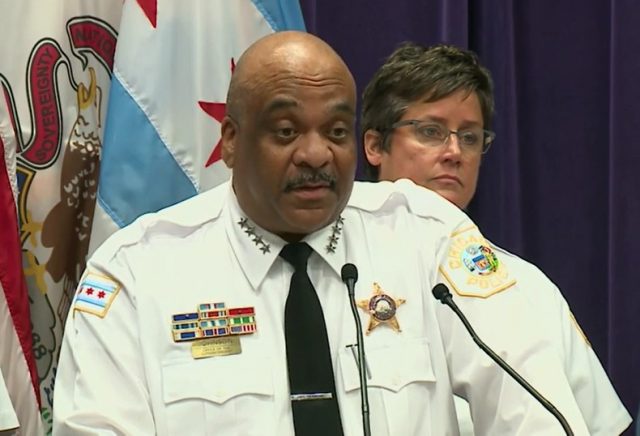 "When I started in child psychology, 20-something years ago, the stereotypical patient was an angry, aggressive boy," Mitchell Glaser, MD, the chief of adolescent psychiatry at St. Mary's St. Elizabeth Hospital, explained. "I'd say it's almost maybe the opposite now, where the stereotypical patient is an angry, aggressive girl."
Thankfully, Chicago Police Superintendent Eddie Johnson sent a strong message when he characterized the attack as an affront to the city of Chicago and made it clear authorities won't stand for it. "It broke my heart to see this group of young people turn on her and escalate it into what we saw, a physical assault," he admitted. "There simply cannot be room for this type of divisive and hateful behavior," Johnson added. "Hate, bullying, and bigotry are cancers of our society that do nothing but break and divide us." We couldn't agree more.