A mother arrived to find her 12-year-old son in the back of a police car, under arrest for suspected shoplifting. However, despite the fact that her child cussed at, spat on, and resisted officers, the mother is suing over one thing she saw the cops do.
As the media wages war on law enforcement, children are taught to fear and hate those who wear the badge. Systematic racism is seemingly attributed to any arrest involving a minority, which encourages blacks to not only flee from officers but risk their lives in an effort to resist their authority. This was the case for the Sacramento Police Department.
Disturbingly, this violent trend has police officers and minorities on edge, both fearing that they will be the subject of the media's next headline. However, there are those who are actively promoting the behavior that is contributing to this conflict, and they're making a pretty penny in the process.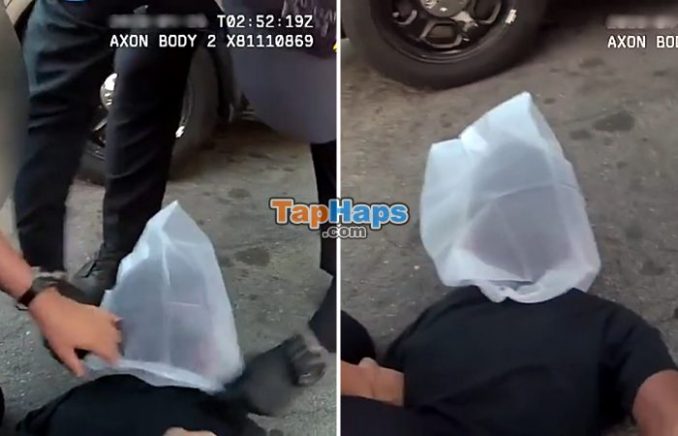 While patrolling Del Paso Boulevard and El Camino Avenue, Sacramento police officer spotted a private security guard pursuing a young man. In a bid to assist the officer, the police chased down the suspect, eventually arresting the 12-year-old boy on suspicion of shoplifting, according to the Sacramento Bee. Police noted later that the boy was "notorious" in the area for stealing.
The boy repeatedly hurled obscenities and fought the police, prompting several of the officers to restrain him. However, once he began spitting in the face of a female officer, they had no choice but to break out the "spit mask," which is a lightweight, mesh sack used to protect police from disease. "Let me go, I didn't do nothing to you," the boy shouts before calling her a "racist a– b—-."
"Kid spit on me," the officer says, and later says he spit on her three times, leading to the decision to place a mesh spit mask over his head.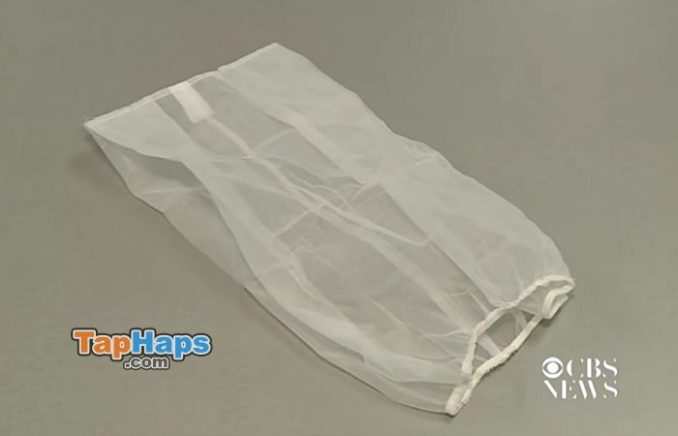 Although body camera footage shows police doing their best to restrain and calm the combative boy, they found themselves in hot water when his indignant mother showed up. Outraged that her child was being arrested, the woman, who remains unnamed, demanded to know why her son had a "bag" placed over his head. Despite the legitimate reason for the mask, the woman wasn't willing to consider that her child was responsible for placing himself in a serious situation.
A short time later his mother arrived, crying out, "That's my baby, what's going on, he's only 12 years old. Explain, why does he have a bag over his head? He's only 12 years old."
Despite charges of resisting arrest and battery against an officer, the mother is suing the police department for putting the "spit mask" on her son, who was fighting and spitting on police officers. The mother insists that her child committed no crime and shouldn't have been arrested, adding that he only acted in such a violent manner because he was "scared." She's now claiming to deserve a settlement and an apology.
The family of the child has hired attorney Mark Harris, who is known for suing law enforcement officials. Harris gained notoriety for suing the Sacramento Police Department for $20 million over the fatal shooting of 22-year-old Stephon Clark.
"I've never heard of a situation where a 12-year-old child had a bag placed over his head," Harris told reporters. "I don't care what they call it — a spit propulsion, repulsing device. They can call it whatever they want. A bag is a bag is a bag."
However, the Sacramento Police Department has reviewed the footage and confirms that the officers involved in the incident followed procedures and took extra care when dealing with the child.
"Our officers involved in this incident appropriately used a spit mask to protect themselves and defuse the situation," Chief Daniel Hahn said in a statement accompanying the video. "I am grateful that our officers were willing to proactively intervene when they observed suspicious activity, and that nobody was injured during this encounter."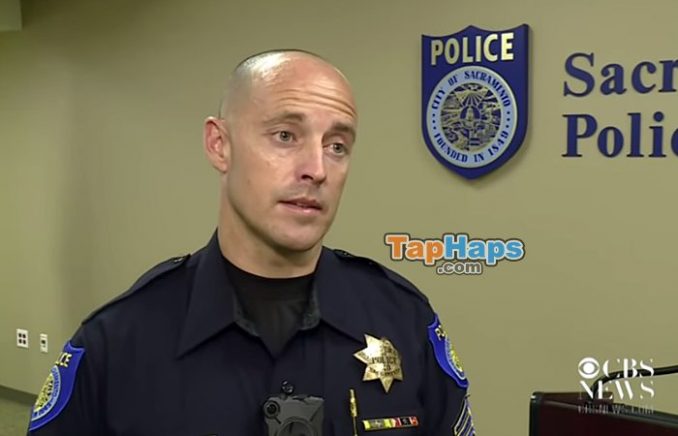 The department is still investigating the incident. However, they have stated that they believe officers did everything they could to properly handle such a delicate situation.
The case sheds light on the consequences of parents who have failed to properly discipline their children, leaving the police to do it for them. Of course, they then choose to complain about it and demand a hefty settlement, leaving law enforcement in a difficult position. Hopefully, it won't be a prison inmate dishing out discipline on this boy next.