A Philly man shot at three thieves who were trying to steal his car, killing one of the men. Soon after, he was arrested and the deceased thief's widow began making demands.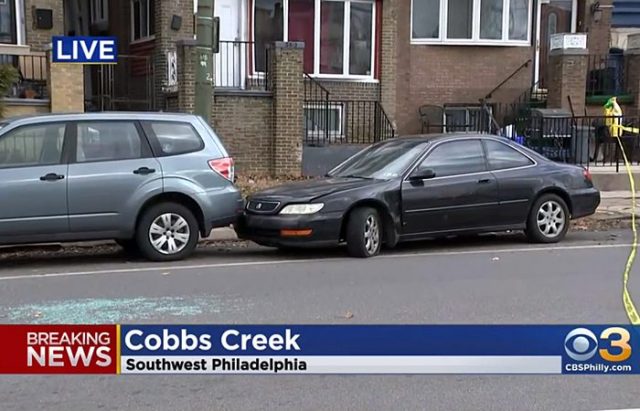 Just before 8:30 a.m. on a Tuesday morning, 54-year-old Steven Thompson spotted three men who were tampering with his Acura, which was parked in front of his Philadelphia home. The suspects had hooked up straps to the car and were preparing to tow it away. It was then that Thomspon stepped outside his front door and fired at least one shot at the men.
Police say that the round struck 51-year-old Satario Natividad while he was attempting to steal the vehicle. At the same time, the two accomplices took off in their Accord, breaking the straps off of the Acura and crashing the Accord into a school bus before fleeing, WPVI reported. Natividad was pronounced dead minutes later at Penn Presbyterian Medical Center.
Police immediately launched an investigation, searching both the homeowner's vehicle and the crashed getaway car. Detectives confiscated multiple catalytic converters, tools, and a handgun from inside the getaway vehicle. However, their attention soon turned to the homeowner.
Shortly after the shooting, police arrested Steven Thompson. He was charged with two counts of firearms violations. Authorities initially reported that Thompson had a permit to carry the gun he discharged, but as it turns out, he didn't have the proper documentation for such a weapon.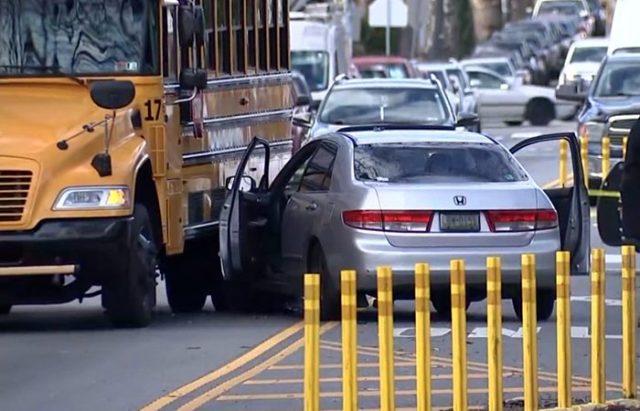 Natividad's widow, Sherell Natividad, was glad to hear that Thompson had been criminally charged, even if it only had to do with his permit to carry, she told The Philadelphia Inquirer.
"I'm getting a little bit of justice," she said. "That's good news to hear. You just can't go shooting people and not expect there's going to be consequences behind that."
However, Natividad's widow wasn't satisfied with weapons charges. Instead, she also wanted to see Thompson prosecuted for murder.
"He took my children's father away from them. He took my husband away from me," she said. "I want more. He murdered my husband. Even though he was doing wrong, he still murdered him. I can't sleep, I can't eat, I can't do nothing."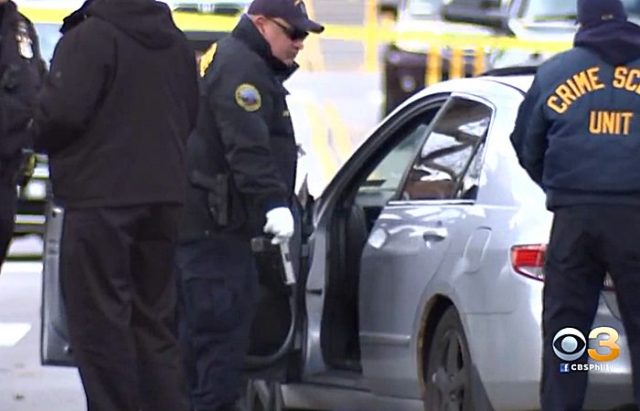 While Sherell Natividad admits that her husband was attempting to steal a car, she doesn't believe Steven Thomspon should have used deadly force. In fact, she believes that Thompson was not only wrong in his use of deadly force, but she wants him held accountable to the highest degree. Although other charges aren't out of the question in such a case, a murder charge is unlikely.
For a murder charge to stick, the prosecutor would have to provide evidence that the shooter intended to kill the victim. While that sounds simple, it's not as easily proven. Even the littlest flaw can result in an acquittal, which the prosecution certainly wants to avoid. However, this hasn't stopped Natividad's widow from demanding the charge.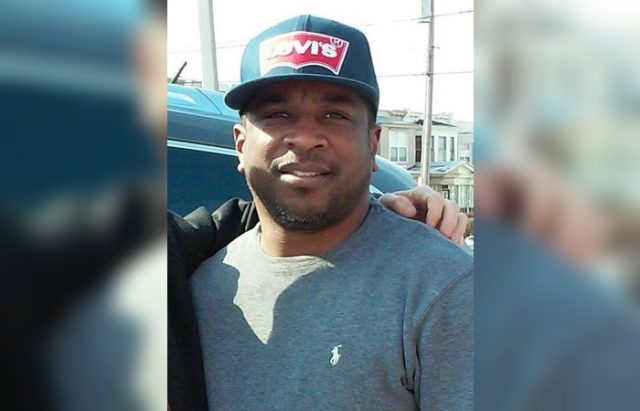 While we can sympathize with the woman's grief, she continues to question why someone would believe they have the right to take the life of another. However, no one is asking why a father of eight children would risk his life, either by death or prison, to commit grand theft auto.
Sadly, a series of bad decisions have left a group of children without a father, and that isn't something that can be resolved with any kind of justice after the fact. That's something their parents should have thought about before their father engaged in a serious crime, forcing an intended victim to defend his property.