Two airline employees were injured after being attacked by angry passengers during a dispute, and it was all caught on video.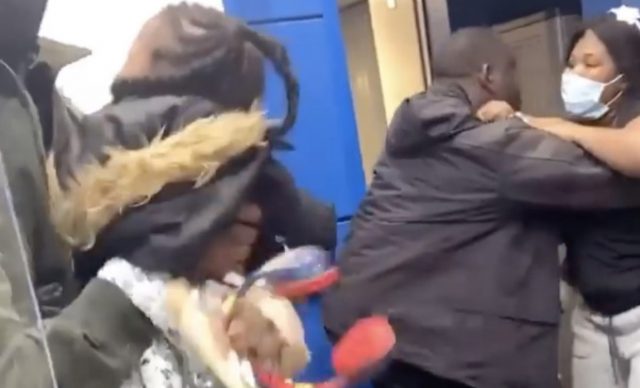 Spirit Airlines gate agents got more than they bargained for when they approached three passengers and asked a simple question. After requesting that the passengers make sure their carry-on bags were the right size before boarding their flight from Detroit to Atlanta, a brawl broke out.
The violent attack occurred inside the terminal at Detroit Metro Airport on a Sunday. The brawl was captured in wild video footage, showing the three passengers physically assaulting the two Spirit Airlines employees during the bag dispute and leaving them injured.
Both airline agents, who were attacked during the dispute, were injured, according to The Blaze. One was reportedly taken to a hospital after being assaulted by the passengers.
"The agents asked the group to verify that their carry-on bags were sized appropriately for the aircraft prior to boarding, at which time the passengers became combative," Spirit spokesman Field Sutton told the New York Post in an email. "The agents attempted to calmly defuse the situation but were physically assaulted by these passengers as they closed a door to stop them from boarding the aircraft."
According to Spirit Airlines, law enforcement quickly responded to the incident. Two of the passengers were arrested and the third was cited and released. "All of us at Spirit wish the agents a speedy recovery and thank them for their courage and professionalism. We also thank law enforcement for responding quickly and arresting those involved in the attack," Spirit said in a statement.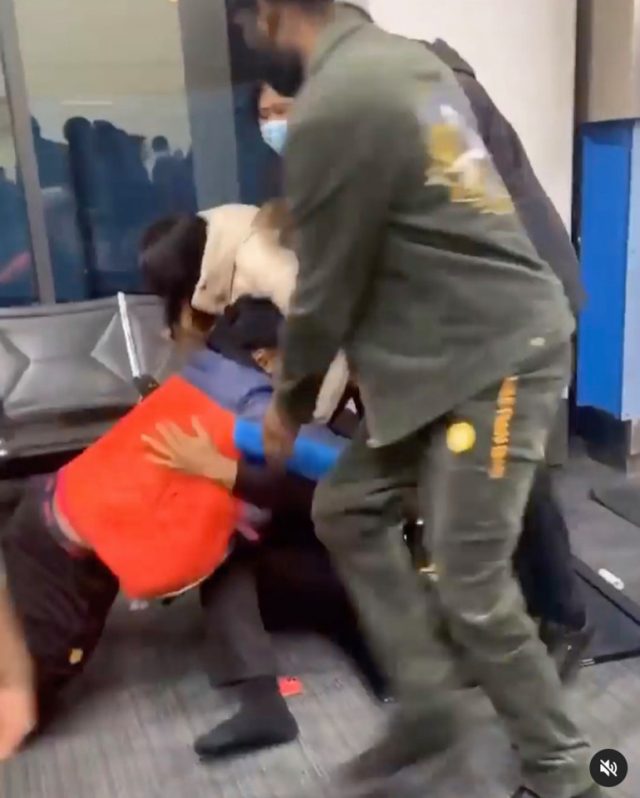 The company went on to condemn the act of violence. "This violent behavior is completely unacceptable and has absolutely no place in airports or any other place of business," Spirit said. "We will not tolerate abusive behavior of any kind and these passengers will be banned from any future travel with Spirit."
Sadly, this is far from a first for the airline. Previously, three women physically attacked airline employees at Fort Lauderdale-Hollywood International Airport, apparently over a delayed flight. Citing Broward County Sheriff's Office arrest records, WPLG reported that the trio reportedly hit employees "with miscellaneous items, such as phones, shoes, full water bottles, metal boarding signs, and fast food."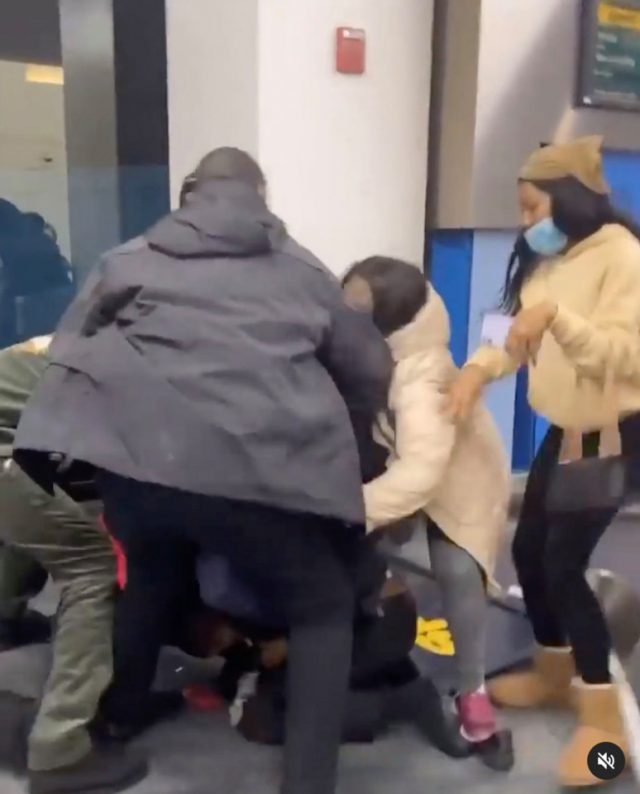 In another incident involving the airline, a viral video captured a police officer tasing a brawling female Spirit passenger after she allegedly refused to wear a face mask during the COVID-19 pandemic, according to The Blaze.
In a more recent violent encounter on a Spirit flight, a woman reportedly punched a fellow passenger. The victim was a mother who was traveling with her two young children. The kids purportedly kicked the back of the other woman's seat after the plane landed in Portland, Oregon, leading to her violent response.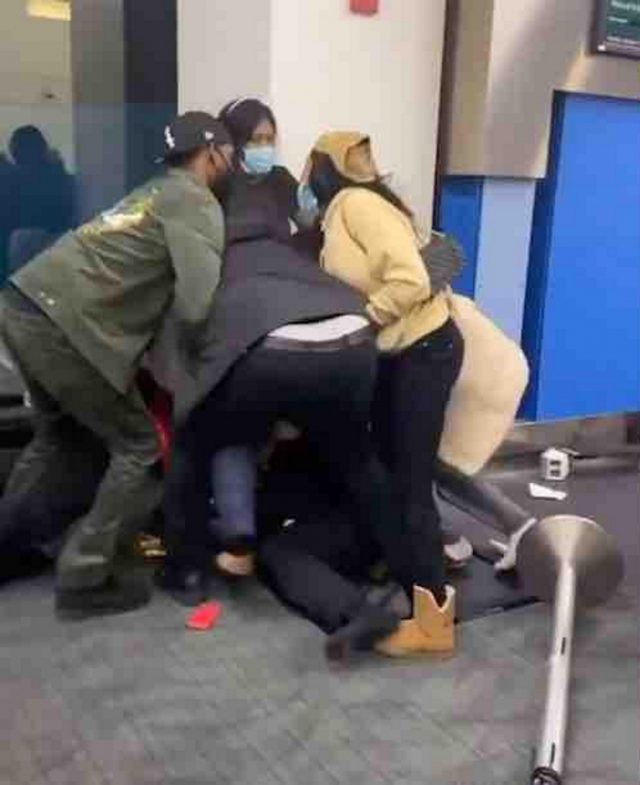 Of course, Spirit Airlines is not the only airline company to have issues with customers behaving badly. Southwest has also received bad publicity after a fight broke out over a passenger's lewd top, forcing the captain of the plane to intervene. In another incident at an undisclosed airport, a mob was captured in a viral video brutally beating a white couple.
Our "civilized" society is in a sad state when you can't even travel without worrying about violence. However, there is something to be learned from all of these incidents. Anger and violence do not solve problems. Regardless of what initiated these disputes, verbal altercations and flying fists did nothing to remedy the issue. There's a time to just walk away. Unfortunately, no one did that here, and the end result is another incident that left everyone involved worse off than before. Enough is enough.