A Georgia police sergeant, who's served on the force for 20 years, was shocked when detectives informed her that she was under investigation. Incredibly, she would soon be out of a job all because of one man's complaint about the display in her front yard.
As a 20-year veteran of the force, Sergeant Silvia Browning Cotriss dedicated her life to serving the citizens of Atlanta, Georgia. Typically, her job consisted of putting away bad guys and making her community a safer place for law-abiding residents. Unfortunately, she found herself on the wrong side of an investigation.
According to the Atlanta Journal-Constitution, Roswell Police detectives informed Cotriss that she was placed under investigation for "conduct that was unbecoming" of an officer after a civilian filed a formal complaint about her yard display. The offensive exhibit in question — a Confederate flag flying just below her American flag.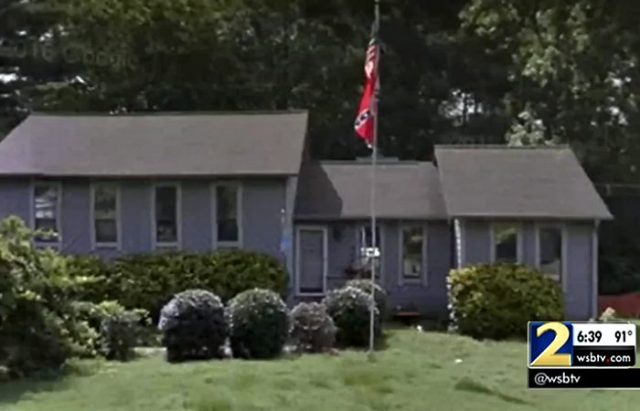 The offended party was none other than Lee Jenkins, the pastor of Eagle Nest Church. Sadly, Jenkins has made his church less of a house of worship and more of a platform for political activism, encouraging members to participate with neo-Marxist organization Black Lives Matter and advocating for "racial justice." In fact, he even has a sermon called "When they go low, we go high," titled after Michelle Obama's famous catchphrase. Also, he led a march with the BLM in Roswell.
"How can we trust an officer like that to do their job with integrity?" Jenkins told CBS46.
Jenkins wasn't about to allow Cotriss to get away with flying a flag he finds offensive on her personal property. As such, he reported the sergeant to Roswell Police Chief Rusty Grant, who launched the internal investigation. Just four days later, Cotriss was fired from her position but maintains that she has never seen the flag as a symbol of hate.
"If I knew it offended someone, my friends, my family, I wouldn't do it," Cotriss told the AJC. "Police officers have to adjust a lot of things in our lives, and for 20 years my whole life has been about making change and being held to a higher standard. We take an oath to help and protect people, so we can't have a private life that's really bad."
Cotriss claims that she didn't realize the flag had become such a point of contention across the nation. She explained that she avoids watching the news because "we live it in the day and don't want to see it again at night." For her, it's about her southern heritage and the fact that the flag was given to her by her late husband.
"Cotriss explained that the flag was part of her history, part of the South, part of history involving the Civil War. She denied having negative feelings regarding the flag," according to the report.

"I was shocked at her obliviousness regarding the confederate flag," Pastor Lee Jenkins, of Eagles Nest Church, said.
Jenkins lauded the chief's decision to fire Cotriss after 20 years of service. The pastor claimed that he merely wants a "dialogue" and to "listen to each other." However, he offered no such discussion to Cotriss when he reported her for misconduct.
"I appreciate the chief maintaining a high level of professional and ethical standards in the police force, and whatever decision he makes, I support because I know he is trying to do the right thing," Jenkins said. "So I believe one of the answers is dialogue, and maybe if we could come to the table, listen to each other, we can see unity and maybe we'll see the dial move just a little bit."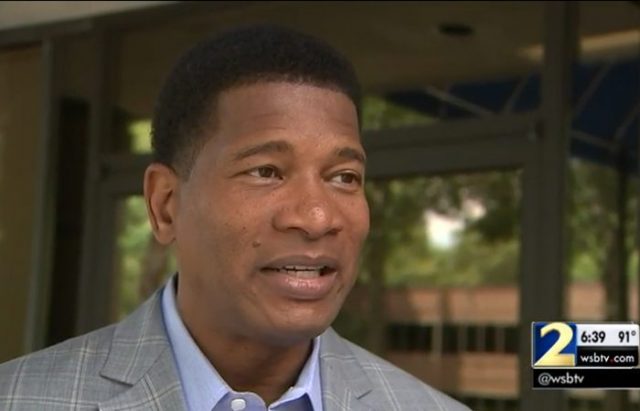 Despite getting fired, Cotriss' main goal is to continue serving her community. Putting aside her grievance, she explained that she'd like to meet with the pastor and his predominantly black congregation to repair the relationship with law enforcement.
"If it offends the church, we want to work with them," Cotriss said. "That's what we're all striving for is peace and unity."
People are so determined to justify their victimhood mentality that they go ghosthunting for a racist around every corner. When they don't find actual evidence of real racism, they create it for themselves. Cotriss is most likely not racist, and her community isn't better off with her removed from the police force. However, instead of opening up a "dialogue," as Jenkins' claims, and trying to understand why each of them has a different view of the flag, he sought to punish the dissenter. Unfortunately, Pastor Jenkins must bolster the freedom-fighter persona he's made for himself, and Cotriss was nothing more than a sacrificial lamb to pad his activism.