After an elementary school claimed an 11-year-old's drawing of a pig was "obscene," they then punished and humiliated the girl. Her mother took to social media to invite people across the country to judge the picture for themselves.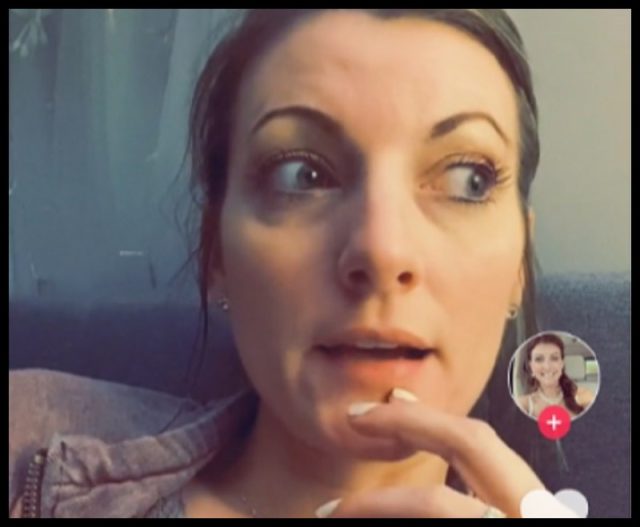 Is it a pig wearing a tie or an obscene drawing? That's the debate surrounding a viral TikTok video posted by a Michigan mom after school officials complained that her 11-year-old daughter's drawing was obscene, the Detroit Free Press reported.
A video, titled "I can't make this up," accumulated more than 800,000 views and features Sierra Carter, 37, of Jackson, explaining how officials at her fifth-grade daughter's school deemed her drawing of a pig wearing a bow tie inappropriate. "It's very angering as a parent," Carter said. "You send your kids to school trusting that these people who are caring for your kids and teaching your kids are gonna treat them fairly. They're gonna care about them."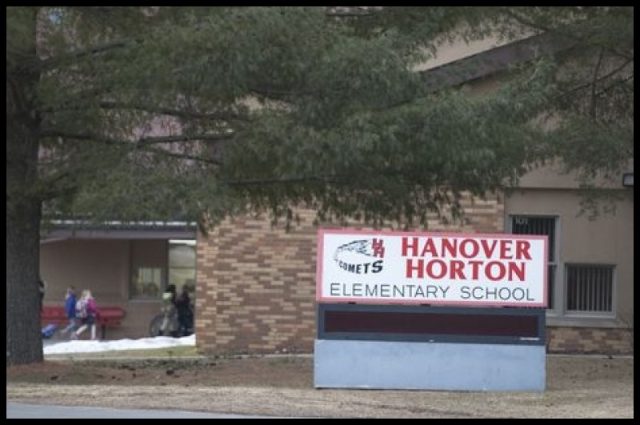 According to Carter, a male student in the class told the art teacher that the drawing looked like "boy parts," which caused a commotion in the class with children laughing, the mom said. The drawing was a pink pig that features a black outlined bow tie and the phrase "Hi" in a quotation bubble. Carter said in the TikTok video that her daughter told the art teacher that she drew a bow tie, but the teacher still sent the drawing to the principal.
"I don't necessarily blame the boys who thought they saw something else and made a big deal out of it," she said. "I blame the teacher for not shutting that down right away when she should've looked at my daughter's picture. She didn't even look at it as what my daughter said she just kind of grabbed her paperwork from her and went straight to the office like didn't even look at it, didn't ask her, you know, and that was where it should have been stopped."
Carter then decided to have a sit-down with the art teacher and the school's social worker to discuss the drawing. Once Carter saw the drawing herself, she said, "Are you freaking kidding me?" In her eyes, the drawing looked like a pig with a bow tie. The principal had a different view. He responded, "A bow tie is a bow," Carter said. Social media users weighed in on the debate.
"Teacher here … bow tie, but woulda had to show my fellow teachers because it's cute and funny. Nothing more," wrote one person.

"I'd tell them I was mad that they sexualized my child's drawing off of what a young boy said; they should be ashamed," wrote another.

"I would frame it and give it to the teacher and principal as a gift," wrote one supporter. "

Glad you stood up for your daughter," another wrote. "That's 100% a bow tie and she is so innocent. Sad this happened."
Hanover-Horton Schools Superintendent John Denney released a lengthy rebuttal to the mom's video. "Our staff is charged with maintaining schools that are safe and free from distraction or disruption," said Denney in the written statement. "In performing that responsibility, they strive to follow all legal and policy requirements. Any decisions related to this matter were made consistent with, and in furtherance of, those principles."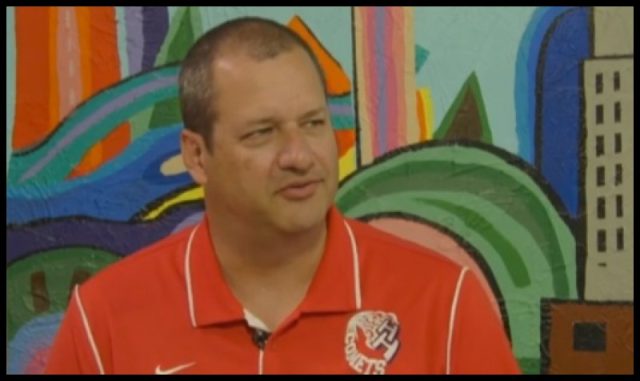 "It is unfortunate that a one-sided narrative has been created on social media that paints our staff in a negative light," Denney added in his statement. "As with every situation, there are two sides to this story. In this case, a student appropriately brought concerns to the attention of our staff. In response, our staff handled the situation with compassion and discretion."
"Staff contacted the student's parents to discuss the situation," Denney declared. "No student was singled out or ostracized. Every effort was made to protect the privacy and dignity of all students. Nothing has been placed in any student's school records related to this matter."
Sierra Carter started selling T-shirts in honor of the drawing and planned to attend the school board meeting in protest. She also said that the school did not apologize to her daughter.
An article appearing on Steven Crowder's website perfectly summed up the situation. "What's more ridiculous is when you see ACTUAL PORNOGRAPHY that is not only available in schools, the school boards defend it being there," the website reported. "You know, in the name of 'inclusion.' Yet an 11-year-old snickering about another 11-year-old drawing rises to disciplinary action, permanent records, and parent meetings. And you wonder why so many parents are homeschooling these days."