Despite being convicted of heinous crimes, a man was released from prison and given a new identity. So, the mother of three of his victims ensured he would never harm another again.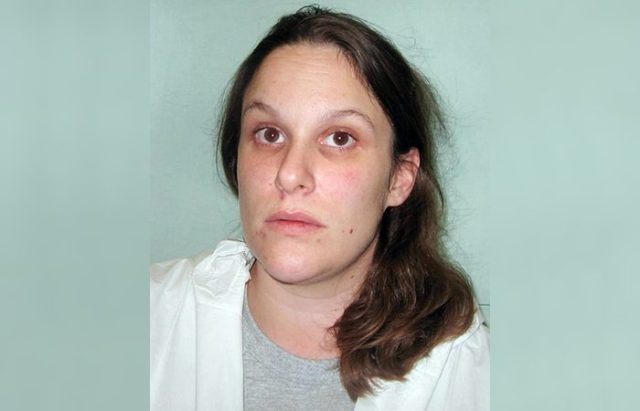 Sarah Sands was devastated when she found out that the "lovely old man" across the hall from her apartment in a quiet suburb in east London had sexually abused her three young sons. She was even more horrified to discover that the elderly neighbor had 24 prior convictions for sexual offenses and was still awaiting trial for attacks on several other children under the age of 13.
Sands immediately went to the police, and Michael Pleasted, 77, was charged with the sexual assault of her boys. However, the family watched in horror as the pedophile was granted bail, allowing him to return home while awaiting trial. Sands later discovered that a legal loophole allowed Pleasted to change his name in order to conceal his identity and crimes from the public, the Daily Mail reported.
"He ruined my life and he tried to take away the most precious thing in my life," Sands said. "Them babies they are not going to wake up one day and this hasn't happened. I'm never going to be able to take it away from them when they're screaming in the night."
Sands couldn't rest while the dangerous predator who molested her children remained free. As such, she armed herself with a 12-inch knife, headed to Pleasted's apartment, and stabbed the pedophile to death. She then turned herself in to the police, she said in an interview with the BBC.
After she was charged with murder, Sands told the court that she meant to scare Pleasted with the knife but flew into a rage and attacked him when he smirked and accused her boys of making up the abuse.
"I didn't know what I was doing," she said. "I was frightened and I had made a terrible mistake. He showed no fear – and was not remorseful at all. He was like, 'Your children are lying' – I froze. I wasn't listening to his drawl. He came towards to me. I had the knife in my left hand and he tried to grab it. I remember leaving. I didn't intend it to go the way it did. I didn't intend to kill him. Police were right to ask questions. I had taken the law into my hands."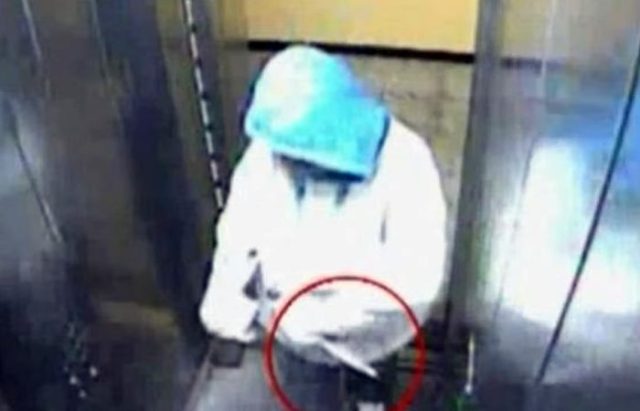 Sands was convicted of manslaughter and eventually sentenced to seven and a half years in prison. She was released after four years. Now, her children are adults and have waived their right to anonymity to defend their mother. Bradley, Reece, and Alfie are "glad" their abuser is dead.
"I thought hats off… I'm not going to deny it," Bradley said.

One of her twins, Reece, said it was "nice knowing that he was dead" but "it didn't stop any afterthoughts, you know, we would often wake up crying [saying] 'where's mum?'"
The young men even argued that their mother is a hero for likely preventing the potential abuse of other children.
"What were they doing letting him out on bail?" Reece asked. "What would make you think that he's not going to think, 'I know I'm going to get caught. I know I'm going to do time. Let me get four or five more kids.'"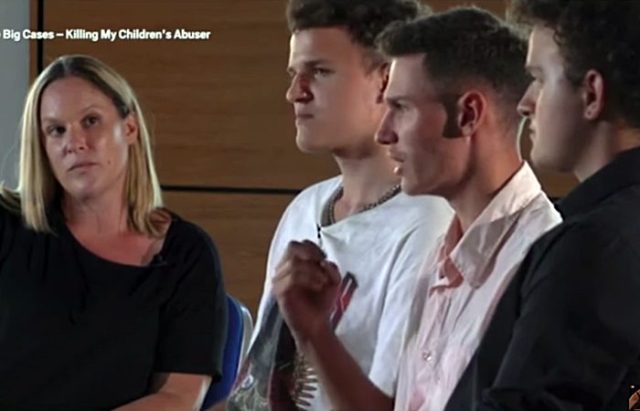 Although she admits she was suicidal in prison, having been separated from her boys, Sands takes comfort in knowing that her actions stopped a career pedophile from continuing his legacy of abuse.
"I did what any mother would do. I never dreamt I'd be capable," Sands said. "I have no pride in it, but at least I know he can't hurt anyone else."
Because of a legal loophole, Pleasted was allowed to move into an apartment complex that overlooked a playground and a school. His new identity also gave him easy access to children and families, as his previous convictions and his pending trial couldn't be researched.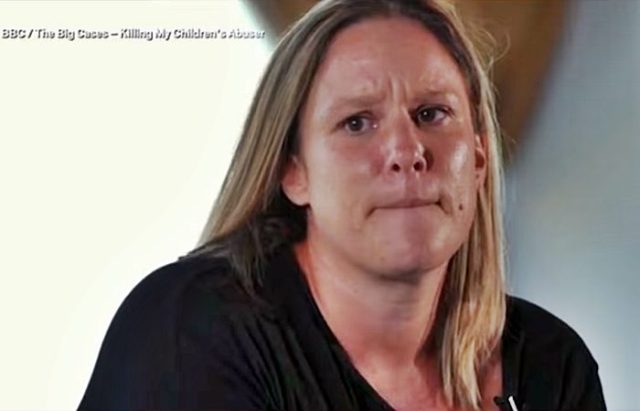 Pleasted's death hasn't healed his victims, but it has resolved some of the issues associated with his horrific abuse. If Pleasted were still alive, his young victims would be forced to face their abuser to testify against him, since he had pleaded not guilty to the charges.
Many believe Sarah Sands is a hero, and it's easy to understand why. She administered justice when the law not only failed but protected the predator and enabled him to harm others. Hopefully, she and her sons can find peace in sharing their story.