A woman walked into a hair salon, feeling horrible about her appearance. Hours in the stylist's chair fixed her up, but it came with a price. The $900 tab was apparently too much, so she skipped out on it, never expecting the salon staff would have a creative way to make her pay.
Samantha Richards was working at De Cielo Salon and Spa in Burbank, California when she was greeted by a frantic woman, who said her name was "Ashley." She claimed to have an appointment, but Samantha couldn't find one on the books. Ashley was distressed, saying she felt awful and was in dire need of salon treatment to make her feel better before her engagement photos the next day.
Feeling sorry for her, Samantha decided to do what she does best and make the woman feel better about her appearance. Little did the stylist know, she'd be the one feeling awful after going out of her way to accommodate the desperate bride-to-be's urgent request. Even though "Ashley," who didn't give a last name, didn't have an appointment, Samantha worked her in any way.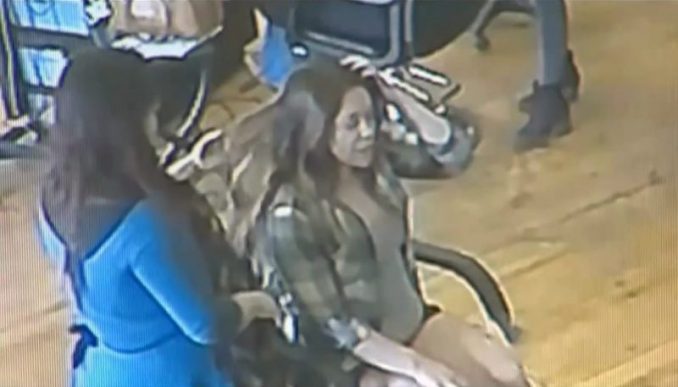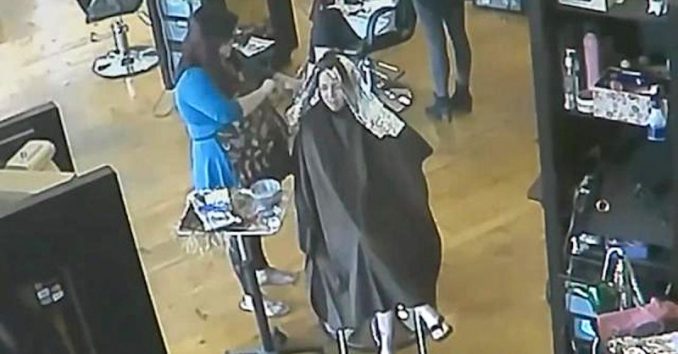 The stylist had her work cut out for her. She had to remove Ashley's hair extensions, color her hair, then put extensions back in before doing more coloring. Six hours later, the task was complete, and Ashley was looking much better. But, it all came with a price. The lengthy salon services and treatments racked up quite a bill — to the tune of $900, according to CBS Local.
When it came time to pay, however, "Ashley" had other plans. Before heading to the counter, she asked to use the restroom. Then, she skipped out on her tab, stiffing the salon and stylist Samantha Richards, who had gone out of her way for her. The dye-and-dash client hurried out the door, climbed into a white SUV with no license plates, and took off.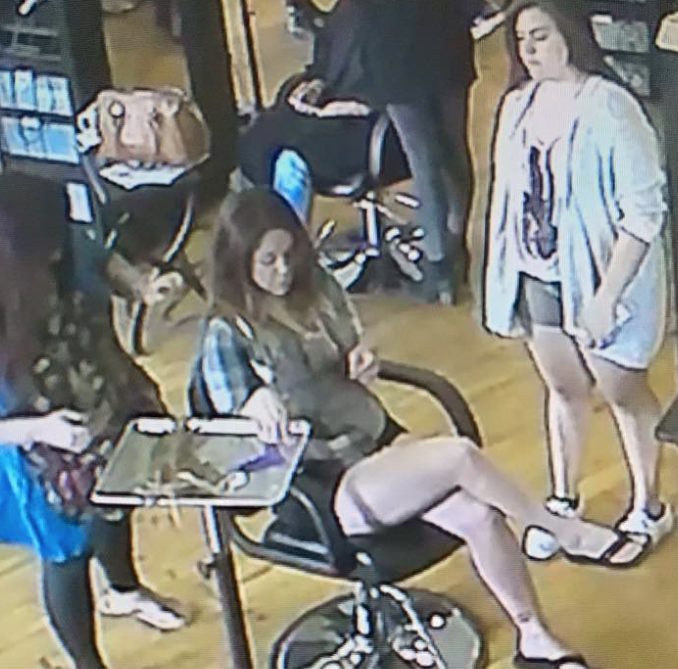 But, that's okay. Salon staff had a creative way of making "Ashley" pay, and when it was all said and done, paying the $900 bill would have been a much better option for the thief. Samantha didn't have any idea who the woman was or her whereabouts, but the stylist did have one thing in her favor — surveillance camera footage.
And, the salon had no qualms about blasting the woman publicly on their Facebook page. Things weren't going to end well for "Ashley." In fact, it would quickly be discovered that this wasn't her first rodeo. The 28-year-old Sylmar woman, whose real name is Lavette Walter, had done this before. Her past was about to bite her on the backside, too.
After the salon posted the surveillance footage and information about what had transpired to their Facebook page, it only took an eagle-eyed citizen 24 hours to recognize the woman in the footage and send the police a tip. Lavette Walter also caught the attention of another stylist who said the suspect did the same thing to her the month before.
Walter had scammed that stylist, who worked for the Color Lounge salon in Burbank, out of $335. After her credit card was declined, Walter, going by "Ashley," left behind her old iPhone, saying she'd be back to pick it up and pay for the services. But, "She never came back," according to Sai Hernandez, co-owner of Color Lounge.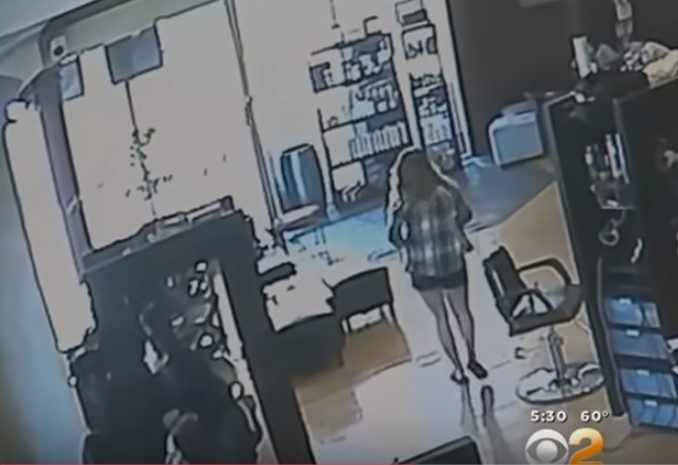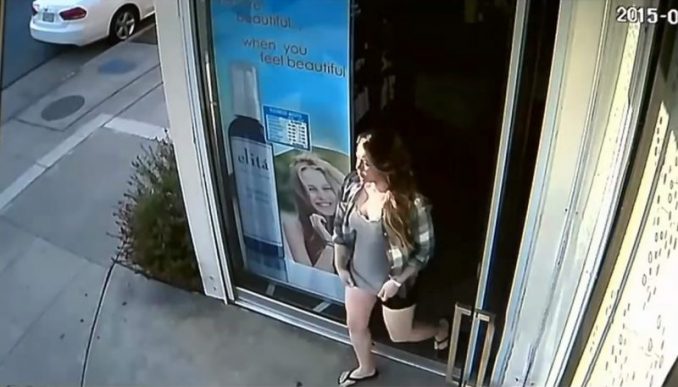 Armed with this information and the thief's real identity, authorities issued a warrant. Lavette Walter was about to learn that bailing on her bills was a costly decision. Detectives located Walter and placed her under arrest for suspicion of burglary. With an extensive history of theft, according to police, she was held in lieu of $20,000 bail, LA Times reported.
Although some social media users have questioned the salon's prices, saying that $150 per hour is excessive, they failed to consider a couple of things. Hair extensions aren't cheap, and the cost of supplies is factored into the bill. Furthermore, you should know what you are getting into before you climb in the chair and allow work to be done. If you can't afford to pay for the services, don't get them. As for Lavette Walter, I guess there is an upside. Her hair looked good for her mugshot. For the rest of us, if a salon ever requests to hold a credit card or ID before they start on our hair, we can thank people like Walter.