A Colorado woman was not happy with her local rec center, so she demanded immediate changes. The owner, however, had the perfect response to those demands.
Sabah Ali, a Muslim woman from Colorado, was denied the ability to swim in the public pool at her local recreation center in Commerce City because she wanted to do so while wearing a long Islamic dress over a shirt and pants. When staff at the pool saw her attire, Ali was told she would not be allowed to swim since her clothes, which conformed to her religious beliefs, didn't fall in line with pool rules.
According to Ali, when she took her family to swim at the Commerce City Recreation Center on a Sunday afternoon, she was denied access to the pool even though she claims that she asked if she could instead wear just her shirt and pants and remove the dress, but rec center employees pointed to pool rules stating "specified swimming attire only."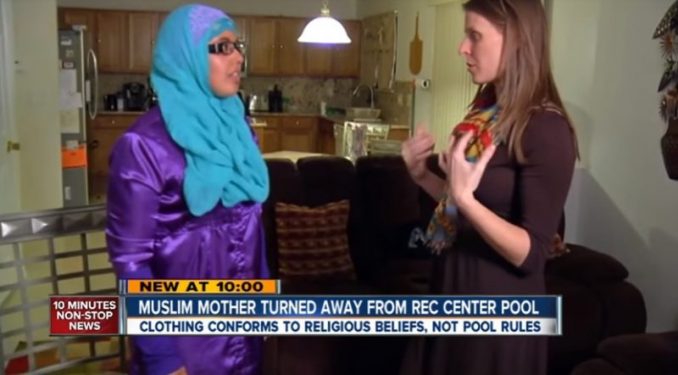 "I told them I would take off the long dress, if that was their concern, and that I had clothes on underneath," Ali recalled, according to ABC7. "But they said if they let me, everyone would ask, 'Why did you let them and not us?'" After Ali's request was also denied, she went public, adamant that you shouldn't have to be "half-naked" to swim.
The local recreation center that turned Ali away happens to be owned by the city, and a Commerce City spokesperson had a response to the woman's demands. Quite simply, she again pointed to the pool rules which are in place to protect the public and said that the rules, not allowing street clothes, are best practices for public health and safety.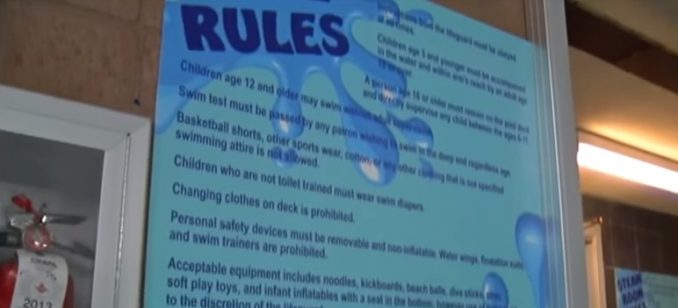 Furthermore, the rules are not discriminatory, but rather, they are equally enforced. Sabah Ali, however, says she still views this is an issue of religious discrimination, and civil rights attorney Quasair Mohamedbhai agrees. However, the city is standing firm, adamant that the regulations are in place for a reason and that others, who are not of the Islamic faith, have been turned away under the same rules.
"The city routinely turns away people who don't have appropriate swimwear – jean shorts, sport shorts, not wearing swim diapers," said Commerce City spokesperson Michelle Halsted. "We turn all those individuals away because the number one focus for us is safety." Ali's own case proves this to be true since she was still turned away when she offered to take off the Islamic dress and wear her shirt and pants that were underneath instead.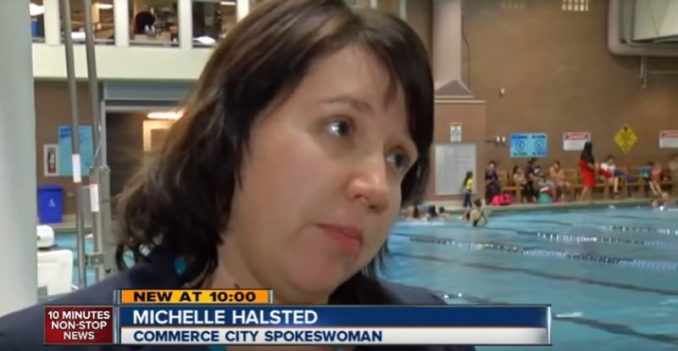 "Why do I have to be half naked to swim?" accused Ali, who later rented a hotel room so that she could swim with her children in a private pool, according to the Daily Mail.
"To enjoy time with my kids? I want to have the same rights as every citizen," she added, even though the rules are equally enforced. However, she seems to have missed something else as well.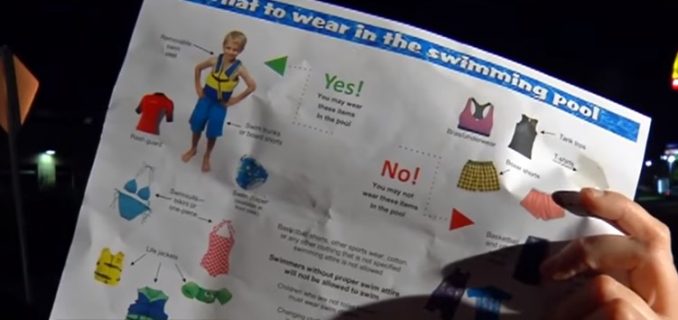 Commerce City Spokeswoman Michelle Halsted explained that outside clothing can increase the chances of contaminating the water and spreading waterborne illnesses.
In her response to the accusations of discrimination, Halsted pointed out that full-body swimsuits, which would include an Islamic burkini, are allowed in the pool. In other words, no one was forcing anyone to swim "half-naked."
Although one would think that the full-body swimsuits would be an option for Sabah Ali and anyone else who doesn't want to swim "half-naked," the Muslim woman continues to claim that she was discriminated against because of her Islamic dress, ignoring the fact that the Islamic burkini, a loose-fitting full-body swimsuit with a hood made for Islamic women, is actually allowed.
Still, Civil rights attorney Quasair Mohamedbhai said the policies of public places should be modified to ensure that Muslims feel included. As a result of Sabah Ali coming forward, the city decided to update its swimwear brochure so that full-body swimsuits, or burkinis, are included in its list of acceptable swimming attire while still pointing out that street clothes, including full Islamic dress, are not appropriate for the pool.