After they were saved from a devastating house fire, a mother and her four children headed to their grandmother's home to pick up the pieces of their lives. Just days after the fire, the family received an unexpected visitor.
After sleeping until 3:50 a.m. rather than his usual 3:15 a.m. wake-up time, Wyoming native Ryan Pasborg noticed the air smelled like smoke on his drive to work. His first thought was, "Who the heck is burning their trash at 4:00 in the morning?" However, he soon came upon a raging house fire.
"The truck went from probably about 45 to 75," Pasborg said, remembering racing into the driveway where a house was engulfed in flames and emergency responders were nowhere in sight.
As Pasborg hopped out of his truck, he saw three children rush out of the garage door, he told the Gillette News-Record. When he asked if there was anyone else inside, they answered that their mother and 4-year-old brother were still trapped inside.
"I didn't even think twice," Pasborg said. "As soon as they said that, 'my mom' and 'my little brother,' within five seconds I said, 'You get behind that truck and you do not follow me,' and I went through that damn door like the Kool-Aid man."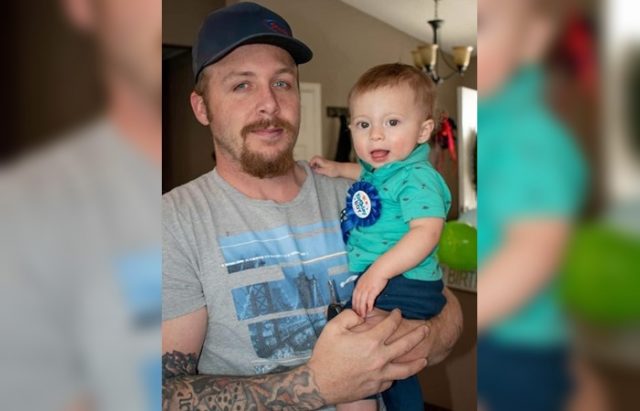 Without hesitation, Pasborg ran inside and peered through the thick smoke, looking for any sign of life. Despite having served as a volunteer firefighter in Superior, this was the first time he'd entered a burning structure without safety equipment. He immediately dropped to his knees and began crawling under the smoke.
"The only thing that I knew is there was innocent people in that house burning," Pasborg recalled.
Pasborg quickly stumbled upon the 4-year-old boy, who was on his hands and knees in the kitchen. He scooped up the boy and hurried outside, reuniting him with his siblings and placing all four of the children in his truck to escape the freezing weather. He then turned and dashed back into the house, not knowing whether he'd make it out again but determined to try to save the mother still trapped inside.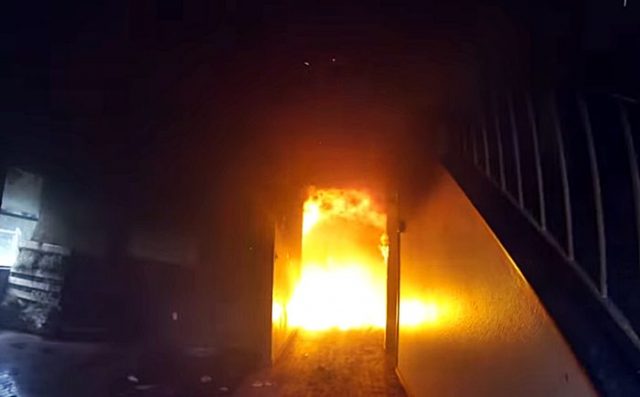 Pasborg eventually found the 34-year-old mother struggling to breathe. As soon as he reached her, she took one final breath and fell unconscious. He then dragged her out of the home and began performing CPR. After several compressions, she began to breathe again. He then loaded the family into his truck and sped away from the fire before emergency responders arrived.
"A lot of weight was lifted off my shoulders at that time," Pasborg said. "We still had a lot going on, but I was very thankful that she took that breath of air."
While the family recovered at their grandmother's home, Pasborg went home and rummaged through what he had in order to help recuperate some of the family's necessities. Although he gave them some of his own family's clothing, he knew that it wouldn't be enough to relieve the devastation they had suffered.
"I dug through my kids' personal clothes and my clothes and my fiancé's clothes," Pasborg said.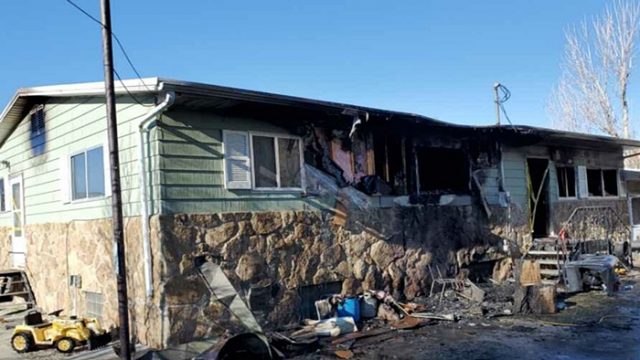 A few days after the fire, the mother and her children received a visitor at their grandmother's house. It was Ryan Pasborg. He, his fiancé, and his sister had scrounged together several hundred dollars to take the family shopping for new clothing.
"When I walked in with all them clothes and I sat down on the couch across from them kids, and all three of them kids got off the couch and come and sat next to me and just held on to me —" Pasborg said, his voice breaking slightly as he recalled the moment. "It felt really good. That family will forever have a special place in my heart."
Pasborg also received a call of gratitude from the children's father, who had been out of town when the fire occurred. The man later invited Pasborg to spend the holidays with his family.
"If I were to leave this house tomorrow and come across the same thing, I would do it again in a heartbeat," Pasborg said. "And it's not because of the recognition and stuff like that. It's — we're all human. And the world is a crazy enough place without people hating people. So if I can do my part to make this world just a little better, I'll do it."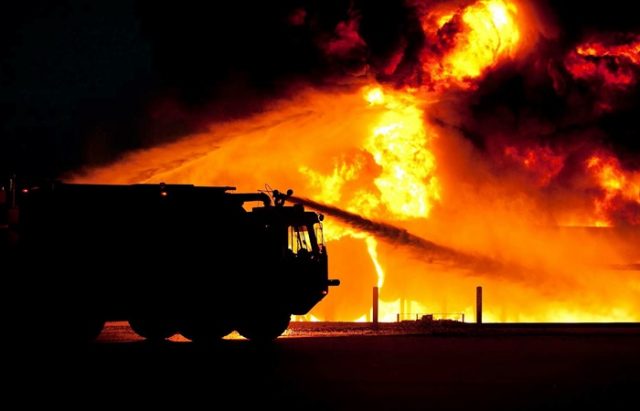 While he appreciates the praise he's received, Ryan Pasborg insists that it was simply the right thing to do. He expressed his deep compassion for people, which he attributes to his raising.
Pasborg has been hailed a hero for not only saving the family's lives but also going above and beyond to help them through their recovery. His deeds, both in the face of imminent danger and during the aftermath, are the penultimate example of a true good Samaritan.