When Robin Williams was entertaining deployed service members, the troops suddenly stopped laughing and abruptly turned away right in the middle of his performance. However, when the legendary comedian realized what was happening, his reaction was priceless.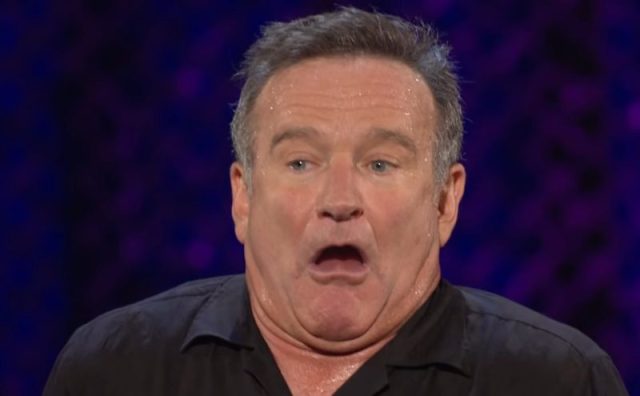 Robin Williams was a gifted entertainer who was able to make all of us laugh. The Good Morning, Vietnam star also traveled abroad to entertain American troops. A great video clip of one of those performances shows us just how incredibly versatile the late comedian was and how he really loved his country.
Williams was also a talented dramatic actor. While he was able to be serious, as in his roles in Dead Poet Society and Good Will Hunting, he will best be remembered for his comedy and stand-up routines. However, his serious side came out in 2004 when he traveled with the USO to Camp Arifjan in Kuwait.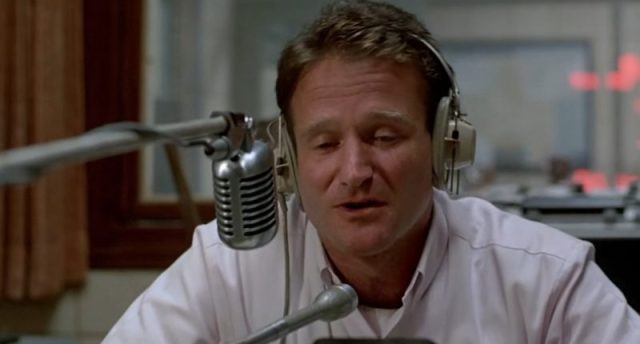 During his routine, the comedian told the troops that he recently had gotten out of rehab, "I was violating my standards quicker than I could lower them," Williams told the laughing audience. But, what happened next really got his attention. The entire audience full of troops, went from laughing with him to suddenly turning their backs on Williams when music began to play.
At first, Williams wasn't sure what was going on, but he took his cue from the troops who were all standing at attention while bugles played a tune. At that point, the Academy Award winner understood this was a display of patriotism, so he solemnly bowed his head, taking off his beanie. As the music faded, Williams was left facing a crowd of troops who are now in a serious mood.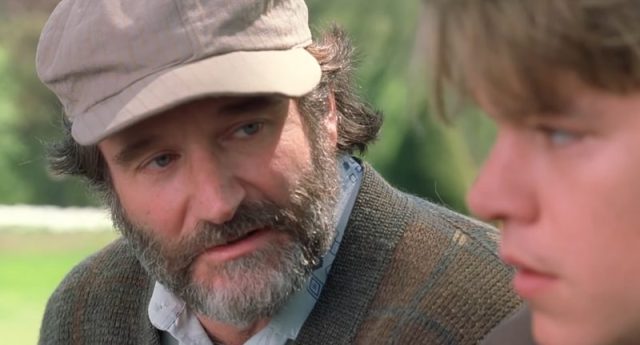 However, Williams knew he was there to lighten the situation. The brilliant comedian quipped: "I've never had an entire audience just go, forget you!" Williams then performed an about-face of his own to raucous laughter. Once the audience was all facing forwarded and engaged, he asked them what had happened. That's when Robin Williams learned about "Retreat."
"Retreat" is traditionally when the flag is lowered and secured. As this happens, military members take a moment to pay respect to the flag and what it represents. This special video shows what a tremendous improv performer Robin Williams was. He didn't immediately know why he was suddenly ignored, but he knew it was a solemn moment. After everyone faced him again, he also immediately changed up his comedy act to include what had just happened. This late great was clearly quick on his feet.
Williams learned that "Retreat" signifies the end of the duty day and is a signal to pay respects. At the first sound of the retreat bugle call, all personnel outdoors should stop and face the flag, or when not visible, in the direction the music is played. And, that's exactly what he witnessed!
Williams' support of our troops was both honorable and memorable. USO Vice President of Entertainment Rachel Tischler recalled her time with Williams during the 2007 USO Chairman's Holiday Tour. "There were these guys behind a fence, across a berm [and] a field, and they waved at him," she said. "And he jumped across the berm and went running over to them. Obviously, our security team completely freaked out. Again – height of the war here. But he didn't care. He just wanted to go over and shake their hands and thank them. And that is what he was like."
Robin Williams went on six USO tours from 2002 to 2013, including five overseas. He visited troops in 12 foreign countries, making three stops in both Iraq and Afghanistan. "There's nothing I enjoy more than traveling with the USO and giving back to our troops in whatever way I can," Williams said during his 2007 USO tour. "They work hard, sacrifice a lot, and deserve to be treated like the heroes they are. The very least I can do is bring a smile to their faces."
"He talked to [troops] who had gone through [Alcoholics Anonymous] backstage," said USO Senior Vice President John Hanson, who also went on the 2007 tour. "That was the most remarkable thing. It happened in Kuwait, it happened in Iraq, it happened in Afghanistan. People would seek him out and he would take the time to talk to them."