When two women were caught shoplifting at a Dollar General in Tennessee, the assistant manager brought them into the back office and locked the door. However, once police discovered everything he had done to the two women, they immediately arrested him.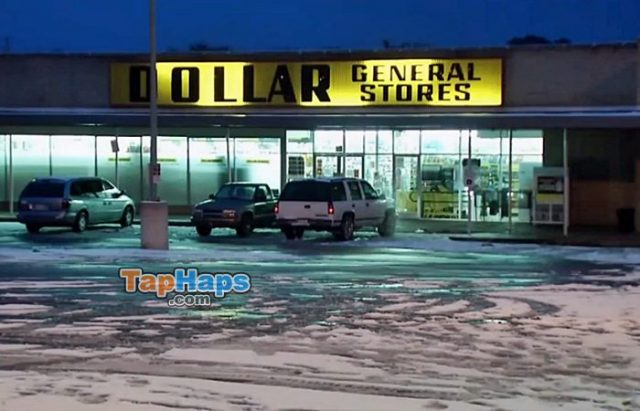 When assistant manager Robert Lindlau noticed a couple of women acting oddly in his Clarksville store, he kept a close eye on them for any criminal behavior. Sure enough, he reportedly witnessed the pair sneaking goods into their purses in an effort to leave without paying.
When it comes to retail, one of the burdens of running a small business is dealing with those who want to take advantage of it. As such, employees are often tasked with keeping an eye out for suspicious customers who just might be walking out with more items than they plan to buy.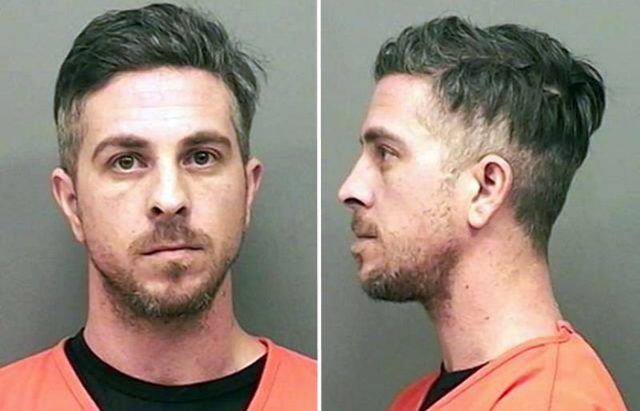 After catching the two red-handed, Lindlau ordered them to empty their purses on the counter, showcasing a variety of items they were attempting to steal. He then forced the pair into the back office, where they awaited his response to their crime. Unfortunately, the women soon realized that the assistant manager was planning to dole out a punishment of his own.
While in the back room, Lindlau gave the female shoplifters a choice — either he calls the police and has them arrested for theft or they give him oral sex and walk out scot-free. WZTV reports that the women complied with Lindlau's depraved wishes, allegedly performing sex favors on their captor out of fear for their safety.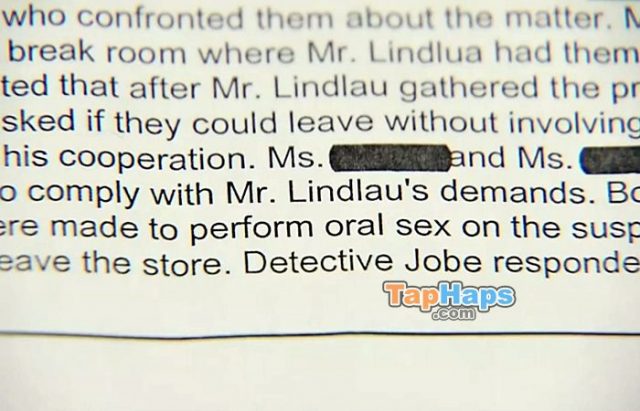 KRNV reports that Lindlau locked the women in the room and told them that he had called the police but that it would take an hour for them to arrive. He then convinced them to let him orally rape them before releasing them. As thanks for their services and possibly as a method to garner their silence, he reportedly allowed them to take some of the items they had attempted to steal. The police were never actually called.
After the alleged rapes, the women called the police and reported the incident. Disturbingly, it took authorities 10 months to arrest Lindlau and charge him with a crime due to DNA evidence. Despite being indicted with 2 counts of rape, Lindlau was out of jail and back home after posting a $20,000 bond. He was reportedly fired from Dollar General 3 days after the alleged incident was reported.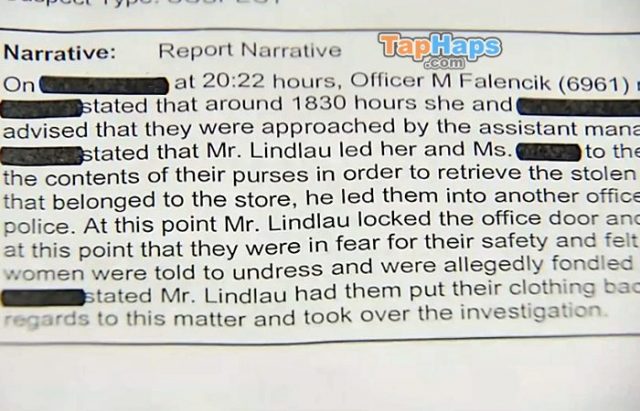 While awaiting trial, the media flocked to Lindlau's home in an effort to get a response. Unsurprisingly, the suspect refused to comment on the ongoing investigation before closing his front door on an eager reporter.
"Do you have any reaction to the accusations against you?" asked Reporter Sabrina Hall.

"Zeus, come on boy," said Lindlau, calling his dog back inside. "No."

"Are you Robert?" asked Hall.

"No," said Lindlau.

"You are not Robert? You look like Robert," said Hall.

"That's great. Go on," said Lindlau.
In lieu of a response from Lindlau, one of his neighbors agreed to speak with Hall on the developing issue. Although they refused to be shown on camera, the acquaintance insisted that the allegations against him couldn't be true.
"I was stunned," said a friend of Lindlau. "That is not the type of person he is. He hasn't worked there in a year I believe. Some guy came in waving a gun around."

"You thought he quit because of that?" asked Hall.

"That's what he told us," said the friend.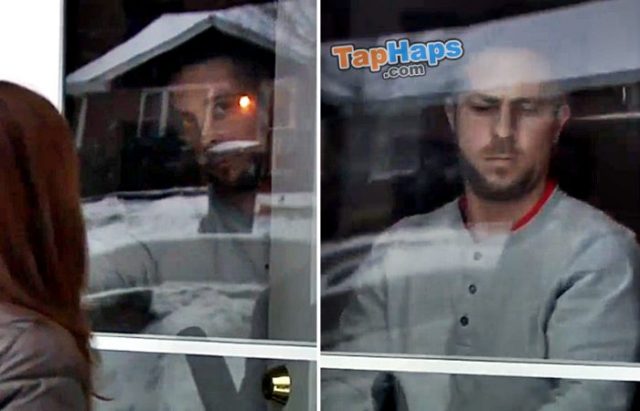 Although these women were initially committing a crime of their own, there is no reason Lindlau should have taken matters into his own hands. One crime should never be punished with another. He should have let the authorities handle it.
Because of stories we've all heard before, one does have to wonder if the women offered the favors to "get out of trouble," then turned the tables on Lindlau. It's just a sick situation where either possibility is reality. Whether the allegations of rape are true or false, Lindlau still did something wrong.