A video has gone viral of school cafeteria workers taking children's hot lunches, dumping them in the garbage, and replacing them with an "alternate lunch." Now, the school is desperately scrambling to do damage control after a massive backlash ensued.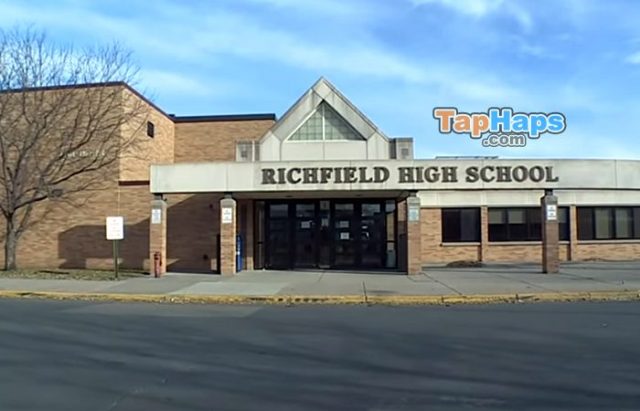 Richfield High School in Minnesota is in hot water and trying to repair public relations after candid video footage surfaced of one of the cafeteria workers grabbing food from the tray of a child and throwing it in the trash. The bare-handed employee was apparently secretly recorded snatching a portion of the student's meal before tossing the freshly made food into a bin below the register.
Understandably, the video sparked outrage as viewers speculated that the cafeteria worker had inexcusably refused the child lunch. However, even after the school released an official statement to quell the ensuing backlash, their excuse merely prompted even more fury from the public.
According to KARE 11, as many as 40 students at Richfield High School had their hot lunches literally taken out of their hands and replaced with a cold "alternate lunch" if their accounts were shown to have a lunch debt of $15 or more. In front of their peers, students had their warm meals removed from their trays, thrown directly into the trash, and exchanged for a cold substitute.
In the short clip, a student stands at the end of the lunch line with a full tray only to be informed that she has an outstanding balance. Her food is then taken by the register worker and placed in a designated trash bin before the child is handed a slip of paper detailing the school's policy on lunches and payment.
The video sparked outrage on social media, garnering the attention of thousands across the country. The backlash was reportedly so severe that school officials were forced to issue an apology and statement explaining the policy. Those in charge appeared to place the blame on the cafeteria workers.
"Our nutrition staff inaccurately and inappropriately implemented alternate lunch," Richfield Public Schools Superintendent Steven Unowsky said. "There are multiple failures we had in this situation and our job is to fix it. First and foremost (in) the way we treated our kids. We should never leave kids with the feeling they had from the experience."
Richfield High School Principal Latanya Daniels admitted that students should never have their lunches taken away. She added that the school is working to put in place a different policy to ensure that every child receives a hot meal in the cafeteria.
"One of the things we can do is model failure with grace. We absolutely failed in this situation and our team is working to try and rectify mistakes we made," Daniels said.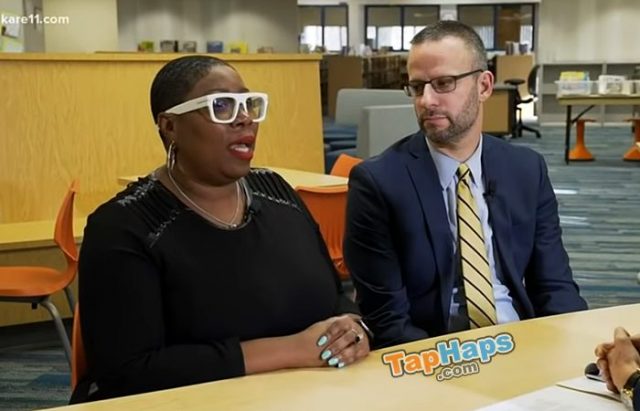 Superintendent Unowsky announced that students will no longer be humiliated in front of their peers for having an unpaid balance. He says that, if a student is in line with lunch on their tray, they will be allowed to keep it no matter what. Instead of making their debt known, students will be given an electronic notice or, if needed, they will be approached by a social worker to discuss further options.
"We deeply regret our actions today and the embarrassment that it caused several of our students," the school wrote in an apology on Facebook. "We have met with some of the students involved and apologized to them. High school administration will also be meeting with student government this week to talk about the situation and listen to what students have to say."
Students will now be privately notified before they get into the lunch line. However, they will still be able to decide if they want lunch from the cafeteria whether they can pay or not.
In an effort to remedy the situation, Richfield has announced that it will likely cover the $20,000 lunch debt at the end of the school year. Nearly 65 percent of the district's student body is already on free lunch.
While most agree that students should never be forced to go without a hot lunch, the solution remains to be seen. After all, there is no such thing as a free lunch, and the school district and its taxpayers know this well.