A Connecticut man went to the local flea market to shop, but his day took a horrible turn after what he discovered on the table of one of the vendors, leading him to call the police as soon as he saw it.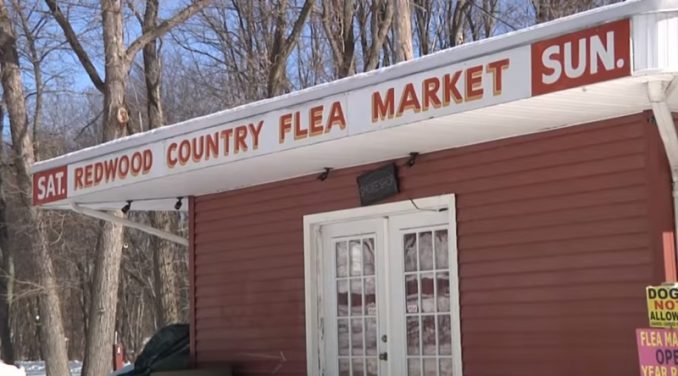 In Wallingford, Connecticut, police were called to Redwood Country Flea Market after a shopper was alarmed by some of the items being sold. The unidentified man was deeply offended after seeing Nazi and Confederate memorabilia on a vendor's table, and he called the police to have the seller arrested, according to WTNH.
The responding officer told the complainant, who is Jewish, that there was nothing that the police could do because the merchandise was being sold on private property. It's completely legal to sell such merchandise at a flea market, so the police didn't make any arrests.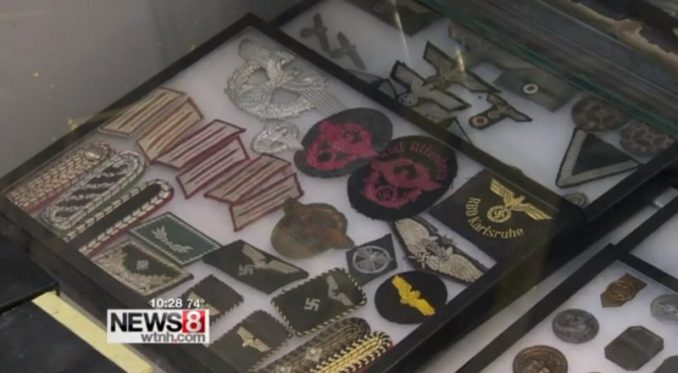 "There was a table set up with this material," Chief William Wright said. "It's not criminally illegal, but obviously, it offended this person. It causes some people a sense of being uncomfortable. Certainly, the owner could preclude this merchandise."
The complainant, who feared possible backlash and asked to remain anonymous, said there were German helmets with swastikas, images of Hitler, and many Confederate items among the merchandise at Redwood Country Flea Market. "I was shaking and almost vomiting," he told The Record-Journal. "I had to run. My grandmother had numbers," he said, referring to the Nazi practice of tattooing numbers on prisoners.
The Jewish man also contacted Mayor William W. Dickinson Jr., who asked Chief Wright to determine if any laws were broken. "I had to check with the chief over what is actionable and what isn't," Mr. Dickinson said. "Unless something violates state or federal law, there's no jurisdiction for government to do anything. We had to ask, is it something controlled by law?"
Ken Dubar, who owns and manages Redwood Country Flea Market, emphasized that police found no evidence of any crime. He disputed the complainant's account of how much anti-semitic and Confederate merchandise is at the weekend venue. "There may be some of those items, some collectibles and some might be counterfeit," he said.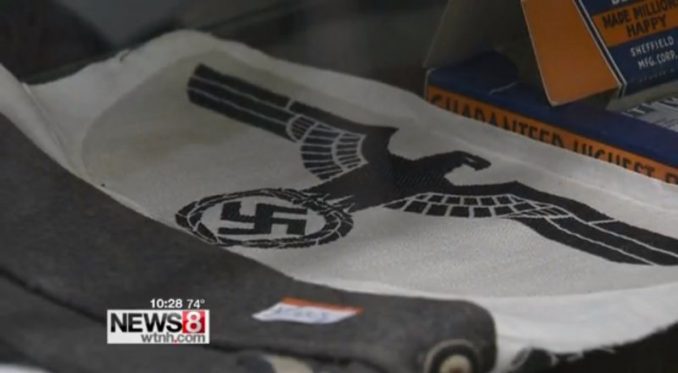 Joshua Sayles, who is the assistant regional director of the Anti-Defamation League in Connecticut, said that selling Confederate and Nazi memorabilia isn't a moral issue if the merchandise consists of authentic war pieces that are purchased by a serious collector. But, all too often, they are cheap replicas and used as hate symbols.
"It's not the first time I've heard of this," Sayles said. "It's unfortunate that under the law people have the right to sell these things, but it doesn't mean they should sell these things. It's not a crime, but I would call it hate."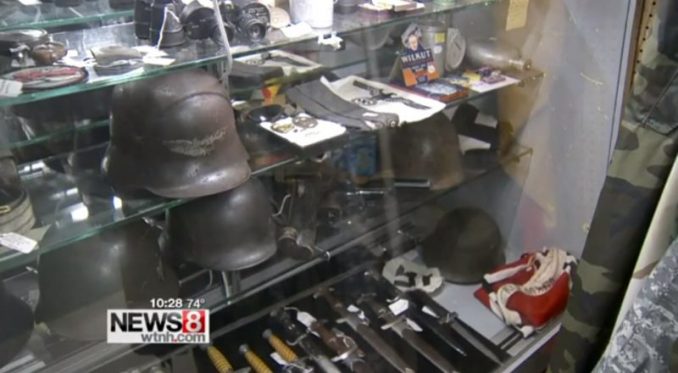 Jason Teal, president of the Meriden-Wallingford NAACP, said he was not familiar with the flea market and had not heard any complaints about the merchandise being sold there. "It's difficult because it's on private property, and it's considered free speech," Teal said.
Although it should be easy for most people to be sympathetic to what a Jewish person may feel when seeing Nazi memorabilia, calling the police to report a noncrime is the wrong way to react. This is America; you can buy and sell whatever you care to. You can also choose what not to by… and simply walk away.