A popular social media fitness personality tragically passed away in a strange accident involving a whipped cream canister.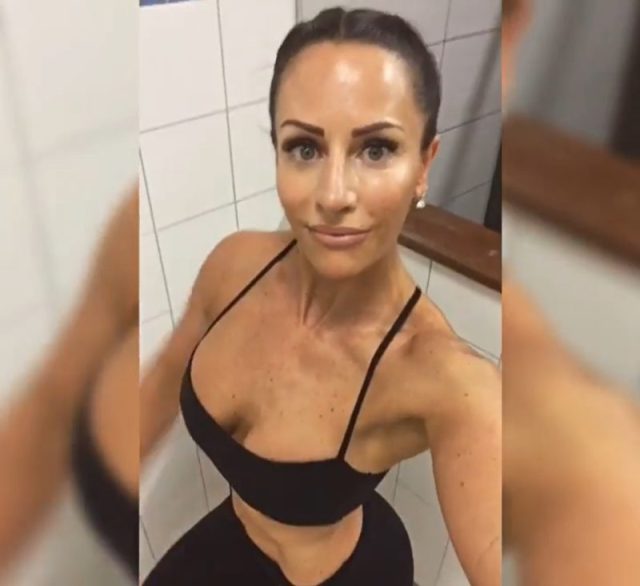 Rebecca Burger, a French Instagram fitness model, expressed thankfulness for her "beautiful" life and triumphs just days before her unexpected death while looking forward to the future. "A beautiful day comes to an end," she wrote in French. "Lots of travel plans coming up and new projects."
"Sometimes I take a moment to reflect on everything I've already accomplished and what I'm about to live," she added. "That's when I tell myself that life is beautiful. We don't have a credit on time so let's enjoy it to the fullest."
Rebecca had no idea that she would be the victim of a freak accident and just have hours to live when she wrote those remarks to her Instagram account. The French fitness model was just starting out on social media. The 33-year-old had thousands of followers on Instagram and Facebook, where she shared images and fitness, lifestyle, travel, and cuisine suggestions.
Tragically, her family informed her Instagram followers that Rebecca had died. CNN reported Rebecca's fans flooded her social media accounts with messages of disbelief and mourning. According to her family's cautionary Instagram post, a pressurized whipped cream dispenser exploded, striking the 33-year-old in the thorax and putting her into cardiac arrest.
"This is an example of the whipped cream siphon that exploded and hit Rebecca's thorax, leading to her death," her family wrote under a photo of a metal device. "To be clear: The dispenser that led to her death was sealed. Do not use this type of utensil! Tens of thousands of defective devices are still out there."
Women's Best, a fitness company that often partnered with the model, posted a heartfelt tribute to the French influencer. "We are sad to have to announce the loss of this wonderful soul," they wrote. "Rebecca was a great athlete and a kind and generous person with whom to work," Women's Best added. "Pray for her to rest in peace and for her family to remain strong. We will always be proud of you Rebecca."
According to NBC, Rebecca Burger was also known to compete in international fitness competitions. She finished eighth in the Arnold Classic in Columbus, Ohio, just before her death.
Burger's heart stopped during the accident, according to regional newspaper L'Alsace, and she was temporarily revived by paramedics before dying at a hospital. According to reports, Ard'time, the producer of the whipped cream dispenser, stated that the product has not been on the market since 2013. "Unfortunately, there are still lots of siphons of all brands that remain potentially dangerous as time passes," the company said.
Although it sounds incomprehensible, serious injury due to whipped cream dispensers is not unheard of in France. Consumer magazine 60 Million Consumers reported that the victim was hit violently in the chest by the exploding canister and said that led to a heart attack. The magazine said it had been warning for years of such risks after dozens of incidents, but this was apparently the first death reported.
The French consumer group also says such pressurized devices have led to serious injuries, including the loss of an eye in one case and chest fractures in another. Unfortunately, only days after the death of Rebecca Burger, a French mother was severely injured by an exploding whipped cream canister. Heidi Dumotier, from the town of Trémery, was making pastries for her four-year-old daughter's birthday when the device exploded in her hands when she shook it. She said, "It was terrible, the lid is gone and the bottle is lodged in the ceiling. The hole is 15 cm wide."