When an elderly woman was watching television one evening, a home intruder appeared and pointed a gun at her head. As the grandmother's adrenaline kicked in, she went "Dirty Harry" on the criminal.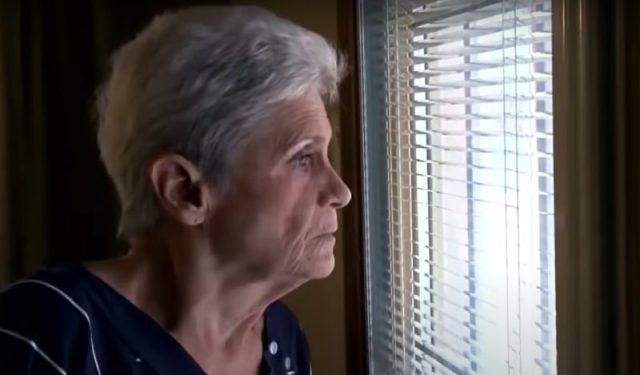 The adage "Don't mess with Texas" perfectly describes one granny from the Lone Star State. At first glance, Rebbie Roberson might appear to be a sweet Bowie County grandmother. However, the Texas granny wouldn't cower to criminals even if they placed a pistol to her head, as one home invader discovered the hard way.
Roberson told reporters that she watches TV in her green recliner every night inside her Texarkana home and that she always has her trusty .38 caliber pistol next to her. A man wearing a mask and gloves broke into her home one evening while she was seated in her recliner. CNN reported. "When I started to get up, he was in here on me with a gun facing me right to my face," Roberson recalled.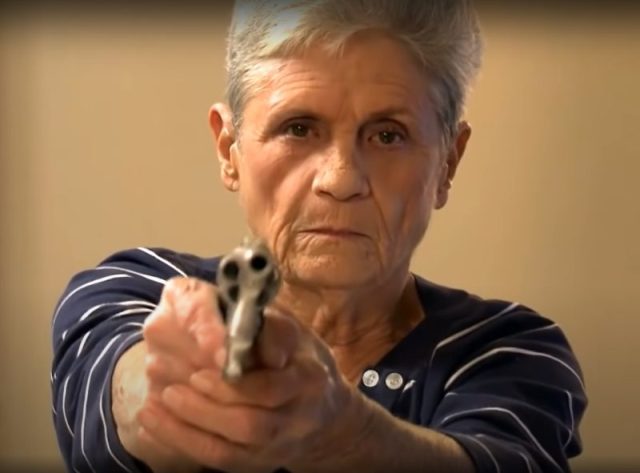 However, little did the intruder know, Roberson had a weapon to defend herself and even the odds. What she did next took the criminal by surprise. "So I had to walk right out in front of him," Roberson said, as she recalled the harrowing encounter. "I didn't know if he was going to kill me or what."
Roberson continued, "So, I reached over there (a nearby table) and grabbed this gun. And when I swerved around, I pointed it at him and he ran." As the intruder fled outside, Roberson pursued, firing her 38-caliber handgun at the fleeing man, leaving multiple bullet holes in the walls of her home.
"I tried to kill him," Roberson exclaimed. "Anybody break in on me, I'm going to kill them. He's going to kill me or I'm going to kill him. I'm not sure I didn't hit him. I don't know yet. I sure tried, I sure was hoping," she admitted. "That was the scare of my life."
Sheriff's investigators said they have no problem with the actions taken by this pistol-packing granny. "Every citizen, according to the Texas penal code, has the right to defend themselves and their family," Bowie County Sheriff's Office Chief Deputy Jeff Neal said. While at home, Roberson said, she always keeps her gun close. However, the tough-as-nails granny said this was the first and, hopefully, last time she will ever have to use it.
Rebbie Roberson wasn't the only granny who turned the tables on home invaders. Another pistol-packing grandmother who resides in Oakland, California refused to become the victim of criminals who broke into her home. When two armed attackers stormed into the residence, the elderly woman, who wishes to remain anonymous, was the only one home.
According to authorities, the 75-year-old grandmother pulled out her.357 Magnum from her nightstand and fired one round at the suspects. The suspects returned fire at the grandmother. Fortunately, the brave granny was not injured during the shooting. "It's absolutely unbelievable what she was able to do," the woman's daughter said. "It's amazing. She is a Superwoman. We're all just lauding her and just amazed at her wherewithal."
Neighbors said the Oakland granny did the right thing. "This woman is a hero. She kept her wits about her," said neighbor Dave Lederer. Calvin Walker also praised the granny, saying, "She had the presence of mind to reach into her nightstand and get a weapon. And she had it under her covers, and when she saw an opening, she fired a shot."
Her daughter said this should serve as a warning. "I believe that this is a message also for the criminals, that people in Oakland, we're tired of the lawlessness. People are standing up. People are fighting back," she said. Neighbor Lynn Baranco agreed, saying, "They're really — they're playing with their lives because all these people out here are armed."