After burglars broke into a gun shop, intending to rob the store, a shootout erupted between the suspects and a 79-year-old Army veteran. The firefight ended with one dead after one fatal mistake was made.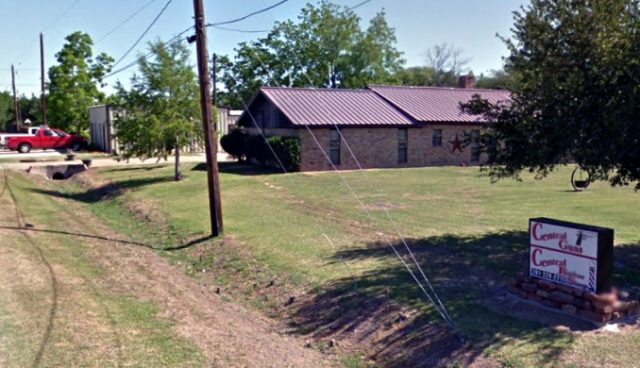 Raymond Balcerowicz, a 79-year-old Army veteran who owns and runs both Central Guns and Central Barber Shop in Crosby, Texas, was jarred awake at 4:30 am on a Tuesday morning by a loud noise at his gun shop, which was on the same property as his residence, according to NBC News. Balcerowicz went to investigate and found a trio of burglars had ripped the doors off of his shop, using a car and chains.
Sadly, this wasn't a first. Just two months prior, crooks had broken into Balcerowicz's business on Kennings Road, which he had owned for over 40 years. This time, however, things would end much differently than they had before. In fact, one person would not make it out alive as a shootout erupted between the gun store owner and the burglar suspects.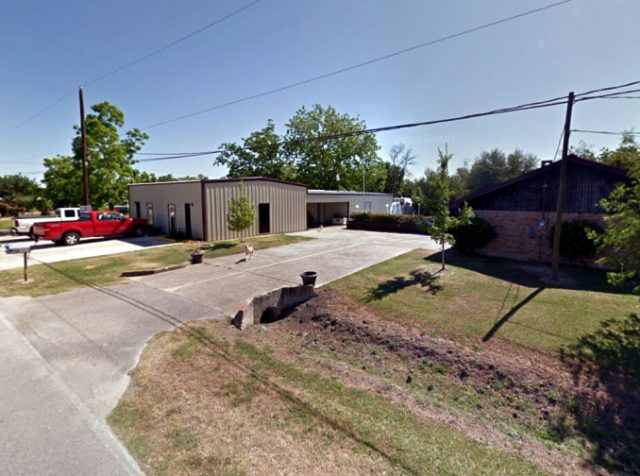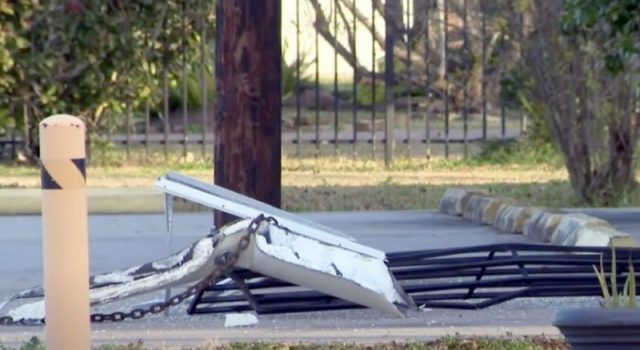 "As soon as he heard the commotion, most likely from the door being pulled, is when he came out, so he encountered them pretty quickly," Harris County Sheriff Ed Gonzalez told reporters. When the suspects spotted Balcerowicz, they shot at him but missed. Thankfully, he was armed and prepared to teach the burglars a thing or two — mainly that his aim was better than theirs.
Using a tree as cover, Raymond Balcerowicz returned fire with a .25-caliber handgun, and unlike the criminals, he did not miss. Instead, he hit one of them, according to Fox 26 News. The suspects fled, leaving a trail of blood, CHRON reported. Several minutes later, a 20-year-old man with gunshot wounds  — later determined to be one of the burglars — was found outside a car on a roadside in Baytown, about 10 miles away, officials said.
CPR was performed but to no avail. The suspect — who was later identified as 23-year-old Jose Flores —  was pronounced dead at the scene. Next to the man's body were several stolen guns. "A couple [of] pistols, believed to be taken during the burglary are recovered near the deceased male," Sheriff Gonzalez tweeted.
According to the sheriff, two other men were arrested and the "vehicle they were in appears the be one of the vehicles used in the commission of the burglary." Angel Cardenas, a 17-year-old Baytown teenager who police say took part in the robbery at the Crosby gun shop, was charged with felony murder after his accomplice died from gunshot wounds arising from the incident, CHRON reported.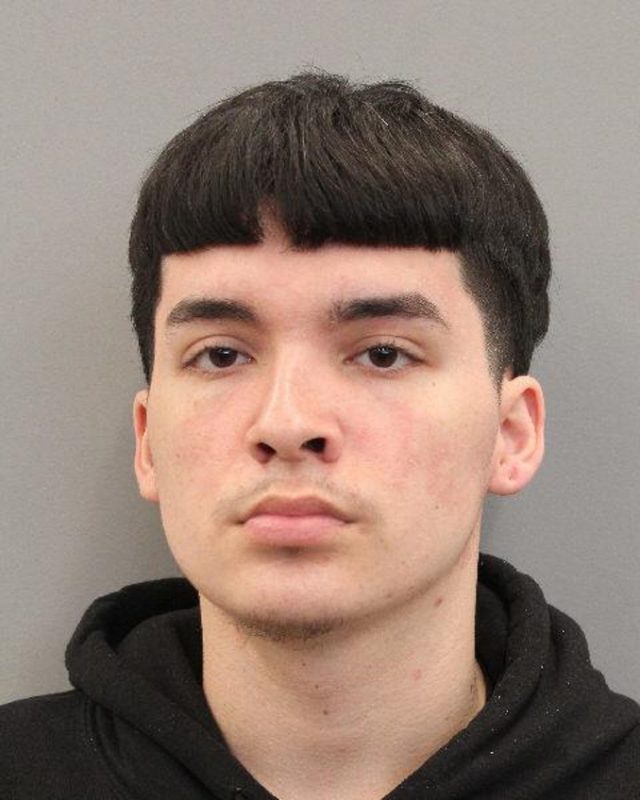 According to a criminal complaint filed against Cardenas, Flores was struck by gunfire from two types of firearms, one of which was fired by an accomplice. Medical examiners said the bullets recovered from Flores were from .25-caliber and 9mm handguns — the latter belonging to his accomplices.
Cardenas, who was being held criminally responsible for the death, was also charged with tampering with and fabricating evidence in the case after three weapons — two 9mm-caliber and one .40-caliber weapon — were found in a burned woodpile. Two of the guns had serial numbers matching guns stolen from the Crosby business. He was ordered held in Harris County Jail with combined bail set at $225,000.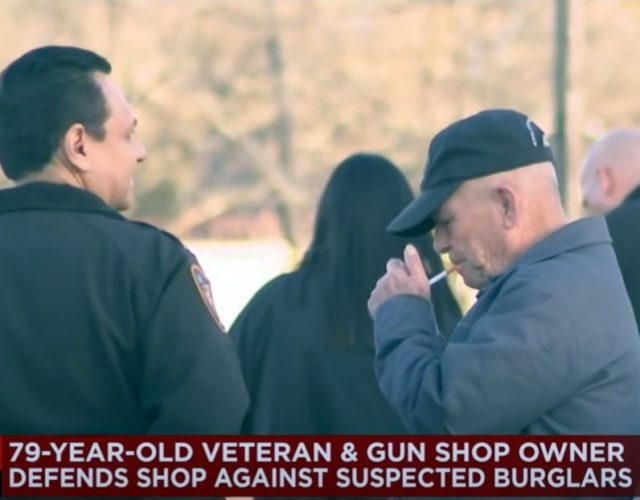 As for Raymond Balcerowicz, Sheriff Gonzalez said it best: "A lot of shots were fired. He's very lucky he's alive." Indeed, it's a miracle he's alive, but I don't think luck deserves the credit. The Second Amendment, allowing this man to defend himself and his property, does. Sadly, he now has to live with the fact that he was forced to take another man's life, but as Balcerowicz's friend Bill Newcomb pointed out, he wasn't really given a choice.
"What else you going to do?" Newcomb asked. "They keep coming back and breaking in." This time, at least one of them will not, and the 79-year-old Army veteran made sure of it. Let this be a lesson to other would-be burglars. The last guy you really want to take on in a gunfight is a military veteran who owns a gun store. Like Flores, criminals are likely to learn really fast that the "old guy" can outshoot you and shouldn't be underestimated — not realizing that very real possibility was a fatal mistake for Flores.