While children were going inside from recess at an elementary school, a strange man forced his way into the building and ran toward the students. However, his plan was quickly thwarted when three female teachers took action.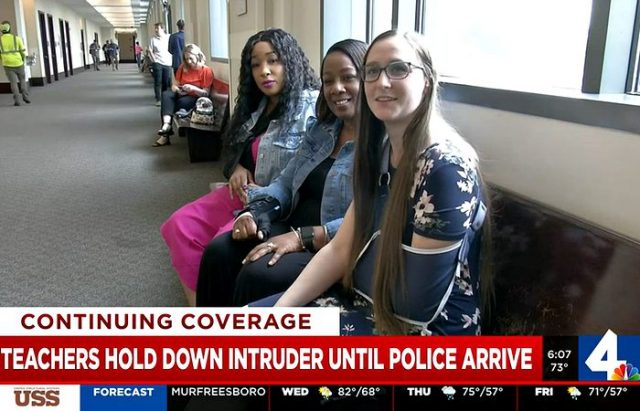 Kindergarten teacher Rachel Davis became concerned when her students were heading inside from the playground at Inglewood Elementary School in Nashville and she noticed a strange man hanging around outside the fence, she told WSMV. Her intuition proved true when the door to the building opened to let the children inside.
"I was trying to explain to him, 'Sir, you cannot come in this door. This is not the front door. You're not allowed in this building.' And eventually, he wanted to get in so bad that he was lunging towards the kids," Davis said, adding that she tried to block him from getting inside while she was yelling for help. "We struggled for a while, and he made it inside the building."
As soon as he saw the door open, the man hopped the 4-foot chainlink fence and sprinted toward it, Davis told WKRN. Fearing for her students, the teacher attempted to block his entry with her body. It was then that another educator heard her screams.
"I just heard Mrs. Davis say 'he's trying to get into the building, he's trying to get into the building.' So, immediately, I'm like you're not getting into this building, like to the top of my lungs yelling, 'You are not getting into this building,'" remembered Katrina Thomas, the security officer at the elementary school.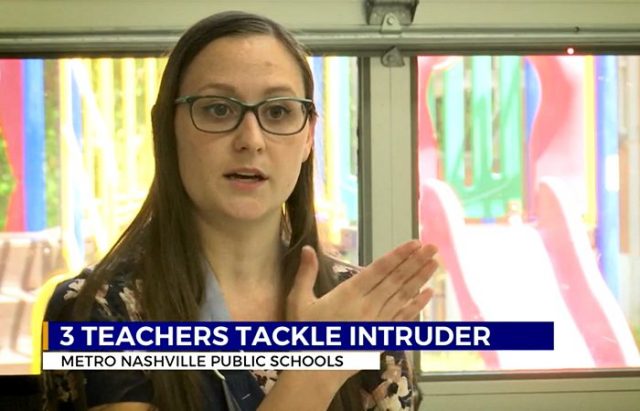 Thomas immediately ran to help, telling the children to run for their lives. A third educator, bookkeeper Shay Patton, heard the commotion and saw Davis tackle the man as Thomas tried to hold him back.
"And then Miss Davis — she jumped right on his neck from behind and she fell into that corner," said Patton.
Together, the three women fought the intruder, who was later identified as 33-year-old Onreka Gray. The suspect has a lengthy criminal history, including convictions for criminal trespass, aggravated burglary, assault of a police officer, and aggravated assault with a deadly weapon.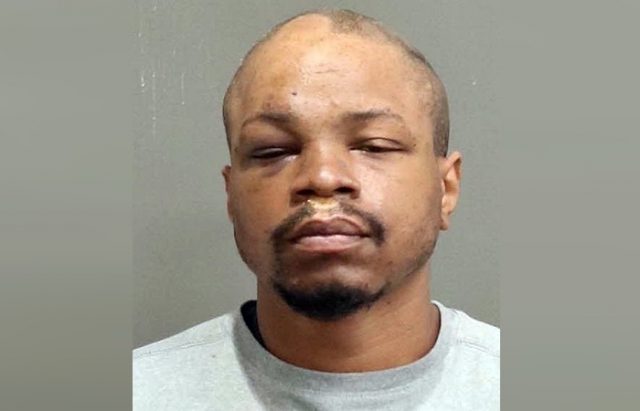 Together, the teachers managed to take down Gray, placing him in a hold until the police arrived. Still, the man desperately tried to get free.
"But he was just wild," said Thomas. "You know he was just over the top, fighting, scuffling, trying to get away."
Later, the women contemplated the incident. Although they had successfully restrained the man, they wondered what might have happened if he had a weapon.
"We didn't even think did he have a gun or a knife?" said Patton. "That's what we were afraid of him, him getting to some of these kids, some of our staff. You know we didn't want that."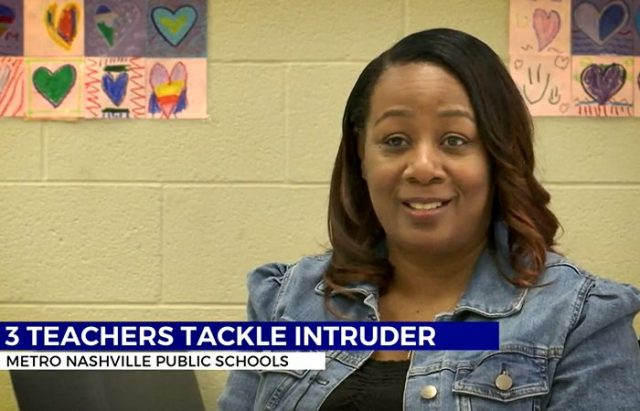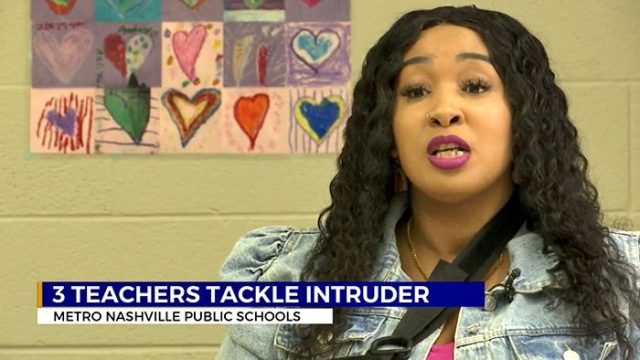 The women have been hailed as heroes for risking their lives to keep their students safe. Fortunately, the man didn't make it down the hall after forcing his way into the building. The teachers made sure of that.
"I think in situations like that I mean you just don't think about putting your life on the line," said Thomas. "You just step in and do what you need to do."
While the Metro Nashville Public School District said they planned to build a new fence, this doesn't solve the problem. If someone made it into the building, the teachers and children are at the mercy of the intruder.
Thomas explained, "Imagining what could have happened. Just imagining what could have happened if it wasn't for Mrs. Davis, me and Shay. Just imagining."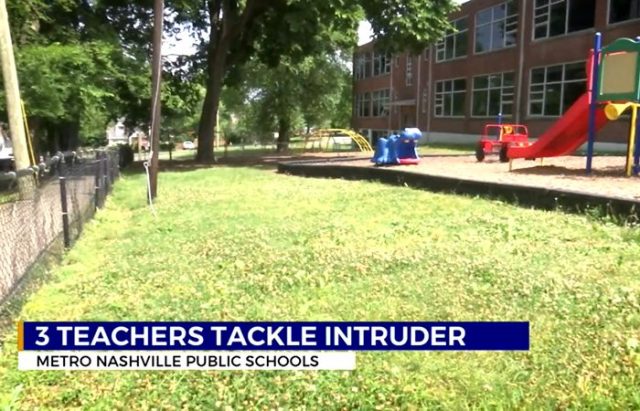 Teachers shouldn't have to engage in hand-to-hand combat with dangerous criminals in order to protect students. The security at this school and many across the country doesn't match the value of the precious cargo they contain.
There should be more than just a taller fence around our children's schools. Our taxes should be going toward armed security at every school building in the nation instead of lining the pockets of elected officials promising to make changes but failing to deliver.