The mother of a four-month-old baby got a huge surprise when a police officer made an unannounced visit to her home. She assumed that she was in big trouble because of what the officer caught her doing. However, his intentions became clear when she heard a loud noise, prompting the mother to snap a few photos while his back was turned.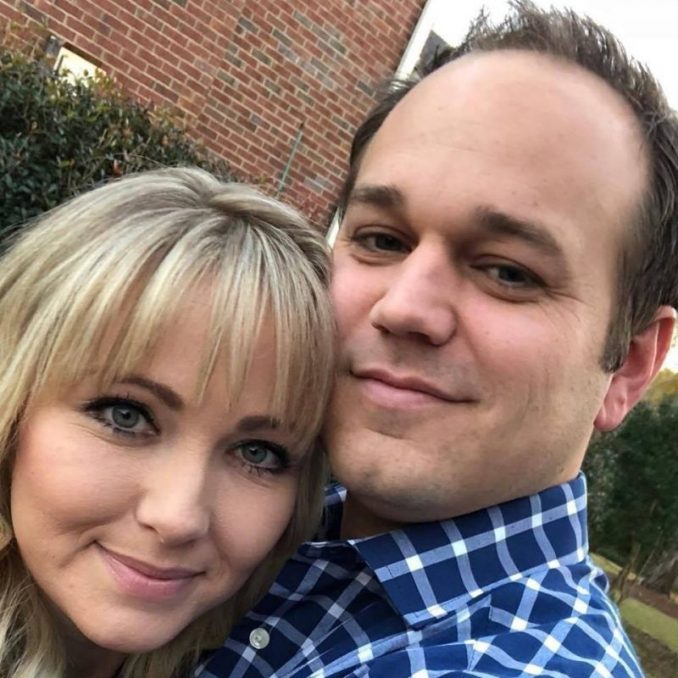 Rachael Brindley was trying to do it all. The stay-at-home mother was juggling caring for her baby and performing yard work at her home in Harvest, Alabama. Knowing that she couldn't leave her newborn unattended, she securely strapped her baby to her chest with a Boba Baby Wrap and started mowing the lawn.
Rachael and her family had just returned from vacation, and her husband Ryan was quickly pulled into a work project. "He works hard so I can be a stay at home mom, and I actually enjoy mowing," she said. "I'm not one to just sit around."
About halfway through mowing the lawn, a Madison County Sheriff's deputy stopped in front of her home, got out of his vehicle, and approached her. The young mom assumed she was about to be reprimanded for wearing her baby while mowing. Instead, she got a huge surprise. The officer noticed that the young mother had her hands full. Without hesitation, he offered to finish mowing the yard for her, highlighting the "serve" in "serve and protect."
"Y'all I thought I was about to get in trouble or something for baby wearing while mowing," the surprised young mom said in her original Facebook post. "But this sweet deputy stopped and insisted on mowing my yard for me!"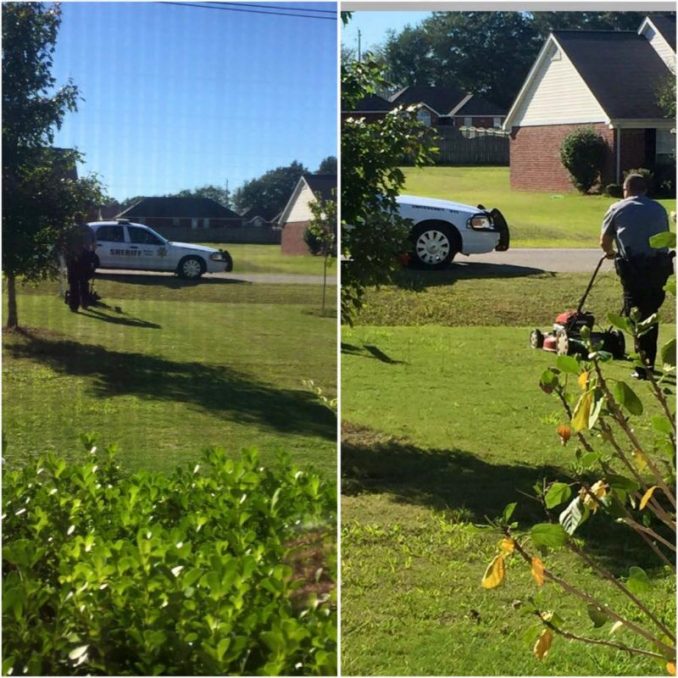 Rachael was nearly in tears and very thankful. Although the officer doesn't want any praise and wishes to remain anonymous, Rachael and Ryan are beyond touched by the service of the kind officer. Of course, she also managed to snap a few photos of the officer as he was walking away from the home — one of the many times while going back and forth, mowing the lawn.
Ryan says his wife tried to turn down the deputy's offer, but he insisted. "I can't express enough of my gratitude for this man-in-blue. It's small in nature, but was a huge help to my wife today," Ryan said. "I'm sure, from what we gather from people who know him, this is just an everyday thing for him. He basically does something like this every day," Ryan concluded.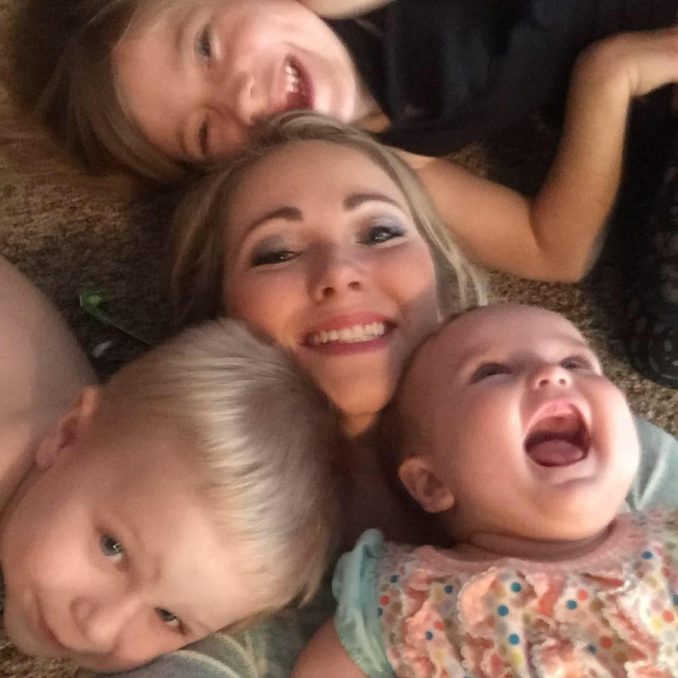 The Madison County Sheriff's Office has since confirmed that the man in the image is one of their officers. They posted the image on Twitter with the description reading, "MCSO Deputy helping a new Mom with a baby by mowing her lawn. Well beyond the call of duty — she was very thankful."
Sometimes we all need a helping hand in our daily lives. It's great to see that when Rachael's hour of need came around, there was a complete stranger willing to step in and help. The Brindleys hope this good deed will make people see law enforcement in a positive light. With all of the negative headlines surrounding police officers these days, it's so wonderful to read about the normally unknown acts of kindness.