During a live performance, Pink called a veteran onstage for a duet. The crowd had no idea who he was. When they found out, they went wild.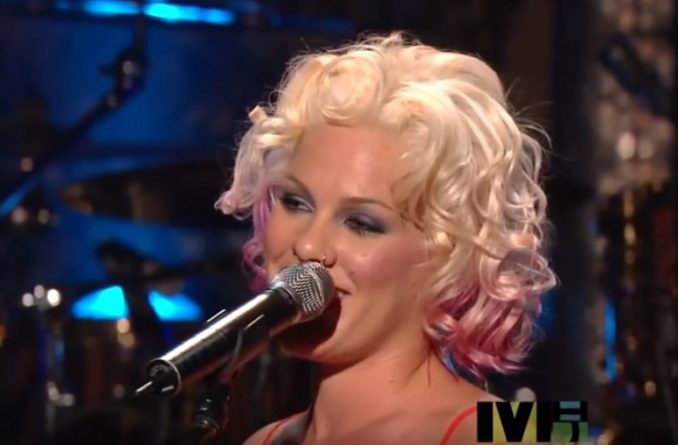 Pink, the American singer, songwriter, dancer, and actress originally born Alecia Beth Moore on September 8, 1979, began her solo career when LaFace Records saw her potential and offered her a recording contract, according to Wikipedia. Her debut studio album "Can't Take Me Home" was released in 2000 and became certified double-platinum in the United States, spawning two Billboard Hot 100 top-ten songs: "There You Go" and "Most Girls."
And, she hasn't slowed down since. Pink is one of today's hottest singers, having become a household name, selling millions of albums around the world. She's incredibly talented, both in her recorded work and live performances. She never disappoints her audiences, and even hits them with the occasional surprise that they will never forget.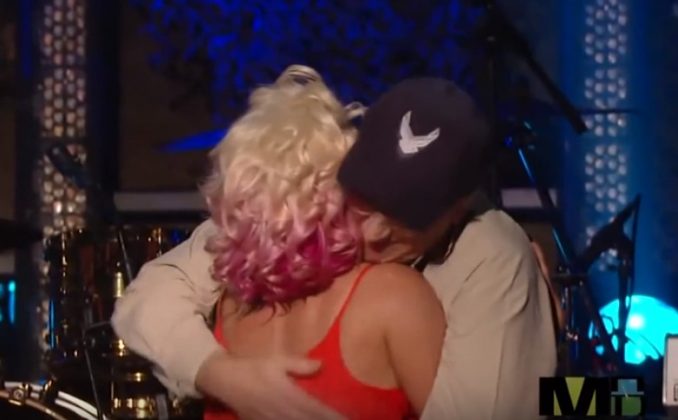 Such was the case for a crowd in New York, where Pink announced she had invited a special guest to perform a duet onstage with her. The mystery person was a Vietnam veteran, she eventually revealed, and the pair would be singing the perfect song.
But, this man was so much more than a service member to Pink — he was her dad and he had written the song they would be performing. "My dad was my first rockstar," Pink told the audience. "I am who I am … because of him." Explaining that her dad wrote, "I Have Seen The Rain," while in Vietnam, she added that the song was a soldier's cry.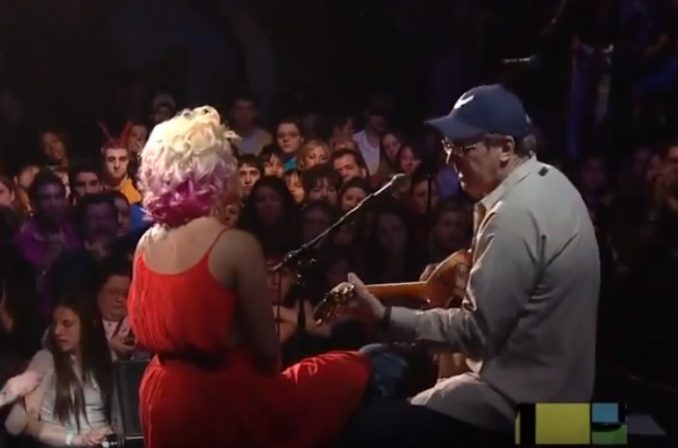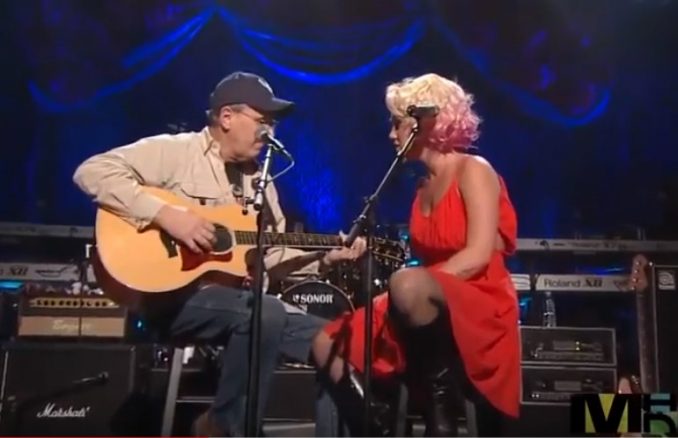 "The first time my dad's ever performed in front of a group is gonna be right now," Pink lovingly said on this very special evening as her father, Jim Moore, took the stage to perform his song in front of a group for the first time ever with his daughter.
The shocking news, of course, sent the crowd wild as they realized they were watching history in the making. The spell-binding duet, featuring a proud Jim and an emotional Pink, has continued to captivate fans ever since — and it's easy to see why.
As a soldier overseas decades prior, Jim Moore could never have imagined that, in the distant future, the song he was writing would one day be featured as a hidden track on one of his daughter's albums. Then, for her to bring him onstage to perform with her must have been the best gift a father could receive, creating a memory he'll forever treasure.
Their breathtaking performance made it clear that talent runs in the family. Harmonizing beautifully, the father-daughter duo treated the crowd to an amazing performance of the truly touching lyrics the veteran had written while serving his country in Vietnam: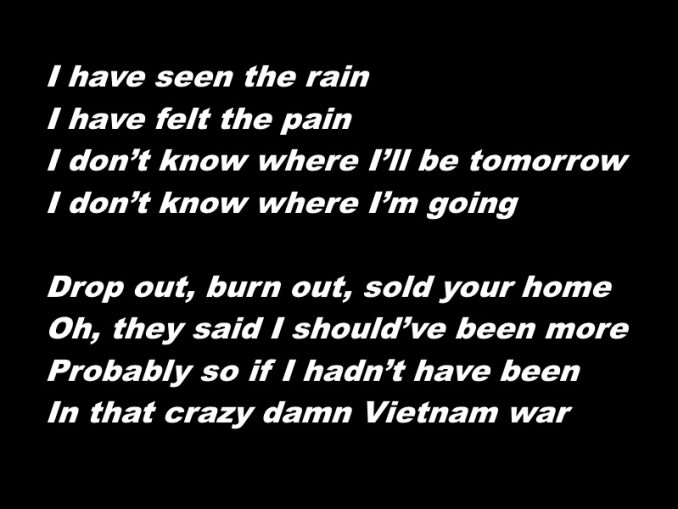 It's no surprise Pink chose to honor her father since she credits him for her success, love of music, and being her hero. "He has been my person all of my life. He has fought monsters in my closet, and monsters that posed as principals in school buildings, you name it," she once wrote in a loving tribute to her dad, according to People Magazine.
"He has taken on the world for and with me, no questions asked. He made me feel important. He made me think I was worth loving. He taught me how to do it all myself. And when no one else was there, he told me to love myself," she added. But, even though he taught her to "do it all" herself, he was always ready to be in her corner when she needed him.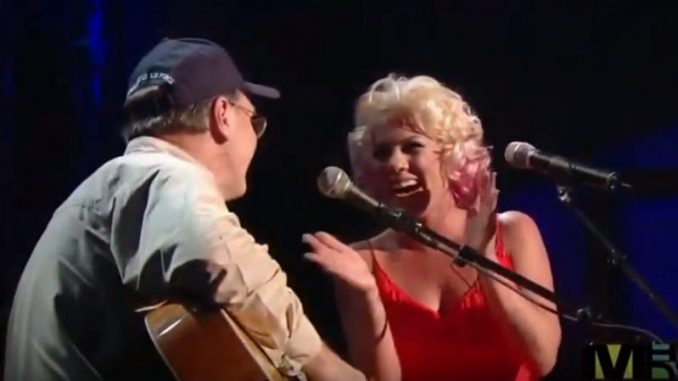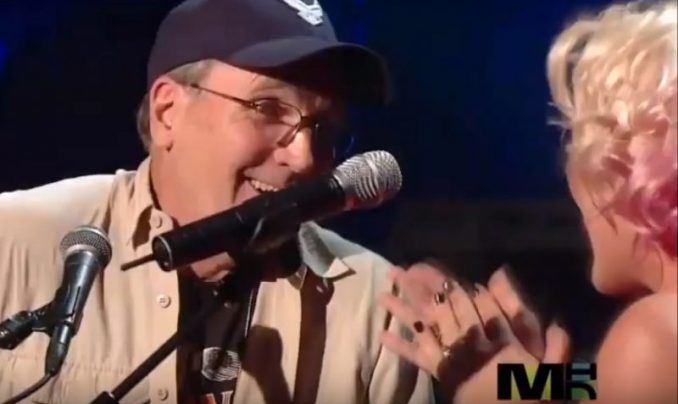 Pink remembered one difficult night, where she found herself crying in a hotel room alone. "I called my dad. He came right away. He jumped on a train, no questions asked, and was in my room three hours later," she said, recalling how she's always been able to count on her father whenever the going got tough. "I thank my stars for this man, that he was strong enough not only to fight his own monsters but mine too, and now my kids. I love you daddy sir."
It's not surprising to learn that the man who bravely fought monsters for his daughter, also fought for his country. A devoted soldier turned devoted father. What a perfect example of what a man should be. So, in honor of Vietnam veteran Jim Moore, we share his story, thanking him for the wonderful daughter he raised and his service to our nation. Job well done, sir.