Police Chief Phillip Dupuis arrived on time for his doctor's appointment and proceeded to check in. That's when he was forced to leave, and the law enforcement officer couldn't believe this would ever happen in Texas. The police chief went public and made the doctor regret it.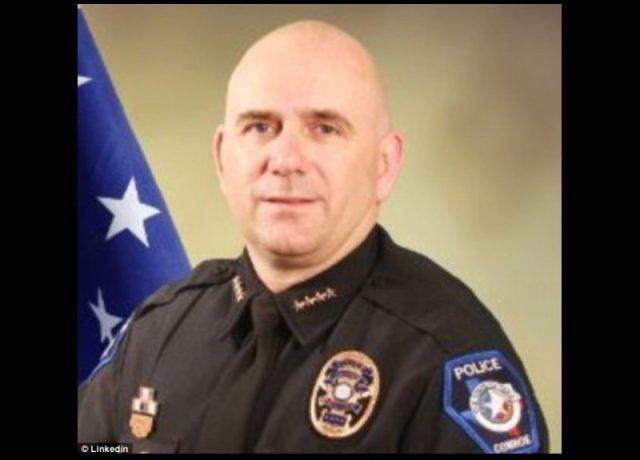 Police Chief Philip Dupuis was visiting his ear, nose, and throat specialist for a routine visit and had traveled to the appointment straight from work, which meant he was wearing his full dress officer's uniform. Being the Chief of Police in Conroe, Texas didn't afford him much downtime, hence the reason he didn't change before his appointment.
Chief Dupuis thought nothing of arriving at the ENT office while in uniform. Many law enforcement officers patronize eating establishments, run errands, or go to the doctor or dentist during assigned breaks or immediately after their shift. If in uniform, they are required to have their firearms on them at all times in case of an emergency, and this was the exact situation when the police chief showed up at his appointment.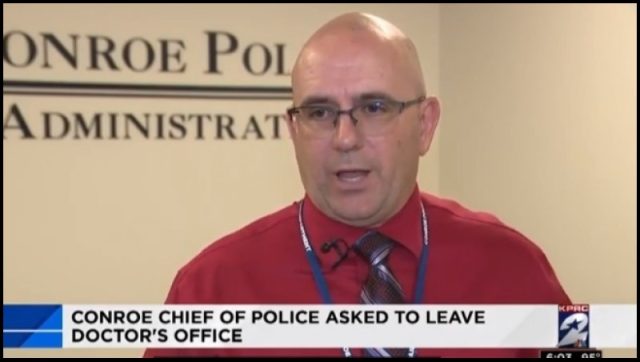 After the police chief checked in by presenting his insurance card and ID, the doctor's office clerk asked him to leave his duty weapon in his car or leave the office in front of all in a waiting room. According to The Courier, "Dupuis said she asked him to take his gun out to his car. The 35-year law enforcement veteran, who never has had an accidental discharge, refused to disarm himself, reiterating that he is a police officer."
That's when he was told to leave, Dupuis said. "It's just bad," the lawman told The Courier. "My badge is clearly displayed. I have my lanyard on with 'police' on my ID card hanging around my neck. I had handcuffs. The lobby was full of people, and they asked me to leave because of who I am."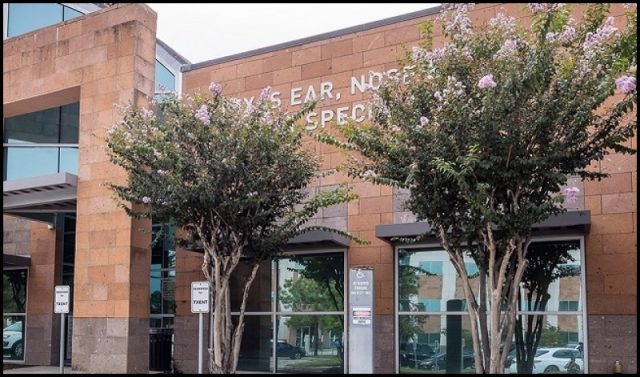 Under Texas law, as a licensed police officer, Dupuis can legally open carry anywhere in the state. "I didn't think twice about it because I can and do carry everywhere," Dupuis said. "I carry to protect myself and I carry to protect my family and the public." He further explained his thinking. "I'm not gonna sit in an office without my gun when I have on everything else, with workplace violence and everything else going on in this society, I want to be armed and be able to react if I need to," the veteran officer told The Montgomery County Police Reporter.
As the local media began reporting on the incident, Chief Dupuis took his fight to social media. "I will be looking for a new ENT, just asked to leave Dr. Burkes's office because I am wearing my gun, badge, and ID," Conroe Police Chief Philip Dupuis posted to Facebook. "I have never been so embarrassed (pissed) in my 35 years of law enforcement. Texas Ear, Nose & Throat Specialists."

"Officers should not be required to disarm or change out of their uniform while seeing their doctors or other professionals," Dupuis declared. "Of course, it is the right of every private business to serve who they wish, just as it is my right to not patronize any business that has such a policy or treats first responders this way."
Immediately, the chief's post went viral in the community, and the overall reaction was outrage toward the ENT doctor and his staff. "Based on your loud and clear support of local police and repudiation of this type of political correctness run amok, I think Texas, Ear Nose, and Throat Specialists has heard the passionate voice of Montgomery County," Chief Dupuis wrote on Facebook. "I hope they respond appropriately and make a very public and clear statement that officers will not be treated this way in the future."
That's all it took for the ENT specialist to issue a statement. "We have personally apologized to Chief Dupuis for any inconvenience or embarrassment he experienced," it read. "Our company values law enforcement officers and first responders for their selfless service and will serve them and our communities with the utmost respect. Texas Ear, Nose & Throat Specialists will continue to treat armed law enforcement officers…We will make every effort to ensure this does not happen again in any of our locations."
According to Breitbart, Chief Dupuis said he was overwhelmed by the supportive response to his Facebook post. "The unexpected overflow of support I have received over the last few days after the incident… has been overwhelming," Dupuis wrote.  "While what happened was unfortunate, your words of encouragement and support for law enforcement confirms my belief that Conroe and Montgomery County continue to be communities that support and love their first responders."