When a FedEx driver was shot and robbed during a routine delivery, he returned fire with his own weapon. He was left with a gunshot wound to the stomach, but the suspect who shot him was dead.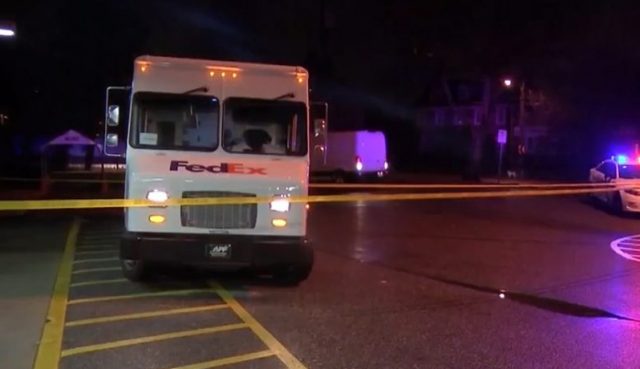 An unnamed 32-year-old Philadelphia FedEx driver had just dropped off a package at a home in Northeast Philadelphia on a Tuesday night when things took a terrifying turn. Shortly after 7 p.m., the FedEx driver, who was making a routine residential delivery in the city's Lawndale neighborhood, was approached by an armed gunman, who stole items from his FedEx truck and reportedly took his wallet and keys.
The suspect then opened fire, shooting the driver in the abdomen, NBC 10 Philadelphia reported. The gunman likely wasn't anticipating that the FedEx driver would also be armed, but the robbery suspect soon learned the hard way that the driver was prepared to defend himself. The attempted robbery quickly turned into a shoot out as the victim drew his own weapon and turned the tables.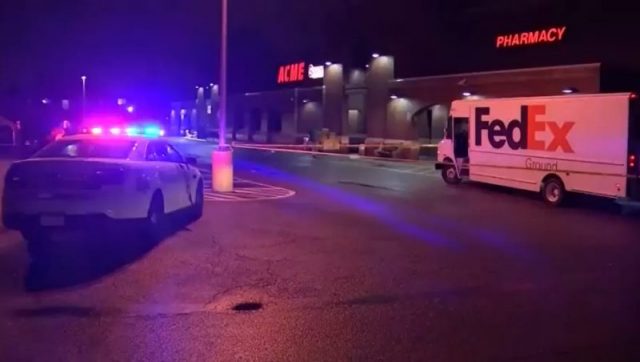 After being confronted by a gunman and getting shot in the abdomen, the FedEx driver returned fire, hitting the suspect several times. Despite his injuries, the robbery victim was able to get into his truck and drive himself away from the scene. Meanwhile, the injured robber managed to escape with several stolen items.
As police received calls about shots fired in the area, the victim entered a nearby parking lot in his FedEx truck, where he was found by police and able to report what had happened. "He was able to tell police that he was making a delivery on the 600 block of Unruh and right when he got done making that delivery, he was approached by at least one male and he was robbed at point of gun," Philadelphia Police Chief Inspector Scott Small explained, according to CBS Philly.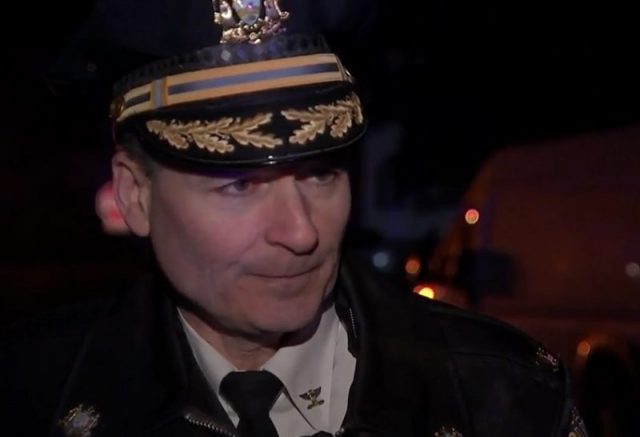 "Initially, we did not know whether the perpetrator was struck by gunfire," Small added, but they soon found out. Minutes after the Philadelphia FedEx driver told police what had happened, cops were called to the 1400 block of Creston Street, where they found the 27-year-old suspect in critical condition. He was reportedly located in a driveway with multiple gunshot wounds to his chest, back, and torso.
Near where the suspect was found, investigators also located a vehicle, containing some of the items that were stolen from the FedEx truck. In addition, police discovered blood and a shell casing inside the vehicle, and back on Unruh Avenue, where the shooting occurred, at least seven spent shell casings were found near where the package was delivered.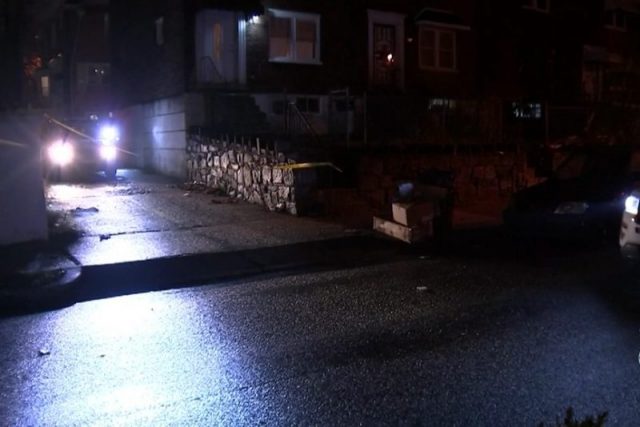 The suspect, who was later identified as Jevan Lundy by NBC 10 Philadelphia and who was discovered with the victim's FedEx ID card, was transferred to the hospital. He died of his injuries, pronounced dead at 8:27 p.m. — less than an hour and a half after the armed robbery. The FedEx driver, on the other hand, was transported to Einstein Medical Center in stable condition.
Police later confirmed that the unnamed FedEx driver was licensed to carry and seemed to have acted in self-defense. "Based on the preliminary story that was relayed it appears to be self-defense: he was shot first, he fired back," Acting Police Commissioner Christine Coulter said.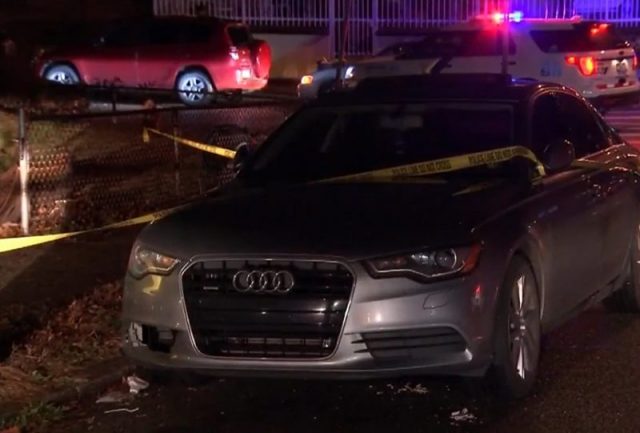 A second person of interest was located with the vehicle where Lundy was found. Police were investigating whether that person drove the robbery suspect from the shooting scene to where he was found. And, according to NBC, the man found with Lundy was believed to be the owner of the car, which they believe was used to drive Lundy away from the scene of the shooting
"He is speaking to us, of course not portraying that he had any involvement with this robbery," Philadelphia Police Department Capt. Jason Smith said. The following day, a second suspect was taken into custody with police saying it was possible the unnamed male was an accomplice in the robbery.
Following the fatal shooting, FedEx, which was cooperating fully with the police, released a statement. They were asked whether drivers are allowed to carry firearms but said they are not at liberty to disclose details of their internal policies. "The safety of our team members is of paramount importance at FedEx," the company's statement said. "As such, we do not publicly disclose details relating to our security policies. As this incident remains an ongoing police investigation, we will have no further comment."
While many might question whether an employee should be allowed to carry a firearm while on the job, this story seems to prove there are times where it absolutely is necessary for self-defense. Who knows what condition the FedEx driver might have been found in if he were unable to protect himself. Instead, he was able to defend himself against the suspect accused of attacking him.