An off-duty police sergeant who frequents a Dunkin' Donuts was shocked when employees told him to leave because of the "racist" hat he was wearing.
Any given week, you could find Des Moines Police Sergeant Paul Parizek picking up coffee and donuts for his colleagues at the Dunkin' Donuts on East 14th Street. Hoping to keep a cordial relationship with the staff, Parizek would even make sure to always include a generous tip.
Unfortunately, after his most recent encounter, he now feels that he can never return. On an episode of KXNO's "Morning Rush," Parizek revealed that he was no longer welcome at the coffee shop after employees took notice of his apparel. Although he wasn't in uniform, staff members took notice of his hat and turned him away.
Parizek was wearing a thin blue line hat to support law enforcement officers when he says two or three employees at the counter not only refused to serve him but forced him to leave, The Police Tribune reports.
"She said 'we're not going to serve you today,' and I thought she was joking," he told KXNO.

"They knew exactly who I was," Sgt. Parizek said. "I said 'are you serious? What's going on?'"

"She goes 'we're not going to serve you today and you need to leave,'" he told the radio show.

"I said 'why?' And she just kind looked up at my hat and stared at that for a sec and looked at me and said 'we're not serving you today,'" the sergeant recalled. "And I thought man, this can't be happening."
Unwilling to make a scene, Parizek left the store without further incident. However, the confrontation made him reassess the times that he had purchased food and drinks while he was in uniform, which is now a cause for concern.
"No one can guarantee me they haven't been doing something to those products these last four months," Parizek said.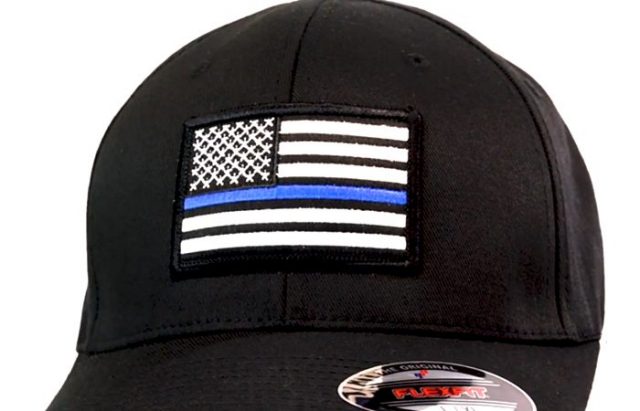 Disturbed by the encounter, Parizek contacted the manager of the location and was assured that it was an isolated incident. While he accepts the company's apology, he says that he wants to hear from the employees as to why they denied him service, according to WHO13.
"As recently as Tuesday one of the young ladies in there took cash money out of my hands to go into her pocket and then Saturday decides 'Well, you're a racist cop and we're not going to serve you,'" Parizek said in the KXNO interview. "Not cool."
Dunkin' Donuts released a statement regarding the issue, explaining that the behavior expressed by the employees doesn't reflect the franchise owner's values.
"We are aware of the incident that took place at the Dunkin' restaurant, located at 1220 E 14th Street in Des Moines, IA. The employee's behavior is not consistent with Dunkin's goal of creating an inclusive, welcoming environment for all our of guests. Additionally, Dunkin' respects the efforts of our police force as they work to maintain a safe community for all of us. The franchise owner, who independently owns and operates this restaurant, informs us that the two individuals responsible have been terminated. The franchise owner has also connected with the police officer to apologize for the experience."
Parizek says that he doesn't want anyone to boycott the location or the company. In fact, he doesn't even want the employees who discriminated against him fired. Still, he isn't going to return to the restaurant because he will constantly have to worry that someone may retaliate by tampering with his food or drinks.
Parizek added that it's "very, very frustrating" to find himself in such a situation. He related the incident to the rising hostility toward law enforcement, which is making it more difficult to work with the community.
"You can't be so angry right now that tomorrow you can't sit down and try to find a solution and compromise with someone who maybe has a different point of view with you," he said. "And people need to really understand that because that's what's happening when we let these loud voices in these small groups of extremists take the stage from us."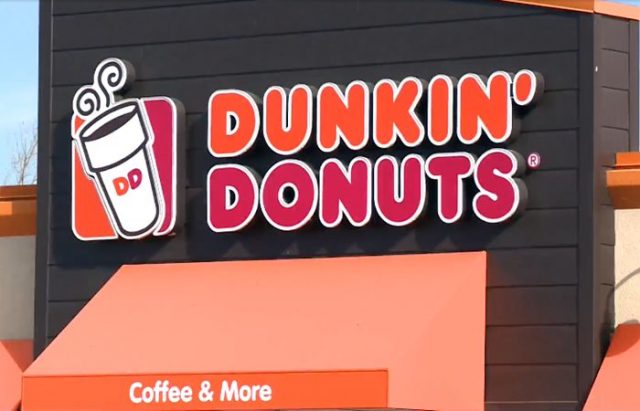 Parizek has said that he'll talk with local law enforcement so that police officers don't patronize the location just to ensure their safety. Still, he doesn't hold the actions of a few against the store management or the brand.
The increasingly negative perception of law enforcement continues to cause a rift in the community. Unfortunately, it's the good cops who suffer the most and find themselves demonized by the community they've sworn to protect.