Actress Patricia Heaton has not held back in sharing her opinions on Gary Sinise's dedication to our military. In fact, she's been quite vocal on more than one occasion. Is she right in her assessment?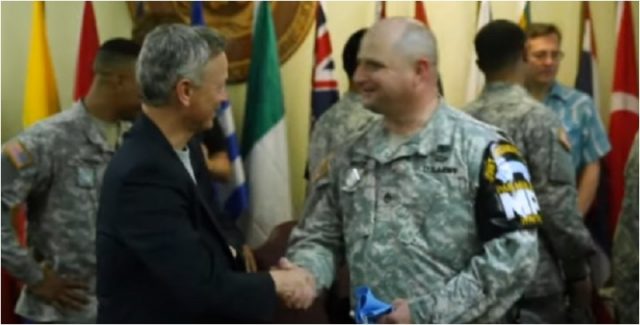 The name Gary Sinise has become synonymous with supporting military veterans after the actor has spent decades going above and beyond to help vets, according to The Mix. "At the Gary Sinise Foundation, we serve our nation by honoring our defenders, veterans, first responders, their families, and those in need," the foundation's mission states. "We do this by creating and supporting unique programs designed to entertain, educate, inspire, strengthen, and build communities."
Time and again, Sinise has made it clear that he felt we need to do more to help veterans and active-duty members of the U.S. military. "Freedom and security are precious gifts that we, as Americans, should never take for granted," he once said. "We must do all we can to extend our hand in times of need to those who willingly sacrifice each day to provide that freedom and security. While we can never do enough to show gratitude to our nation's defenders, we can always do a little more."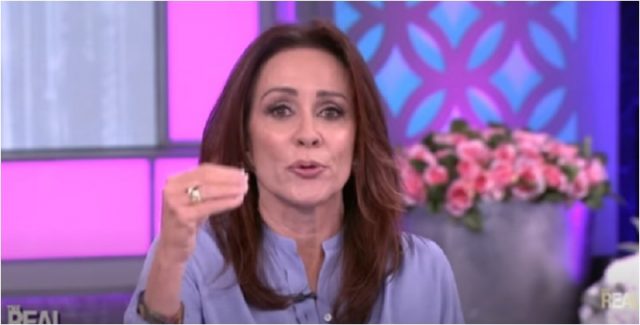 Of course, taking such a strong public stance has opened Sinise up to both the praise and criticism of others, which brings us to Patricia Heaton, an actress best known for her starring role as Debra Barone in the CBS sitcom Everybody Loves Raymond. Heaton hasn't been shy about her opinion when it comes to Gary Sinise's work with our veterans. In fact, the actress used her online presence of almost half a million followers to promote, support, and applaud Sinise's dedication.
"Thank you Gary Sinise and God Bless our military," Heaton wrote alongside a video of Sinise honoring 13 United States service members who were killed in Afghanistan. She then followed that up with a post on Instagram that read, "Congrats to my pal @garysiniseofficial. For all the incredible work he has done on behalf of our armed services and for all those who have sacrificed on behalf of our country. #decadeofservice."
Fans flooded the comments section to also shout their praises for the selfless Sinise. "An incredible man doing amazing things for so many. So very grateful to Gary Sinise!! And to our Veterans!!" wrote one commenter while another gushed, "The soul of America is found in this post! May more of us live it and vote to keep it alive."
Patricia Heaton's respect for Gary Sinise and his untiring dedication to our military was also apparent when the actress made a post on Twitter, publicly calling for him to become Time's "Person of the Year." According to Yahoo News, "The actress known for her roles in The Middle and Everybody Loves Raymond tagged both Time magazine and the Academy of Motion Picture Arts and Sciences, the group that hands out the Oscars, in a plea that they honor the actor who played Lieutenant Dan in the 1994 movie Forrest Gump."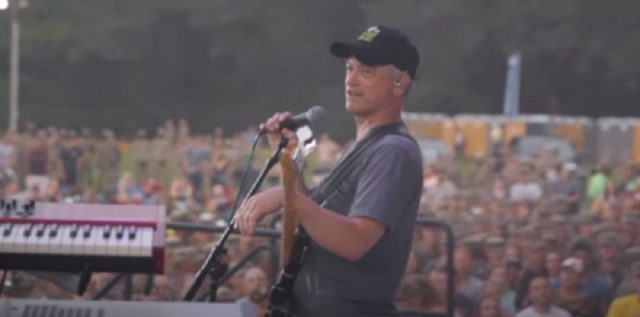 "Since portraying a veteran who loses his legs in the Vietnam War in the Tom Hanks blockbuster, Sinise has formed the Lt. Dan Band, which plays for troops at home and abroad, and, in 2011, founded the Gary Sinise Foundation to serve and honor vets, first responders and their families by providing them with meals, homes and other services," Yahoo News added.
Heaton specifically asked Time to consider Sinise for its "Person of the Year" honor, which in recent years has gone to people such as President Trump, Pope Francis, and German Chancellor Angela Merkel. Conservative actor James Woods was a big fan of Heaton's suggestion, saying, "Yes. Yes. A thousand times, yes!"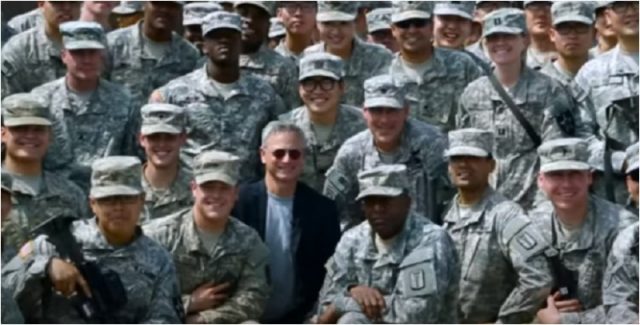 Many Americans also agreed with Heaton's post on Twitter, submitting Sinise as Time's "Person of the Year." More than 20,000 people retweeted it, even though they were skeptical that Sinise would be recognized. One admirer posted, "He also does great work for the WW II Museum in New Orleans. He is a great American!"
Another fan wrote, "It's hard for me to imagine that anything good out of the Hollywood scene would be highlighted at any of the self-gratifying award shows unless you're part of a certain fold. In this instance, kudos to Mr. Sinise and let's hope Hollywood recognizes your compassionate triumphs."
As one of Gary Sinise's Herculean efforts on behalf of our veterans, the dedicated actor sent hundreds of Gold Star families to Disney World via his foundation's Snowball Express program. The initiative was created for a simple, yet heartwarming goal: Make sure Gold Star families enjoy the holidays.
Sinise has spent the last several years humbly serving our nation's veterans. The Gary Sinise Foundation has helped rebuild homes, performed concerts, and provided almost 200,000 meals to servicemen and women. So, it's no wonder that Patricia Heaton, as well as many others, have been moved by the actor's determination to make a difference in the lives of our veterans.