The former "Everybody Loves Raymond" star Patricia Heaton fired back at Don Lemon after he claimed that women over 50 aren't in their "prime." She was relentless.
During an episode of CNN This Morning, Don Lemon seemingly took aim at women over 50 years old. During a discussion about Nikki Haley, who turned 51 in 2023, Lemon said he thought she was too old to hold elected office and claimed that "a woman is considered to be in their prime in their 20s and 30s and maybe 40s."
Actress Patricia Heaton immediately fired back at Lemon, letting him know that even though she was over 60, she was still accomplishing quite a lot. "Hey Ladies – @donlemon thinks women over 50 are past their prime!" she posted on social media. "Let's start #primetime and list some of the things we've accomplished in these glorious later years. I'll start: – Produced the comedy feature Unexpected (available on iTunes/AmazonPrime) #primetime."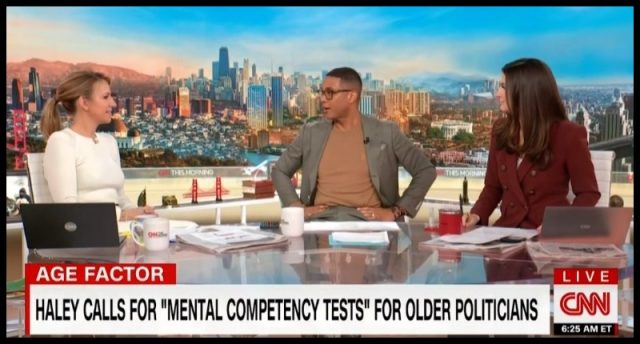 Heaton continued to list her accomplishments from her later years. "Wrote and published the book Your Second Act: Inspiring Stories of Reinvention (Simon and Schuster) #primetime," Heaton tweeted. "Created the Emmy-winning show Patricia Heaton Parties for@FoodNetwork #primetime," she added. "Published the cookbook Food For Family and Friends (William Morrow Cookbooks) #primetime," another tweet read. "Produced and starred in the sitcom Carol's Second Act for CBS. #primetime."
Not stopping there, Heaton proceeded to double down by listing even more accomplishments of hers. "Founded @WorldVision Celebrity Ambassador program raising funds and awareness, while making trips to Zambia, Uganda, Rwanda, Jordan and Kenya. #primetime," she tweeted. "Read the Bible all the way through! #primetime," she continued. "Created Patricia Heaton Home table top line, now available at @ParkDesigns #primetime."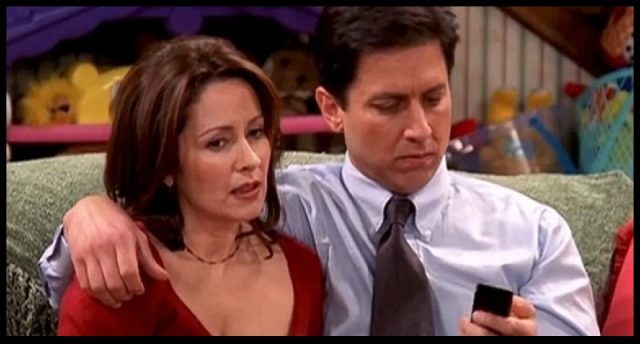 "Starred in the @ABCNetwork hit show @TheMiddle_TV #primetime," Heaton wrote. "Took four sons on four college tours and saw them graduate. #primetime," she furthered. "Starred with Tony Shalhoub, the late great Chris Welch, and @TheRealAnnaCamp in The Scene by @TheresaRebeck at @2STNYC," she wrote. "Produced and starred in Mom's Night Out @MNOmovie with @sarahdrew for @AFFIRMFilms #primetime."
This came after Don Lemon slammed Nikki Haley for saying that politicians who are over the age of 75 should undergo annual mental competency tests, which made him "uncomfortable" because Haley "isn't in her prime, sorry," Lemon said.  "A woman is considered to be in their prime in 20s and 30s and maybe 40s," he said, telling his female co-hosts to "Google it" when they challenged him.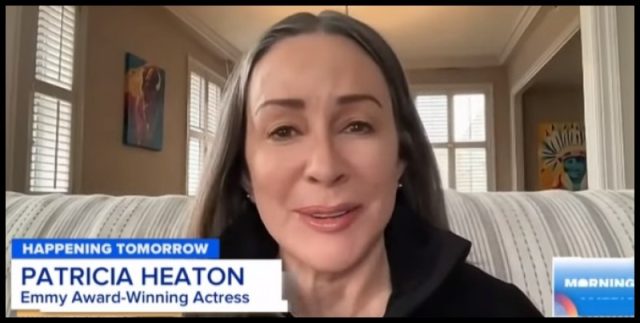 "I'm just saying what the facts are. Google it. Everybody at home, when is a woman in her prime, it says 20s, 30s, and 40s," he continued. "And, I'm just saying Nikki Haley should be careful about saying that politicians are not in their prime, and they need to be in their prime when they serve. Because she wouldn't be in her prime according to Google or whatever it is."
Eventually, Lemon tried to clarify, saying his comments were "inartful and irrelevant, as colleagues and loved ones have pointed out, and I regret it. A woman's age doesn't define her either personally or professionally. I have countless women in my life who prove that every day." Nikki Haley responded to Lemon's remarks by saying, "To be clear, I am NOT calling for competency tests for sexist middle-aged CNN anchors; only for people who make our laws and are 75+."
Patricia Heaton has long been one of the few openly conservative Christian actresses in Hollywood, and she's never afraid to tell it like it is. During an interview, Heaton explained her reaction to Lemon's remarks. "Well, you know what we say in the South: God Bless his little heart," she said about the CNN host. "I mean, if women weren't throwing things at their televisions, then they were rolling their eyes [at Lemon] I imagine," she added.
"I'm in my 60s, and my life doesn't seem washed up to me," Heaton continued. "You know women are uniquely gifted to multitask and do all these wonderful things. For years and years and years. There's no age limit to what we can do. To dismiss women after they turn 50, is silly, really. It's just a silly thing to do and he made a huge mistake."