After giving birth to seven children with multiple fathers, a single mom began receiving welfare benefits. However, she has agreed to stop getting pregnant and adding more kids to the dole if taxpayers will meet her simple demands.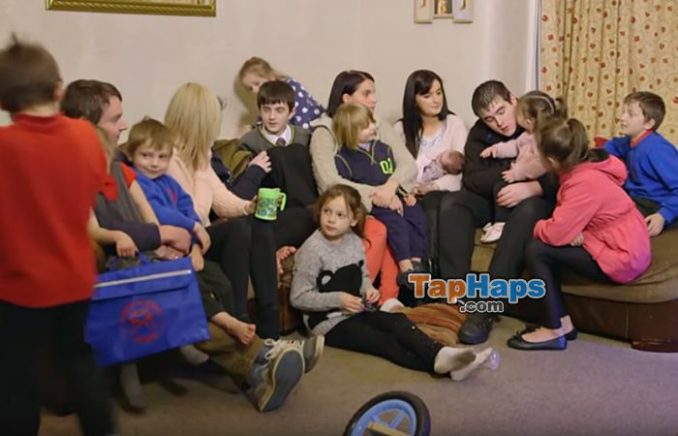 When Argentinian Pamela Villarruel was just 14 years old, she had her first child — a baby boy. By the time she was 17, she had a grand total of seven children, birthing all of them in only three deliveries. Although the first pregnancy produced one baby, the next two resulted in triplet girls, all healthy and thriving, according to The Sunday Times.
Having a large family can be a difficult and life-changing decision, but it is a decision nonetheless. Of course, despite their willful participation in the crucial matter of bringing children into this world, some individuals refuse to take responsibility for their choices.
Of course, it goes without saying that Pamela wasn't the only one responsible for getting pregnant. The father of the teen mom's first child abandoned them unexpectedly. The father of the first set of triplets, however, was forced out by Pamela and her family for domestic violence against her. Sadly, Pamela has refused to identify the father of her second set of triplets, ensuring that she raises all seven of her children without their fathers.
Unsurprisingly, as a single, teen mother to over half-a-dozen children, Pamela is dependant on others for her necessities. Although she already relies on her mother and the public to foot the bill for her expanding family, Pamela has one more demand for taxpayers that has spurred international controversy.
The 17-year-old single mom of seven says that she'll stop getting pregnant and having children that she cannot take care of herself if taxpayers fund surgery to have her tubes tied. Pamela's mother Magdalena has spurred the campaign to get her daughter free surgery, as she is overwhelmed by having to take care of her grandchildren, all of whom are just months to a couple of years apart.
Pamela currently lives at her parents' home in Leones, fullying relying on her family and handouts to meet her needs. Along with caring for Pamela's children, Magdalena works full time as a house cleaner in order to make ends meet.
Pamela doesn't take birth control or use contraceptives, yet she continues to be sexually active. Her hope is that she can raise enough money to fund the operation, ensuring that she will never have children again.
Incredibly, the government has rejected Magdalena's request, stating that the procedure cannot be performed on a minor. As for Pamela, she'll have to get through the next year of her life without becoming pregnant again, which seems unlikely due to her history.
Pamela's case has sparked controversy and debate. While some are outraged that she and her family would insist on taxpayer-funded surgery to solve an issue their daughter has created, others feel that Pamela is too young to face such drastic consequences and should be afforded birth control. Still, others support a taxpayer-funded operation if it will stop Pamela and her family from further burdening the welfare system.
Although Pamela has received the brunt of the public's criticism for her life choices, we can all agree that the fathers of her children must be held responsible as well. For now, time will tell if Pamela continues down this destructive path that not only hinders herself but the lives of these innocent children.