When six intruders broke into a California residence, the armed homeowner was waiting for them. After one of the invaders was fatally shot, police confirmed that multiple charges were in the works.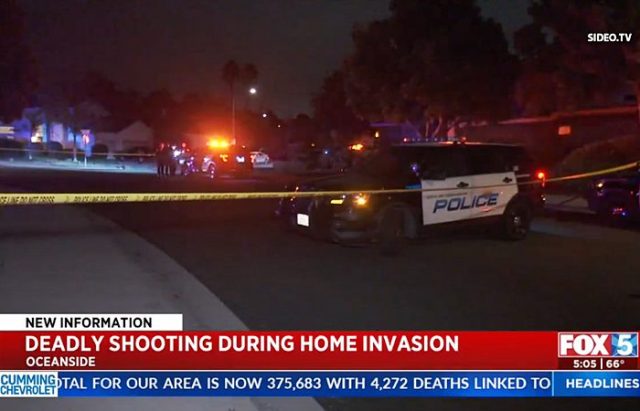 A California resident was forced to defend himself and his property when a group of robbers, one of whom was armed, broke into his Oceanside home in the middle of the night. Despite being outnumbered 6-to-1, the homeowner was well prepared for such an event.
According to KSWB, police say that upon hearing the break-in, the resident grabbed his own firearm and confronted the intruders inside his home. The man, who remains unnamed, shot one of the robbers, prompting the other five invaders to flee for their lives while leaving their wounded accomplice behind.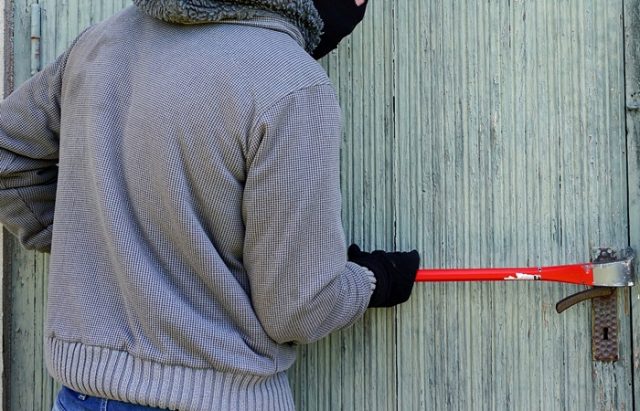 The Oceanside Police Officers responded to the scene but were too late to assist the 31-year-old wounded suspect. Officers performed emergency medical aid but the man was eventually pronounced dead at the home. Following the shooting, police pulled over a car with the other five intruders. The suspects were identified as 29-year-old Deshawn Ingram, 21-year-old Eric Dunnigan, 21-year-old Michael Simmons, 24-year-old Jaylen Harvey, and 25-year-old Sydni Tucker.
Police discovered that Ingram also sustained a gunshot wound, but they weren't sure if he was shot by the resident or wounded when other intruders fired weapons. Ingram received medical treatment at a local hospital and was expected to be released into custody, according to The San Diego Union-Tribune. Ingram had been recently convicted of assault with a deadly weapon and was out on bail while awaiting sentencing. However, he isn't the only one facing legal repercussions.
During the robbery, a resident "retrieved a gun and shot at the suspects, striking the decedent," OPD spokesperson Jennifer Atenza said in a statement. "It is unknown at this time if this same resident shot the second suspect, who is currently in the hospital, or if this suspect was shot by one of the other suspects who were also armed with a gun. The resident reached for the firearm and then shots were fired. We know that at least one of the suspects was armed and returned fire."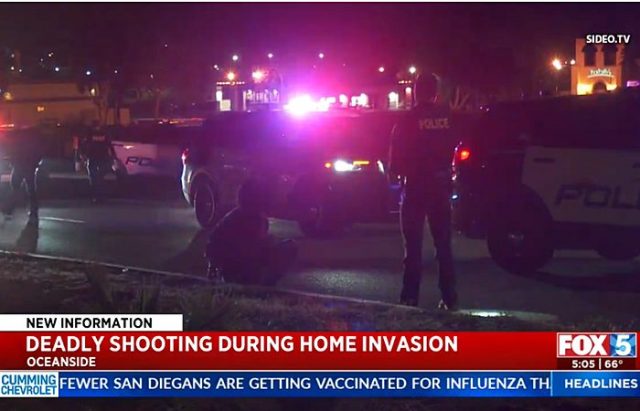 Prosecutors confirmed that all five surviving intruders will be charged with the murder of their accomplice. Although none of them is suspected of shooting the deceased suspect, the San Diego County District Attorney's office charged each of them with the man's death in commission of a felony in which they were involved.
Additionally, the homeowner has not been named and didn't sustain any serious injury in the invasion. Prosecutors have no plans to try him on any charges in connection with the shooting, officers say. Instead, the other home invaders are being held legally responsible for their accomplice's death.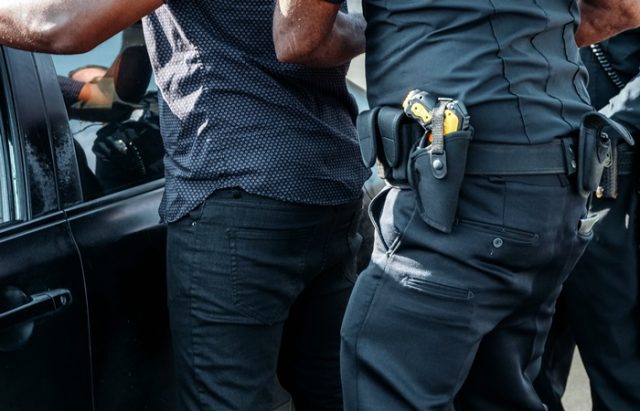 It is crucial that citizens be endowed with the right to protect their lives, loved ones, and property from those seeking to do them harm. When this right is violated, homeowners are treated as criminals and punished for taking a stand against invaders. Unfortunately, this is too often the case in states with politically progressive laws like California.
No one should ever have to think twice or hesitate when it comes to defending themselves, especially in their own home. Of course, if anti-gun activists get their way, law-abiding citizens won't even have the protection firearms afford against criminals who don't follow gun laws in the first place.