A convicted murderer wanted to look like a badass, so he decided to carve "666" into his face. There was just one problem. Unfortunately for him, he wouldn't realize his big mistake until it was too late.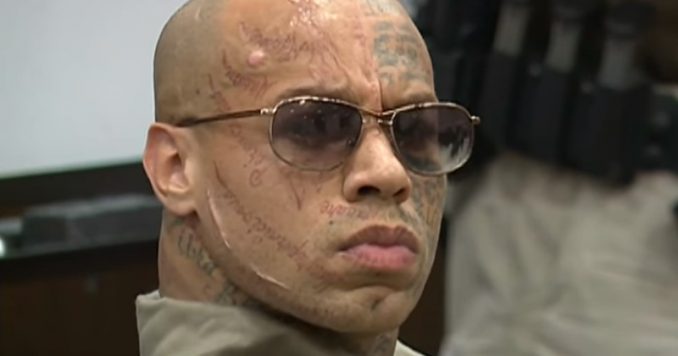 Nikko Jenkins is the convicted Nebraska killer who murdered four people over a 10-day span in Omaha in 2013. Since being imprisoned, however, he's gotten quite the reputation in another way. Apparently, Jenkins enjoys mutilating himself, and the lengths to which he will go to do so is mind-boggling. However, he made a big mistake when he tried to carve the number "666" on his forehead.
Before we get to that, to understand just what we are dealing with, let's cover some background information. After his conviction for the four Omaha murders in 2013, it seems Nikko Jenkins used self-mutilation as a way of avoiding a death-penalty hearing. Or, at least, that's the present theory to explain his behavior, and given what he's done, it seems like a legitimate one.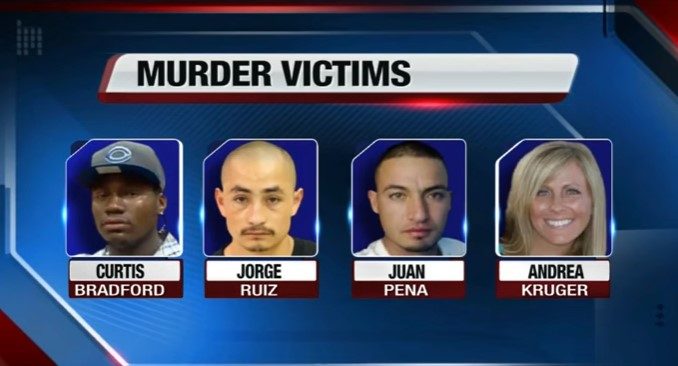 In what prosecutors claim to be a ruse to try to excuse his crimes, Jenkins — who murdered Juan Uribe-Pena, Jorge Cajiga-Ruiz, Curtis Bradford, and Andrea Kruger, claims he acted according to instructions from a serpent god. Now, trying to further prove his insanity, he won't quit cutting himself behind bars.
The most notable incident, prior to his "666" mishap which we will get to shortly, involved an officer's badge and his penis, leaving officials mystified as Jenkins found another way to hurt himself. Yes, the convicted killer used a prison guard's badge to slice his penis. But, there's more, and incredibly, it gets so much worse.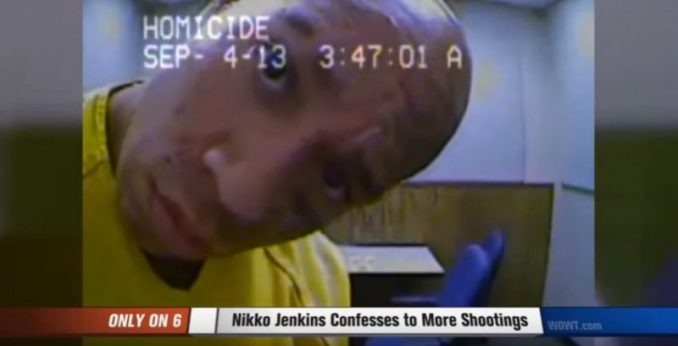 The badge and penis incident appeared to be the second time that Jenkins took his mutilation below the belt. Approximately four months prior to the report on that incident, Omaha World-Herald reported on another penis slicing by Jenkins. At that time, the convict claimed that the penis slicing, which ended up resulting in 27 stitches, was an homage to the Egyptian serpent god that Jenkins claims to worship. He added that his purported god, Apophis, told him to make his penis look like a serpent, according to court officials.
Two days after that, he tried to hang himself with his waist chain on the prison fence. Of course, it didn't work since correctional officers were able to easily unhook him. However, what is notable is that those acts of self-harm came as Jenkins was awaiting a hearing to determine whether he is competent to face a death penalty. So, it would appear that we might have a master manipulator here — except the big faux pas he made with his "666" incident isn't making him look so much crazy as it is just plain stupid.
Whether trying to channel the so-called serpent god who he blames for his crimes or perhaps Charles Manson, who famously carved a swastika between his eyes while in prison, Jenkins attempted to carve the number "666," often referred to as the mark of the beast, on his forehead.
But, things didn't go as planned. You see, Jenkins was using a mirror to complete his latest self-mutilation, so rather than "666," he ended up with a permanent set of upside-down nines, NY Daily News reported.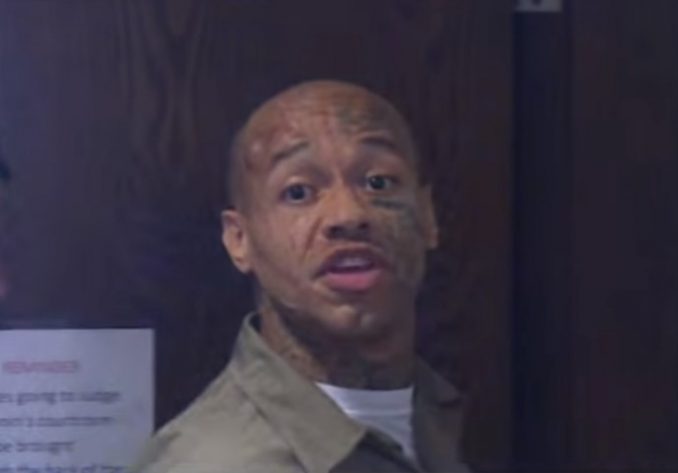 Jenkins later told Douglas County District Judge Peter Bataillon that he attempted the carving of the "Number of the Beast" on his face because he had not been receiving treatment for his mental illness, Omaha World-Herald reported. How convenient since it is suspected that Jenkins was using self-mutilation to avoid his death-penalty hearing by declaring incompetence. His new set of nines prove he's incompetent alright, but not in the way he wants people to believe.
Unfortunately for Nikko Jenkins, it was all in vain. Unable to manipulate the system and continue delaying his death-penalty hearing, Jenkins was eventually "sentenced to death for 'one of the worst killing sprees in the history' of Nebraska," according to Omaha World-Herald.
"The defendant's commission of these four murders over a 10-day period is one of the worst killing sprees in the history of this state," Judge Peter Bataillon said, reading from the order signed by himself, Judge Mark Johnson of Madison, and Terri Harder of the Kearney area. "This panel finds that the aggravating circumstances, as determined to exist, justify the imposition of a sentence of death for each murder."
Judge Bataillon then rattled off the sentences, in order, with a bold, "Death," resounding in the courtroom a total of four times. In addition to his four death sentences, Nikko Jenkins was also sentenced to 450 years in prison on weapons charges connected with the murders, which he used a 12-gauge shotgun to commit. The convicted serial killer now sits in the Tecumseh State Correctional Institution in Tecumseh, Nebraska, awaiting his fate, and there's no cutting his way out of this one.