While attempting to arrest a woman for drugs, a police officer was shot by her and returned fire. However, despite bodycam footage capturing the entire incident, the woman's family believes they know exactly what's to blame.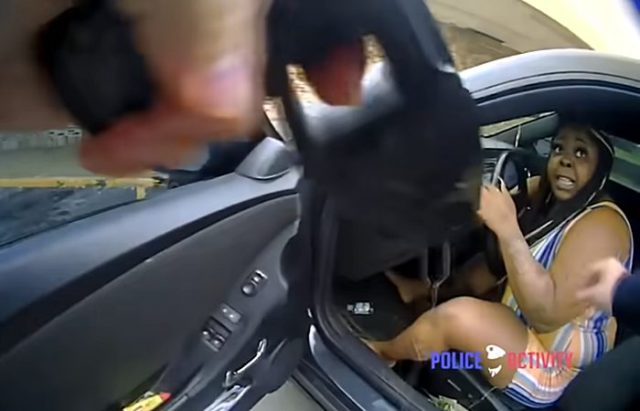 After running the plates on a black Chevy Camaro, Metropolitan Nashville Police Officer Josh Baker signaled the driver to pull over. The officer expected the driver to be vehicle owner Demond Buchanan, who had 6 outstanding drug warrants, according to The Police Tribune. Instead, it was 31-year-old Nika Holbert.
Bodycam footage shows Officer Baker searching Holbert's bag as she phones her mother to pick her up and repeatedly ignores his orders not to reach into the car. He reportedly discovers illegal drugs in her bag and informs her that he will have to take her into custody. Holbert then grabs her bag and takes off, running into the car and reaching over to the passenger's seat as the officer aims his Tazer at her.
The video shows Officer Baker deploying his Tazer, which surprisingly doesn't stop Holbert from continuing to resist arrest and reach around her vehicle. The struggle prompts the officer to press the Tazer against the woman's arm and deploy it again. Incredibly, she still manages to move around the car. It is then that Holbert finds what she had been looking for.
Holbert pulls a gun on Officer Baker, forcing him to brandish his own firearm and order her to drop the weapon. Holbert then shoots at Officer Baker several times, striking him in the torso. He returns fire, hitting the woman twice before she closes the door of the vehicle and speeds away. Officer Baker underwent surgery and survived his injuries. Unfortunately, Holbert died at the hospital.
Despite footage capturing the incident, Holbert's family doesn't believe that she did anything wrong. In fact, the woman's mother, who wishes to remain unnamed, insists that Officer Baker murdered her daughter and should've just "walked away" instead of trying to arrest her, News Channel 5 reports.
"There's a thousand scenarios that could have happened to where both of them could have walked away. My daughter should be alive today," said Holbert's mother.
Holbert's mother was adamant that her daughter only pulled a gun on the officer because she was acting in self-defense. Additionally, she insists that the officer was trying to murder her daughter.
"As far as I'm concerned, the police killed my daughter," the mother told WSMV. "My daughter was a good girl. I'm not understanding how did this turn into a shooting and all it was was you pulled her over because you're looking for the person the car belongs to. That's my issue, and they need to tell me, they need to explain it to me like I'm a fourth-grader. Tell me why is my daughter dead."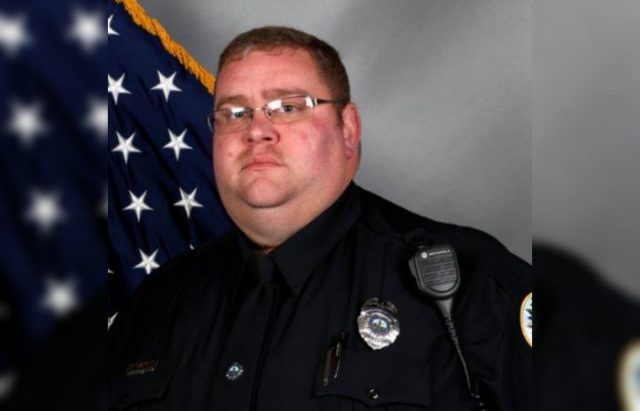 Even after she was shown the body cam footage, the mother maintains that Nika Holbert was acting in self-defense and believes the officer fired first. Now, she wants "justice" for her daughter.
"I loved my daughter and she was well-loved and she wasn't no bad person. She ain't never pulled a gun, never shot nobody before. I'm not understanding. Two plus two is not adding up to four," she said. "I need some answers and I will get them and there's going to be justice."
Although her mother insists that her daughter was a "good girl," Holbert has had some previous run-ins with the law. Holbert's criminal record includes several misdemeanors, including driving with a revoked license and theft under $500. She also had a felony drug charge in 2010 and a public indecency charge in 2017.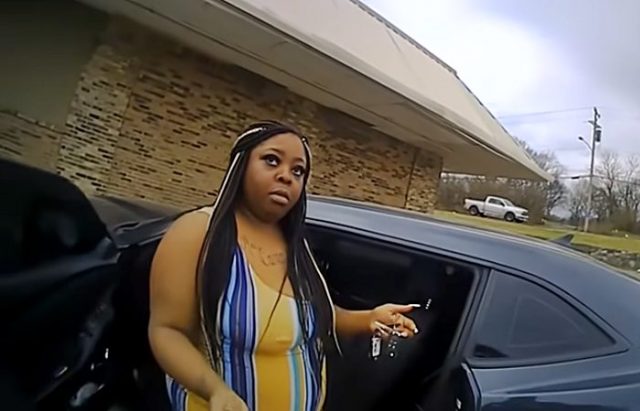 The police department has officially reviewed the incident and believes that Officer Baker did everything he could to de-escalate the situation and practiced commendable restraint. Still, Holbert's mother planned to hire an attorney and take on the department.
The incident highlights a disturbing rise of resistance against law enforcement. Sadly, this only further endangers police officers, suspects, and civilians, and it welcomes lawlessness under the guise of justice.