On one of the coldest nights of the year, a dog was left tied to a fence overnight with a heartbreaking note on her collar. Thankfully, she was spotted in the nick of time — and just wait until you see how she looks a year after her rescue.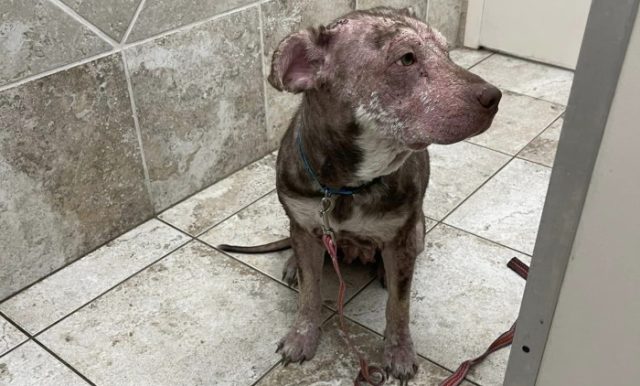 It was a frigid day in January when Nichole Combee spotted an abandoned dog tied to a fence on a property in rural Polk City, Florida. It soon became evident that the pup had been there overnight. She had oddly perched herself on the fence, and when Nichole realized why, it broke her heart. The dog had climbed onto the fence in an attempt to escape the discomfort of the ice-cold ground.
Upset, shocked, and disgusted by the sight and wanting to ensure others saw it, Nichole snapped a photo that would make its rounds on social media. It showed the dog sitting uncomfortably on the fence, the frost-covered ground in the background. She had no food or water, only a note on her collar.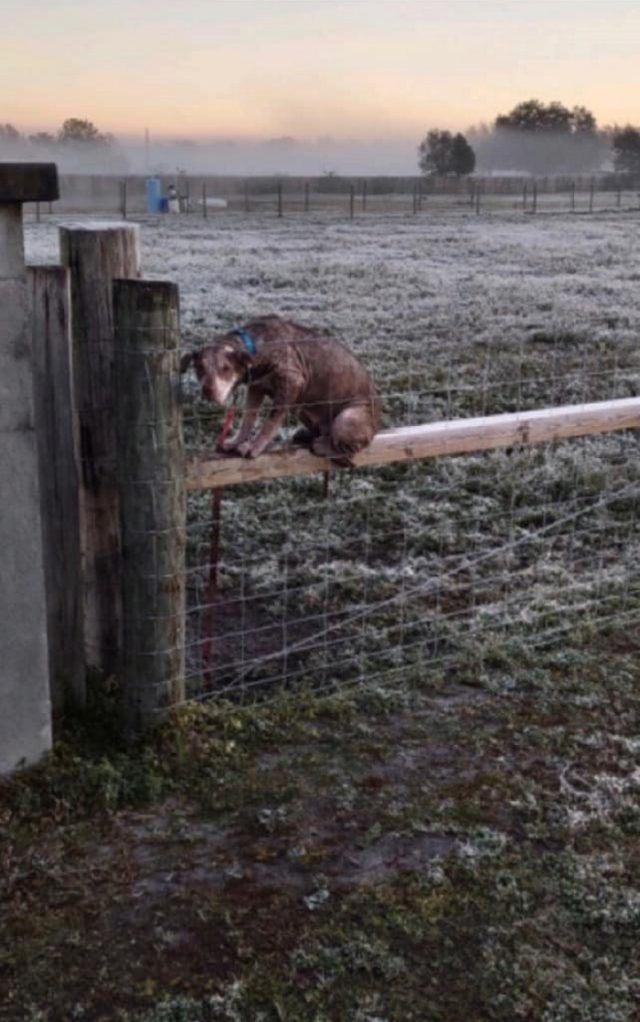 Printed in black magic marker on the dog's collar was the animal's name, "Princess," followed by four heartbreaking words. "Take care of me," it said, and that's exactly what Nichole decided to do. After snapping the picture, she took the dog home. "She was shaking the entire time, from the moment she was brought in," a horrified Nichole recalled.
"I think it is awful," Nichole admitted to Fox 13. "I don't know how you could do that to any animal, especially something so forgiving and loving," she added, speaking to the condition she found Princess in when she rescued her from the freezing conditions.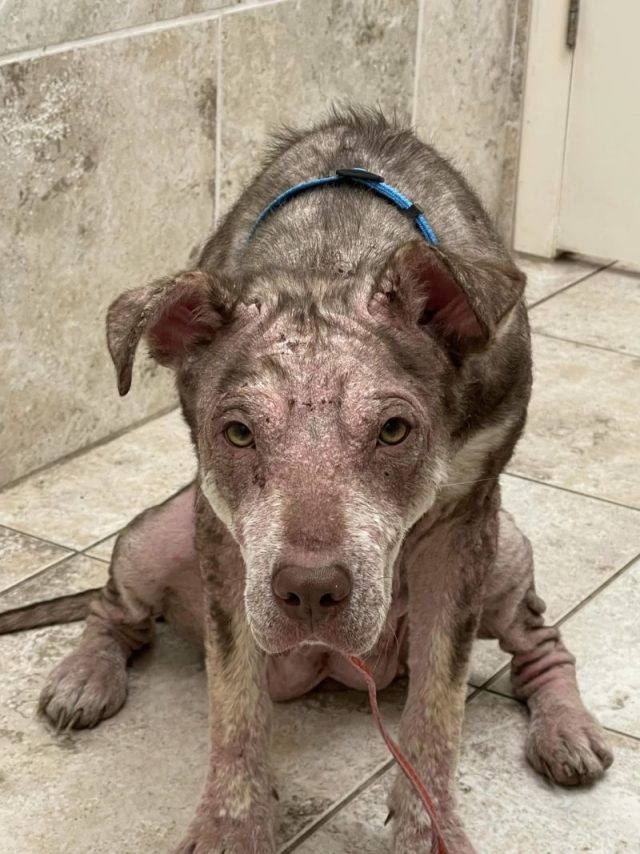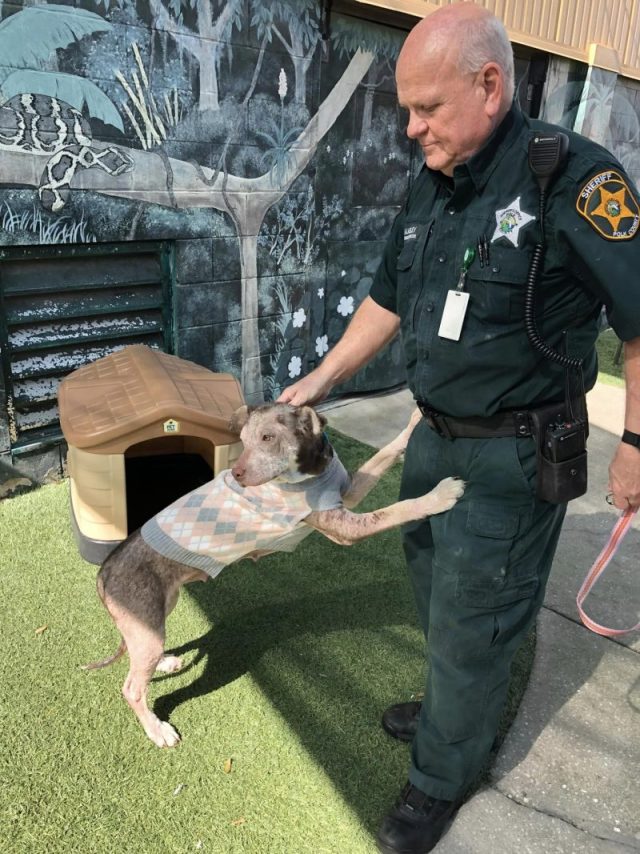 Unfortunately, Princess needed more help than the woman could offer. The dog was covered in mange, so Nichole took her to the veterinarian, where she discovered that wasn't the only problem Princess was facing. According to Fox News, with a troubling temperature of 104 degrees, Princess had a fever. Sadly, she also had worms.
Princess was taken to Polk County Animal Control to be treated, but Nichole Combee already knew she was going to adopt her as soon as she was fully recovered.
And, that's exactly what happened. After being spayed, vaccinated, and treated, Princess went to her forever home with Nichole, but her story didn't end there.
Thanks to the photo Nichole snapped of Princess sitting on the fence, the dog's story garnered online attention as the image left many outraged. A Facebook page called "Prayers for Princess" was started and quickly amassed a small but loyal following with 1,300 likes in the first 48 hours after it was posted.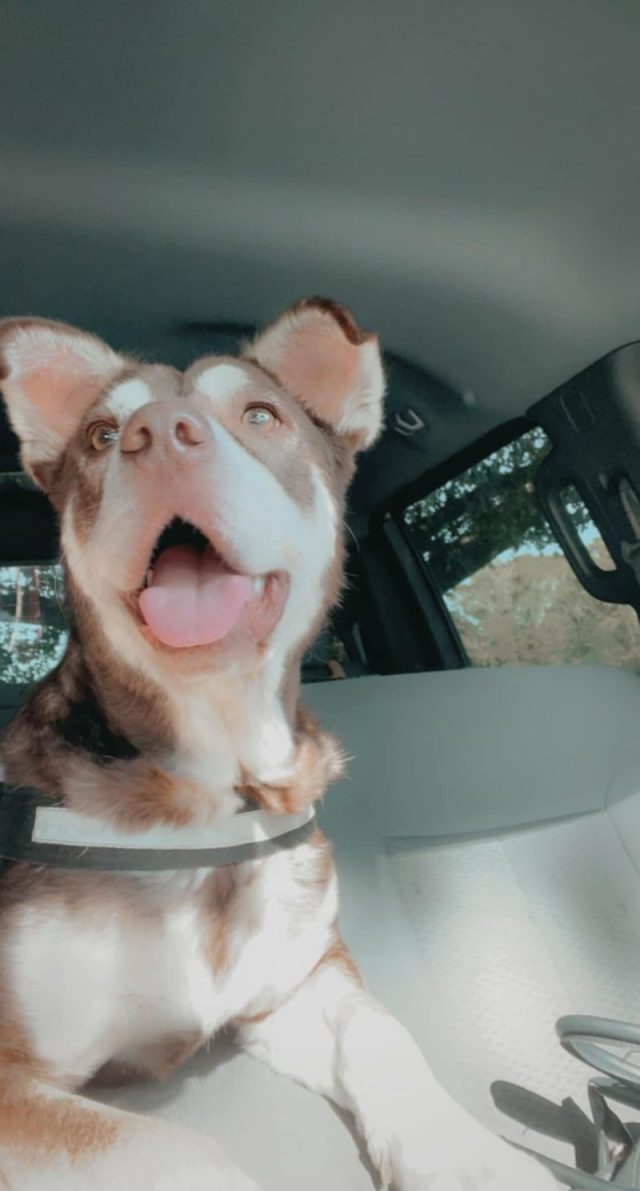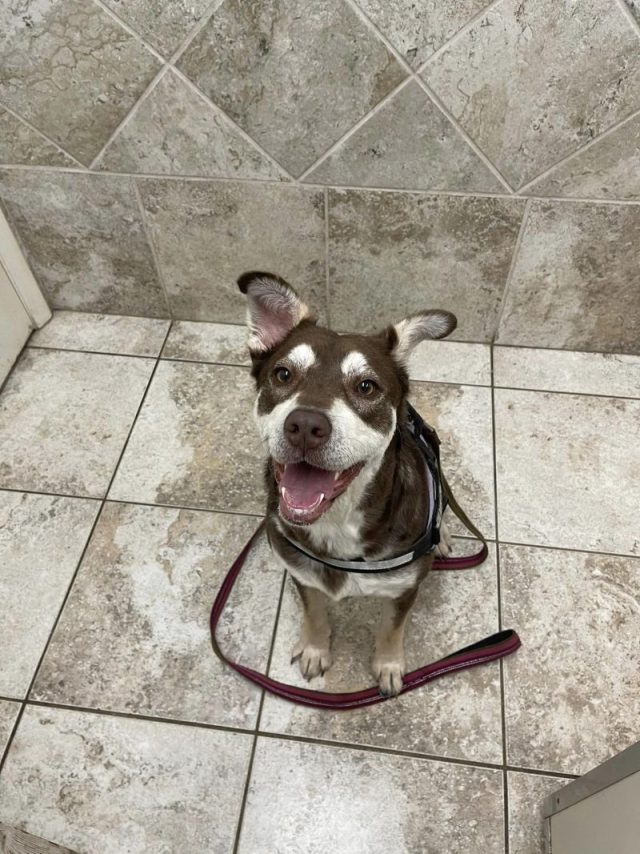 Since Princess's rescue, Nichole has posted photos and videos of the beloved pup living her best life in a warm and cozy home. In addition to her much-loved one-on-one time with Nichole each night before bed, Princess also enjoys her yard and her furry siblings.
Of course, many have sung Nichole's praises, but she said, "I'm not magical, I don't have a special touch. I only took care of her like you would any other being. She needed 1 med… just 1 and she never would have been in that condition."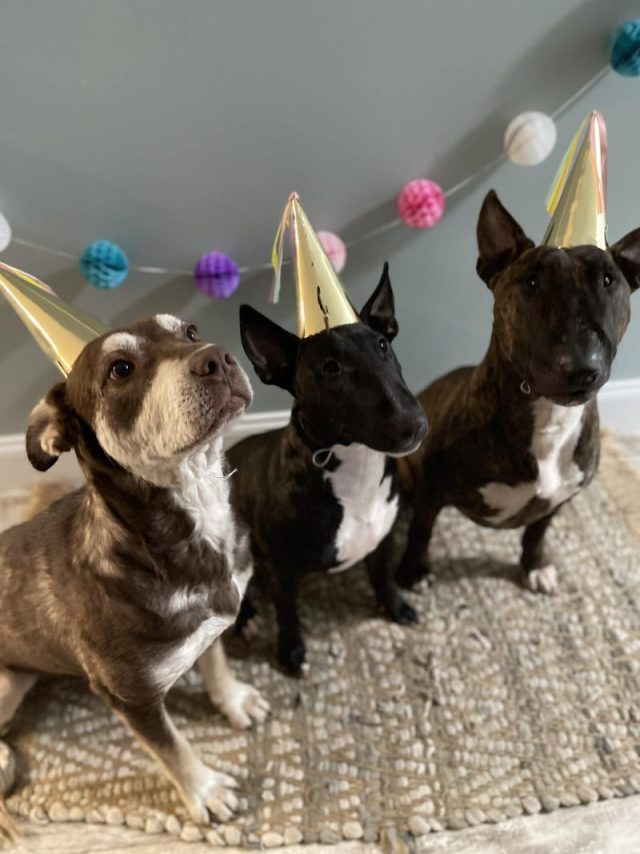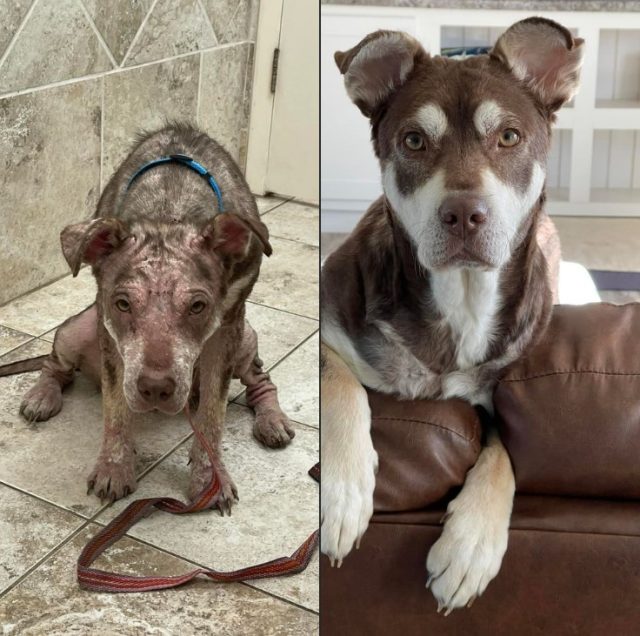 In addition to improving Princess's health, Nichole took the time to teach her to spin, sit, shake, and stay. "She is very smart and extremely energetic," Nichole said of her new family member, adding that Princess will "do anything for treats." Isn't it amazing what a little time, love, and attention can do? Of course, Nichole can't rescue every dog, even though she wishes she could.
Sadly, the sheer number of animals in need of assistance is one of the largest challenges facing animal welfare organizations. With 3.1 million dogs arriving at community animal shelters nationwide each year, according to statistics from the ASPCA, it would take a whole lot of Nicholes to solve this growing problem.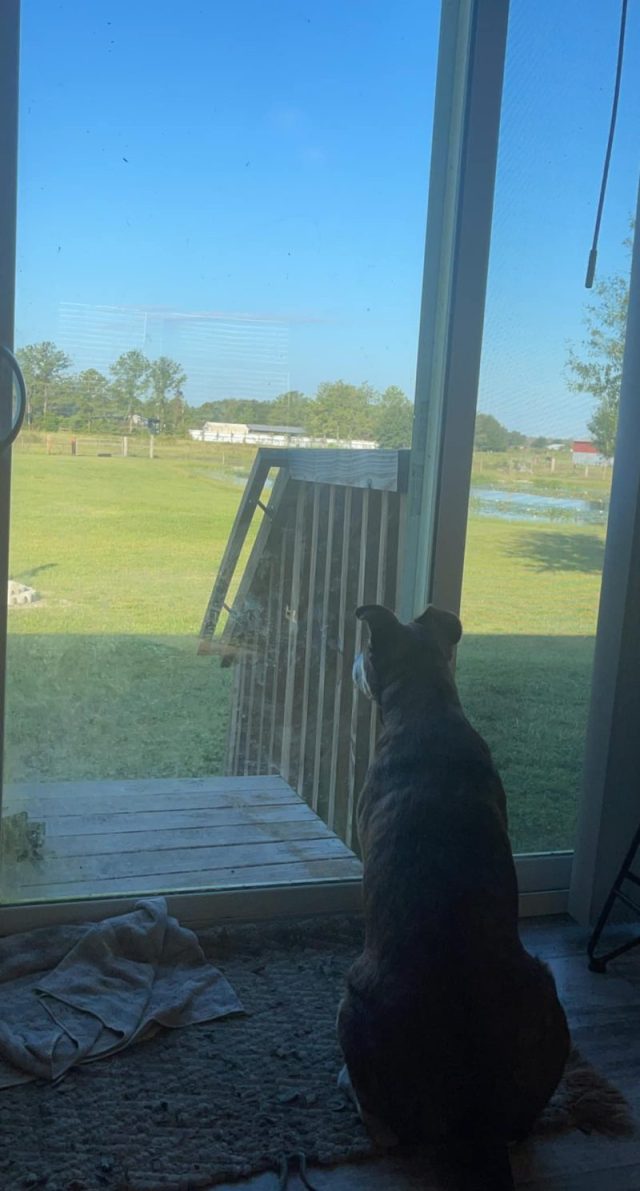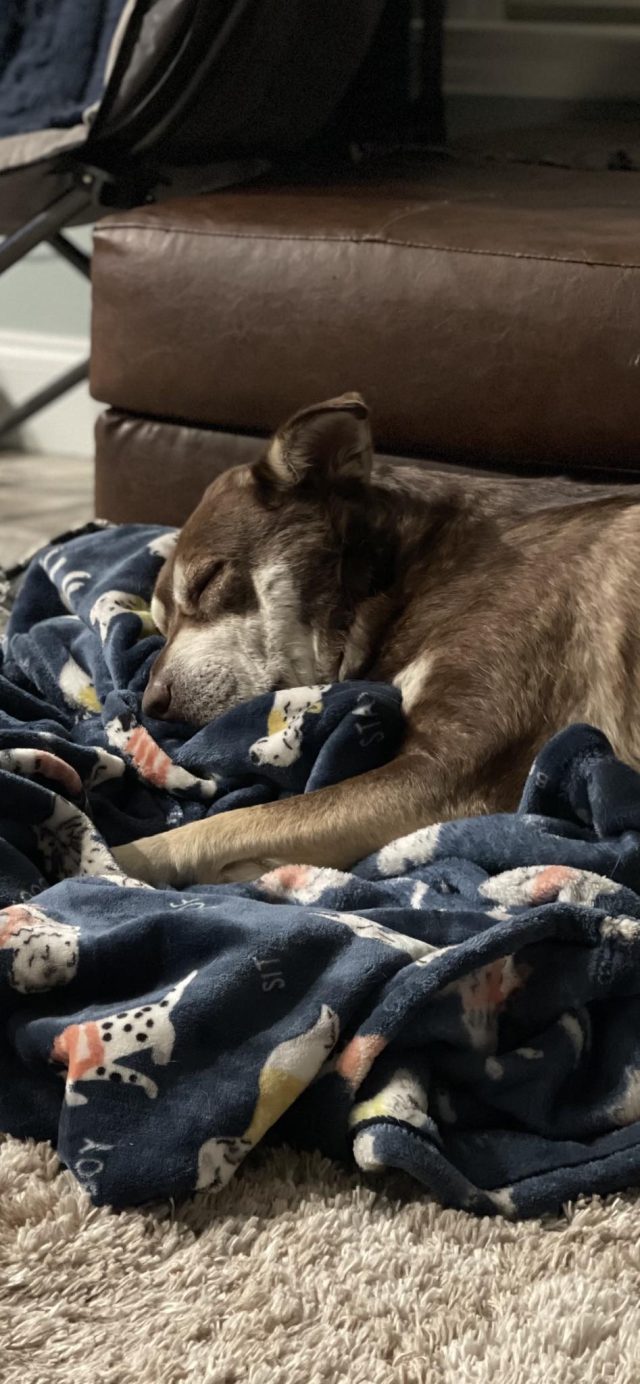 Although 2 million dogs are adopted each year, another 390,000 are reportedly euthanized. So, if you are in search of a pet, please consider adoption. If you already have a pet, please help control the population by having them spayed or neutered.
Lastly, remember that a pet is a commitment, not an accessory to be disposed of when you are done with it. They are living beings that should not be easily discarded when no longer wanted. If you can't handle that kind of obligation and responsibility, it's better to admit that pet ownership isn't for you before you purchase an animal. It's never okay to just throw them away after you've had a change of heart.