After several businesses called the police on a 13-year-old girl, who has a history of assault and theft, officers arrived and tried to calm the aggressive teen. When they were forced to take her into custody, she scratched, kicked, and punched them, leaving them no choice but to carry her out. Now that the footage has been released, it's the officers and not the teen in hot water.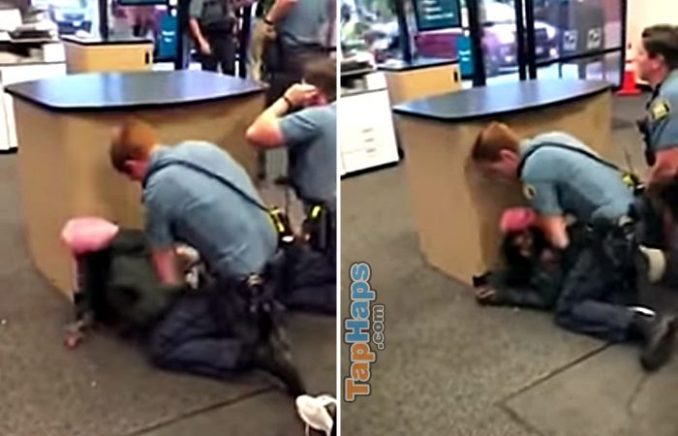 In St. Paul, Minnesota, police were called out to the BP gas station on University Avenue after the manager reported that a 13-year-old girl was trespassing. The child was apparently well-known to local store owners and the police for a slew of offenses, including assault, theft, disorderly contact, evading police, obstruction, and trespassing, Blue Lives Matter reports. Activist and civil rights attorney Nekima Levy-Armstrong isn't happy about how the situation was handled.
"He knew from previous experience with the female that she has been [banned] from the property until August 2020 because she had been a chronic problem at that location," St. Paul Police Public Information Officer Steve Linders told The Pioneer Press.
When the girl once again ran from approaching officers, making her way onto a nearby platform, they opted not to chase her, fearing that she would run out onto the tracks and get hit by a train. Instead of leaving, however, the girl eventually made her way into a local shopping plaza parking lot.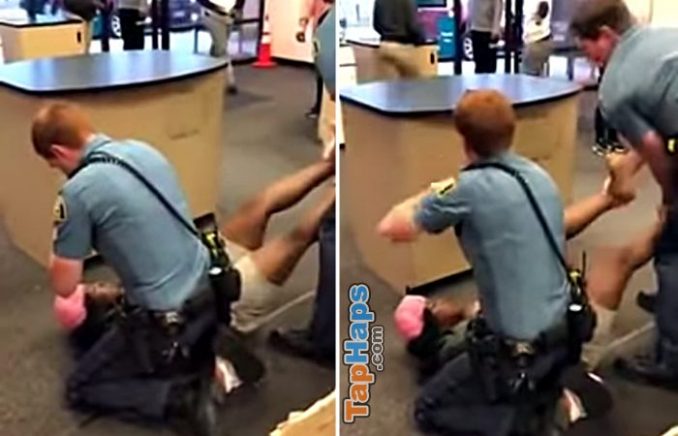 Officers were soon called out to TJ Maxx and LA Fitness over the loitering minor and arrived just in time to see her and several other teens entering the UPS Store next door, which had previously complained to the authorities about the same juveniles causing havoc in his shop.
When the officers found the girl hiding behind a counter, they ordered her to lie on her stomach. Instead, she screamed at the police and became increasingly violent, scratching one of the officers and punching him in the head, and kicked at another officer's groin.
"In response to her unprovoked aggression and in an effort to prevent the situation from escalating, the officer attempted to gain control of her and she continued to fight with him," Officer Steve Linders said, according to The Pioneer Press.
Police revealed that while the girl was fighting them, her 14-year-old brother attempted to intervene and hinder her arrest. The girl was arrested on suspicion of fourth-degree assault on an officer, obstructing the legal process with force, fleeing, and trespassing. Her brother was arrested for interfering in an arrest and fighting with police.
The video captures police struggling to handcuff the girl, who continues to shriek, fight, and curse at the officers. Ryan Wilson, the store's owner, confirmed that he saw the girl once again try to kick an officer in the face as she was being carried out.
"It looks terrible to watch, it's not something you want to see, but what could they have done?" Wilson asked. "When people run from police, I don't know what their protocol is, but they were trying to get her down to the ground because she was fighting."
Unfortunately, not everyone was as understanding of the difficult situation the officers faced. As soon as the footage was released, community activist and civil rights attorney Nekima Levy-Armstrong lambasted the officers for inhumane treatment of a child. Of course, she made no mention of the girl's offenses, criminal history, or violent behavior during the arrest.
"When I first saw that video I was just shocked, I was overwhelmed, I wanted to cry," Levy-Armstrong said. "I thought it was unacceptable treatment of a child of officers who are supposed to protect and serve."
After the video gained attention, St. Paul Mayor Melvin Carter was prompted to address the issue. During a press conference, he announced that he had requested an internal investigation into the officers' actions to see if they broke any policies.
"I don't think there's anyone of us who wants to see a video of a young girl, in physical interaction with a St. Paul police officer," the mayor said. "We don't know enough to say much beyond that, yet that it's disturbing to see an image we don't want to see in our community. We owe it to ourselves to be transparent, and to be thorough, we owe it to ourselves that we check."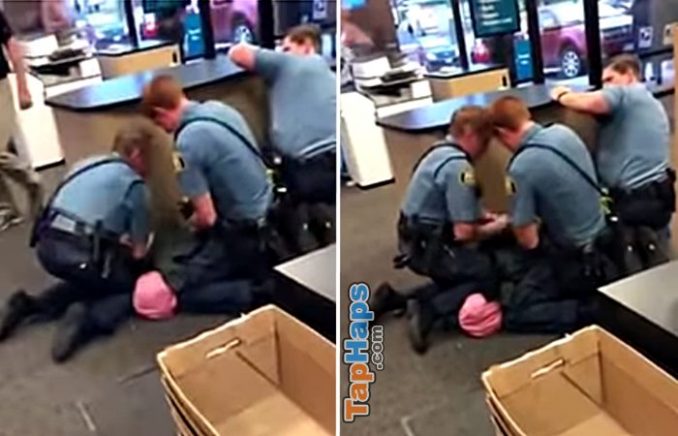 Officer Linders defended the officers' actions, confirming that they followed department policy. He explained that, although it can be difficult to watch the arrest process, the most important aspect to take away from the incident is that no one was seriously injured.
For now, the officers involved in the teens' arrest remain under scrutiny following the outcry from the community. Unfortunately, this probably isn't the last they'll see of the 13-year-old girl, who is speeding down a path of destruction with every turn.