A mother has shared the harrowing footage of her "possessed" teen daughter after a first time for the girl went terribly wrong. It's a video every young woman needs to see.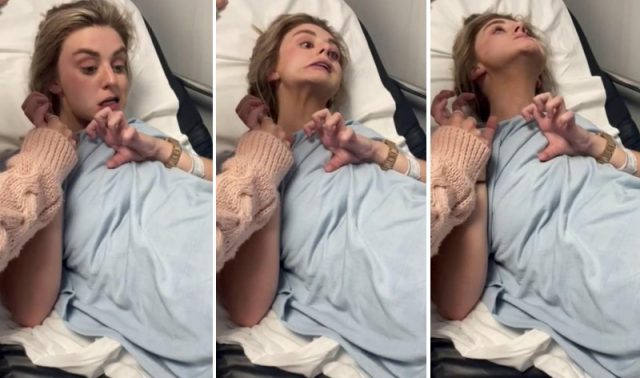 Millie Taplin — an 18-year-old Southend, Essex, England girl — likely thought she would enjoy her first night out at a club, but instead, things went horribly wrong. In fact, before the night was over, Millie would be in a hospital bed, writhing around with a locked jaw and her hands gripped like claws, appearing possessed.
Troubled by her daughter's condition after learning what had allegedly led to her impaired and frightening state, Millie's mom whipped out her camera and recorded the harrowing footage of her "possessed" daughter. Wanting to raise awareness about what happened to Millie, her mom Claire shared the video, but be warned, it's difficult to watch.
According to Daily Mail, Millie Taplin was rushed to the hospital after being at the MooMoo nightclub in Southend, where she was celebrating with friends. The fateful Saturday was reportedly Millie's first time ever in a club, and her condition deteriorated after she brought back two drinks from the bar, which she had gotten from a man she had been talking to.
Shortly after accepting the drink from the man who allegedly told her to "try this," Millie was reportedly unable to walk or talk, according to Newsweek. It is believed the drink was spiked with an unknown substance, leaving Millie drugged. Her mom hopes the footage will serve as a warning and raise awareness of the dangers her daughter faced. In the photos and video footage, Millie looks to be in agony with her jaw locked and her hands bent and locked into claws as her contorted body writhes in the hospital bed.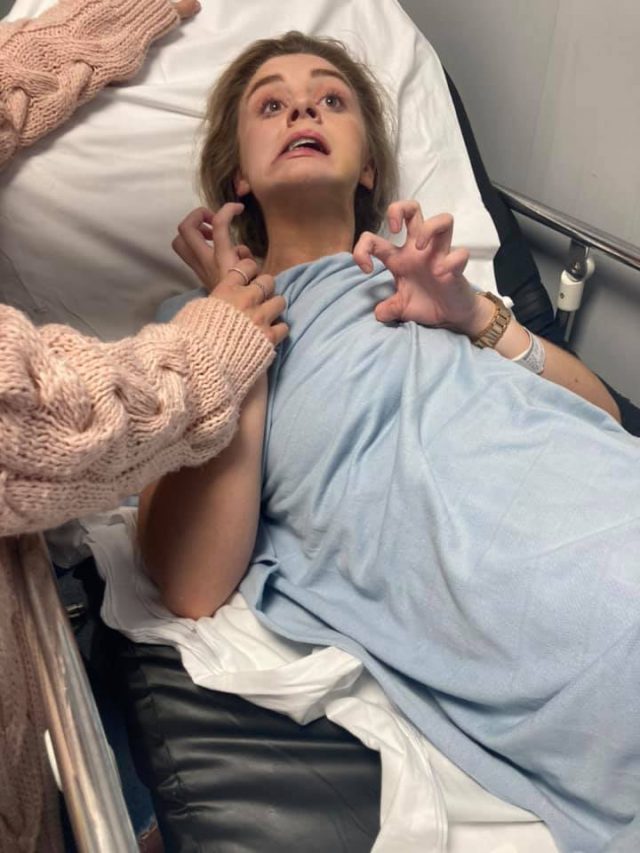 "It was horrendous, she looked possessed," Claire Taplin recalled. "This is what being spiked looks like please be careful when out," the terrified mother wrote in a Facebook post, featuring a before and after picture of Millie. "My daughter was lucky she had good friends that acted accordingly," Claire continued before urging others to share her post to make people aware.
"I had no idea what was going on, I can't describe what it was like seeing her like that," Claire furthered. "I've never seen anything like it. Millie was aware of what was happening but couldn't speak," she added, describing the terrifying ordeal her daughter went through. "She felt sick almost immediately and went outside. She knew she wasn't drunk but was slumped in a nearby alleyway."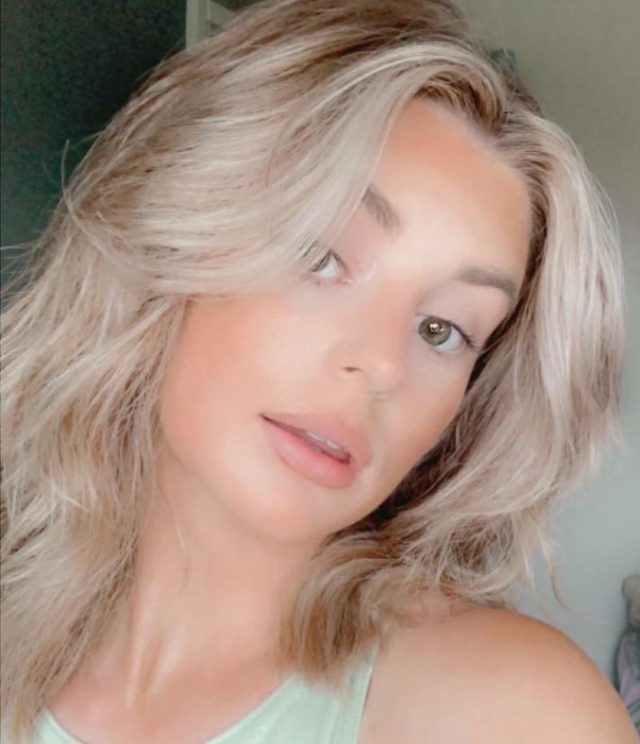 Doctors confirmed the mother's fears, telling Claire that they suspected her daughter's drink was spiked with two drugs, "one to paralyze and one to knock her out," the Mirror reported. Thankfully, Millie was released from the hospital the following day, but she was reportedly "wobbly on her feet" and spent the day in bed resting. Even though Millie recovered, her mother wants her story shared for good reason.
While Claire hopes to sound the alarm about the dangers of having one's drink spiked, she also felt the need to praise Millie's friends, who she credits for possibly saving her daughter's life. "I'm so thankful her friends were there for her, otherwise who knows what would have happened," Claire said, expressing her gratitude. As for the man responsible, Claire had a different kind of message. "There are no words for what I could say to the person responsible," she admitted.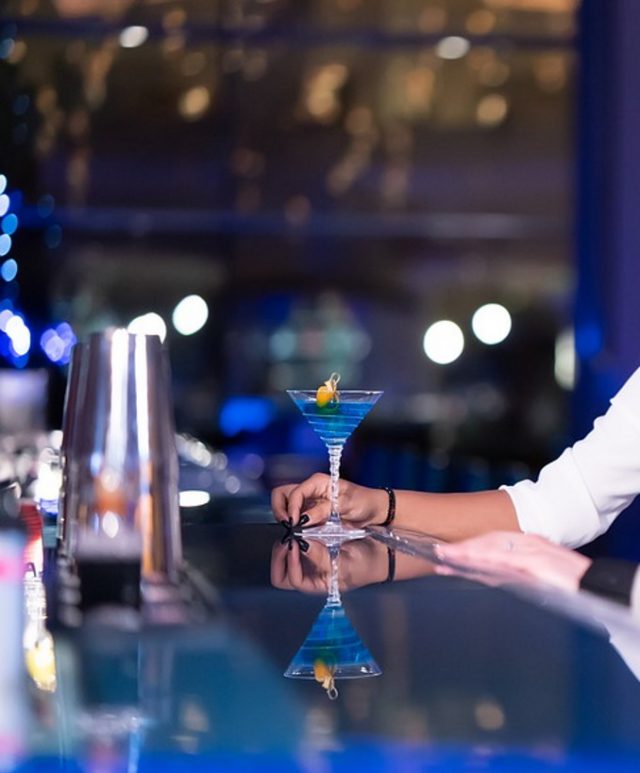 After recovering, Millie also spoke out, recalling the night's frightening events. "I had a couple of sips, not a lot because it was a strong drink and I don't like strong drinks! I went back out to the smoking area with my friends and went back in about 10 minutes later," she said. "That's when I started to feel a bit sick. I started to feel really hot so I told my friends I need to go outside [to] get some fresh air."
As we already know, the fresh air didn't do her any good. Instead, Millie Taplin's condition only worsened. "I was sick in the alleyway opposite [the club] and that's when I couldn't see properly, I couldn't feel my hands," Millie recalled. "I knew that I wasn't right, I was trying to speak and was stuttering and mumbling."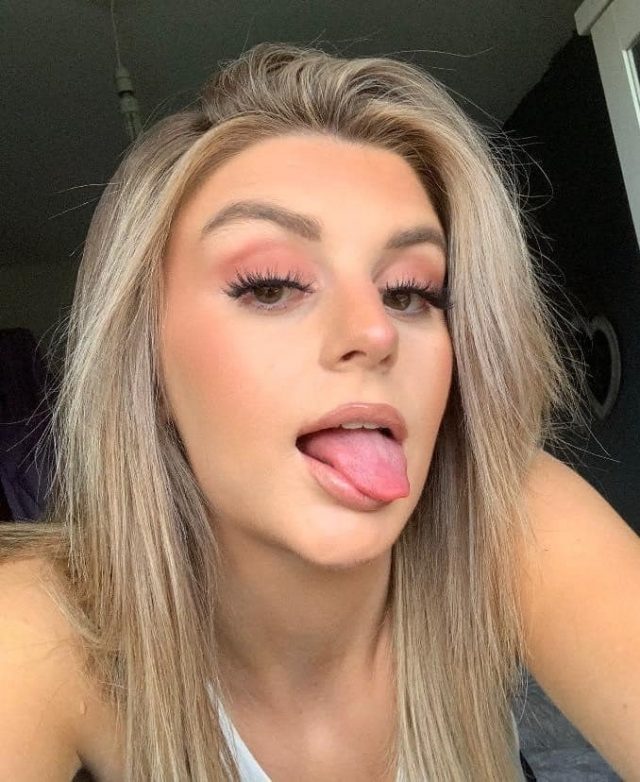 MooMoo, the nightclub where the alleged incident occurred, has since issued advice for party-goers following Millie's encounter with the mystery man who presumably spiked her drink with an unknown drug.
"We urge all customers to be present when their drink is ordered and that they do not leave it unattended," a spokesperson said, according to the Echo. "The alleged drink spiked appears to have been accepted from a person known to the lady affected and whilst it was not reported to us at the time, we are assisting the police who are dealing with the matter."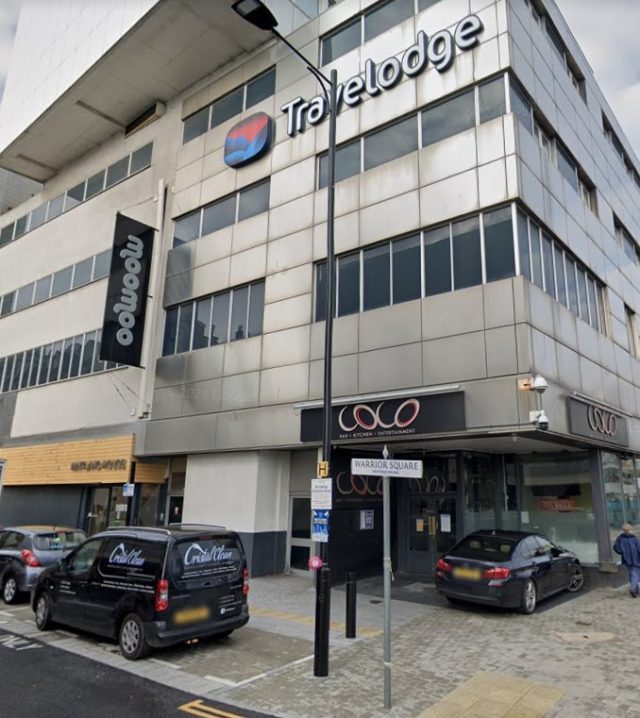 Making Millie's ordeal all the more troubling, she allegedly didn't consume much of the spiked drink at all. "Millie only took two sips of the drink," her mother said. "We're lucky it wasn't any more [than that]," she added. "She was really excited about going out on Saturday, she was so happy. It's such a shame."
It is a shame, and Millie is indeed lucky. One shudders to imagine what might have happened to the teen if she had consumed more of the allegedly tainted beverage or if her friends hadn't realized what was happening and gotten her the help she obviously needed. Hopefully, her frightening story will help to save others from a terrible fate. The next time a mystery man offers a woman a drink, we can only hope she's seen Millie Taplin's story and reconsiders taking even one sip. For the sake of women everywhere, this needs to be shared and seen.