Michelle Obama was pictured on a beach in Miami during a weekend getaway with her daughter Malia, and a lot of people couldn't help but point out something about what she was wearing.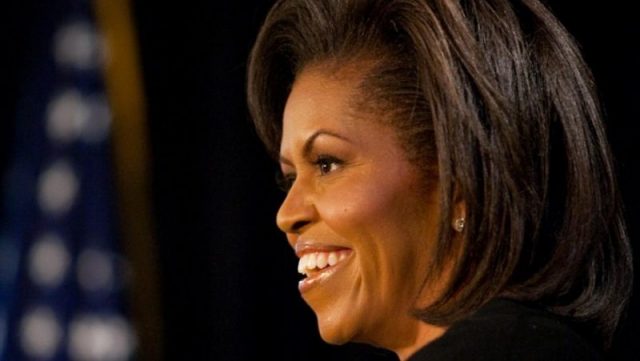 Photos of former First Lady Michelle Obama wearing a swimsuit at Miami Beach have some social media users talking about the appropriateness of her outfit. Michelle, 53, and her daughter Malia were spotted walking off the beach before grabbing dinner at a trendy Miami steakhouse, according to Daily Mail. They were also joined by a few friends, former Obama administration Senior Advisor Valerie Jarrett, and the customary Secret Service personnel.
As seen in many photos which have emerged, the former first lady was seen donning all white at the beach, including high-waisted denim cut-off shorts with holes on the sides and a breezy blouse. She topped the outfit off with a bandana, sunglasses, and hoop earrings as she trudged her way barefoot through the sand, holding her shoes in one hand.
Some social media users were critical of Michelle Obama's appearance at the beach, deeming her outfit to be in poor taste. "Totally inappropriate for her age and who she is," wrote one commenter. "Her daughter looks embarrassed. Rightly so!"
"Why holes on the white cutoffs?.. looks a little trailer trash," added another who didn't like what they saw in the photos. "The ripped white shorts! Hard to believe she was ever a First Lady. Getting too much inspiration from Beyonce, I think."
"Two things…I'm shocked that people are up in arms because of the hue of her attire and she couldn't even be bothered to button her shorts," observed another. "The whole family has no class. Thank god they no longer represent us!"
However, other social media users defended her outfit choice. "Former First Lady on holiday. So what?" wrote one user. "She was in the public eye for long enough. Now leave her alone. Not a fan but always liked her style. She does look great. So do her kids. The family should be left out of politics. I don't think Michelle needs our approval. She is a self-confident, elegant woman."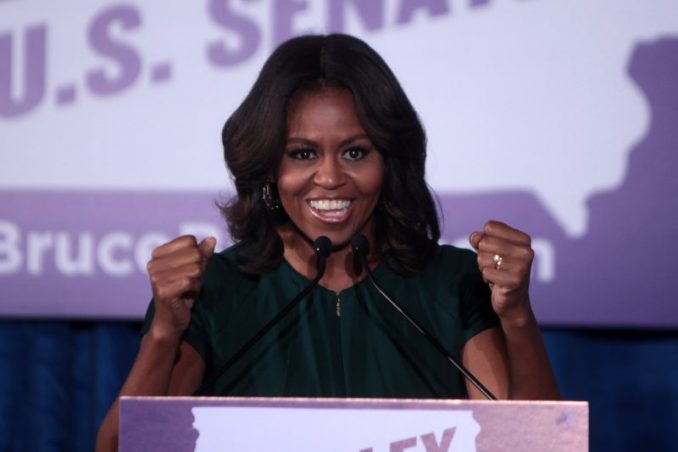 Clearly, not everyone was in agreement about the photos. The reaction to the photos seemed to depend on the individual's political bias. Additionally, some social media users appeared to be taking jabs at the current administration occupying the White House.
"To the commenters here that are along the lines of 'And she is still headline news….why?' I'll tell you," wrote one user. "People are pining for the days when they had a beautiful, intelligent, eloquent first family who had some decency."
Meanwhile, Malia Obama was looking similarly casual alongside her mother in a tan, crop-top hooded sweatshirt over her black swimsuit. She was photographed carrying a hefty-looking book, presumably in preparation for another semester at Harvard University.
Michelle and Malia Obama looked as though they didn't have a single care in the world, appearing as though the post-White House life agrees with them. The day of relaxing fun in the sun appeared to be a girls-only event as former President Barack Obama was nowhere to be seen.