During a University of Kentucky basketball game, a fan secretly snapped a photo of a dad and his little boy. The picture sparked such an uproar that even the coach was searching for the mystery man.
While attending a University of Kentucky Men's Basketball game in Rupp Arena, Lexington fans noticed a fellow spectator in the stands enjoying the game with his young son. However, there was something noticeably odd about the man, which prompted one attendee to pull out their camera and capture the bizarre scene.
The mystery man was Michael McGuire, who was watching the game with his little boy. The reason the fans were doing a doubletake was the dad's appearance, CBS News reports. McGuire seemed to be covered from head to toe in black soot. Unsurprisingly, the photo quickly went viral, and spectators would eventually discover why.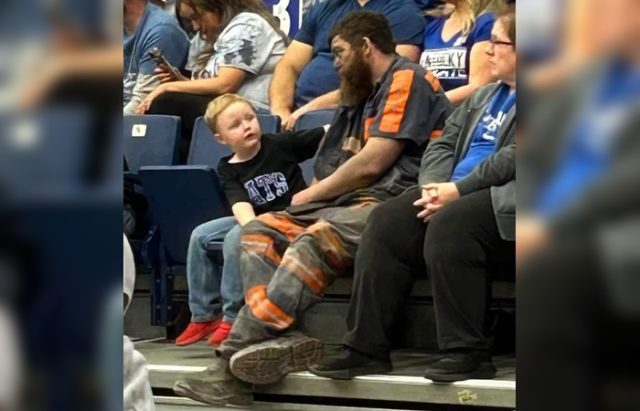 As it turns out, McGuire had just finished his shift at a local coal mine. The loving father had forgone showering in order to make it in time to take his 3-year-old son, Easton, to the game. Although he knew he would turn heads in judgment with his haggard and dirty appearance, he never expected to receive the attention that would follow.
Soon after the photo went viral, UK Men's Basketball Coach John Calipari retweeted the picture, commending the father and sharing his own experience.
"My family's American dream started in a Clarksburg, WV coal mine, so this picture hits home," Calipari wrote. "From what I've been told, after his shift, he raced to be with his son & watch our team. Don't know who this is, but I have tickets for him & his family at Rupp to be treated as VIPs!!"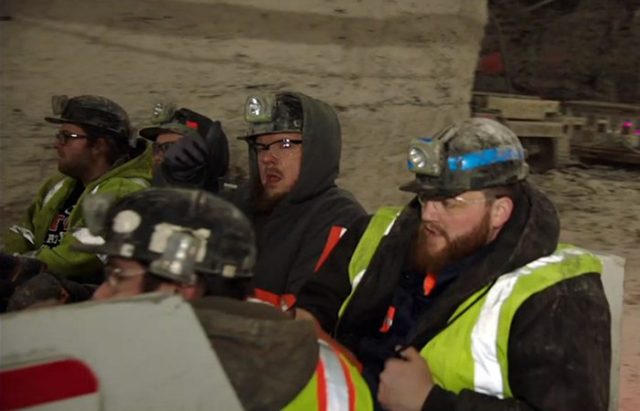 Fortunately, Mollie McGuire stumbled upon the photo making its rounds on social media and contacted Calipari to tell him the man in the photo was her husband. When his employer found out about McGuire's 15 seconds of fame, he called him into his office. Initially believing he was in trouble, the dad was surprised when he stepped inside to the cheers of his coworkers.
"This is hard work, but he makes enough being there that I don't have to work. And he's a great father. He's done this many times," Mollie said, according to Calipari.
Along with free tickets, Calipari invited the McGuire family to be guests of honor and to meet the team at their next scrimmage. The coach also revealed that, ever since the photo went viral, hotels and restaurants have been calling with offers of free rooms and meals for his family. Incredibly, a car dealership even wanted to give McGuire a car.
"Isn't it neat for someone like that, who is a quiet, humble guy, to know people appreciate you, and we appreciate what you stand for?" Calipari said. "And I appreciate it because it's how my family got their start in this country. The American dream started in a coal mine in Clarksburg, West Virginia."
Calipari praised McGuire, applauding the humility of the dad. He explained that the father was more concerned with spending quality time with his son than worrying about what others might think of him.
"He wanted to be there so bad that he was willing to leave without showering, without changing, just get in his car and go … he wanted to be there with his son. That's why he did it," Calipari said.
Calipari has since vowed to "take care" of McGuire and his family, as the dad's actions have deeply impacted the coach. In fact, Calipari told McGuire in front of the entire men's team that he wishes he could be just like the faithful dad.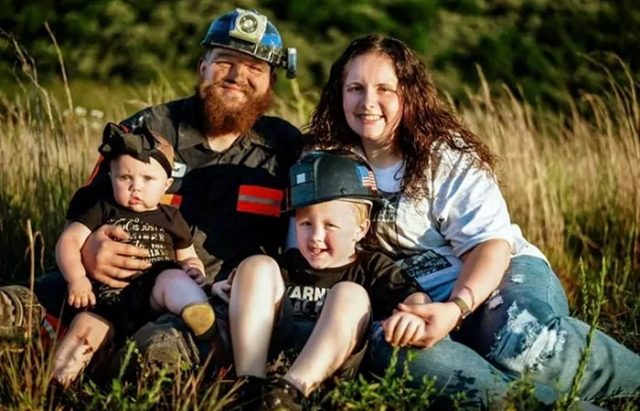 Michael McGuire wasn't expecting the attention and gifts he received. He is grateful that others share the sentiment that dads are immeasurably important in their kids' lives. He plans to continue bonding with his son over their love of sports and cultivating a good example of fatherly love.
McGuire shows us all the power of a father's presence in his child's life. A dad is not only influential but irreplaceable, and something as seemingly insignificant as the decision to prioritize time with his child over the comfort of a shower and a fresh change of clothes can make a major difference.