Megyn Kelly launched a nuclear attack on Meghan Markle and Kim Kardashian. The former Fox News host torched the pair of female celebrities with a barrage of remarks on their "petty" and "vain" behavior.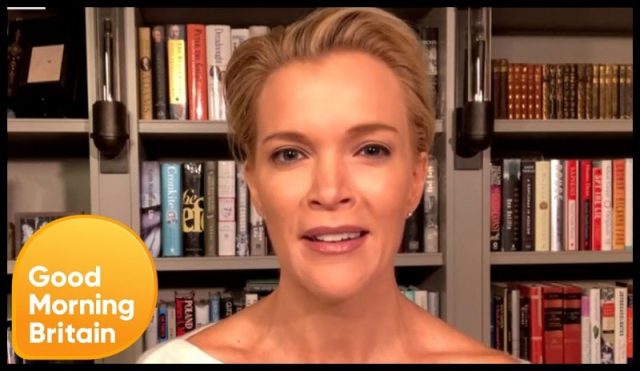 Megyn Kelly, who rose to fame as a primetime Fox News host, tore into "petty" Meghan Markle and "vain" Kim Kardashian in an episode of her podcast, The Megyn Kelly Show. According to Daily Caller, what ticked off Kelly was Markle's claim that Vanity Fair wrote a "racially motivated" headline when she graced the cover of the magazine in 2017.
The headline was "Wild About Harry," in reference to her now-husband Prince Harry. Markle and her husband were allegedly unhappy with the similarity between the headline and the song "I'm Just Wild About Harry," which Judy Garland and Mickey Rooney performed in blackface in 1939. Kelly slammed Markle for her allegations of racism, calling her "petty" and "shallow."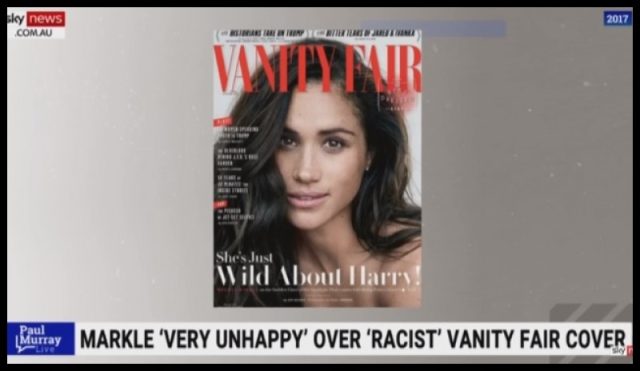 "Everything is either racist, sexist or wrong when it comes to Meghan Markle, despite all of the enormous gifts that have been given to her and adulation that's been given to her," Kelly said. "I am cheering the downfall of this woman's approval rating and cheering the authors who are bringing these stories out so that people can see how petty, and shallow, and small these people are."
Kelly also took aim at Kim Kardashian, who was heavily booed at a Los Angeles Rams game when showed up on the big screen. "So I believe the reason they booed Kim Kardashian is because the country's getting sick of narcissistic, vain, self-promotional, rules-do-not-apply-to-me type people! Like her, like Meghan Markle," Kelly said. She then tore into "selfie culture" and "extreme plastic surgery," comparing Markle and Kardashian unfavorably to the late Queen Elizabeth II of the United Kingdom.
However, Kelly wasn't finished throwing shade at Meghan Markle, and she included her husband Prince Harry in her criticism during her interview with Tom Bower, author of the bestseller Revenge: Meghan, Harry, and The War Between The Windsors.
"These two [Meghan and Harry] are as thin-skinned as they come when it comes to their public image, whether they matter, what people write about them, and whether they are being adequately 'protected' by those around them in the maintenance of these images they believe they have," Kelly said of the Sussexes.
According to New York Post, Bower describes Markle as a "seductive" and "tactile" woman who "was hunting for a man in England" beginning in 2013, following her divorce from film producer Trevor Engelson. "She wanted wealth and she wanted fame," according to Bower, who reported that Markle "targeted" Harry. The British journalist told Kelly that Markle was someone who "always wanted celebrity but wants to control the narrative."
Bower scoffed at the couple's claims they were being unfairly treated by the press. "Anyone who gets in the way with her is ghosted and attacked, and Harry has become hypersensitive and hates the media and yet seeks approval from the media by going on Netflix or Spotify or Apple TV," Bower said. "The contradiction and hypocrisy are enormous."
Megyn Kelly told Tom Bower she was "shocked" that Harry would emerge as sensitive to what was being said and written about him in the news media. "Her whole thing is about image, so I can see why she's so easy to upset when it comes to bad press," Kelly said of Markle.
Kelly then cited reports by Bower and other journalists who have said Harry "believes he's got a limited time to be on the world stage because his brother, Prince George, is aging by the moment and will overtake him as the next best thing in the British tabloids." Bower replied that Harry is "complicated" and "not really intelligent." He said he "remains damaged by the early death of his mother [Princess Diana]."