A video captured the "racist" treatment that a group of black "customers" received at Chipotle. Viewers were left furious to see how the young men were treated by the staff. The backlash was intense, resulting in Chipotle firing the manager over her questionable actions. However, the video doesn't tell the whole story, and now the truth is out.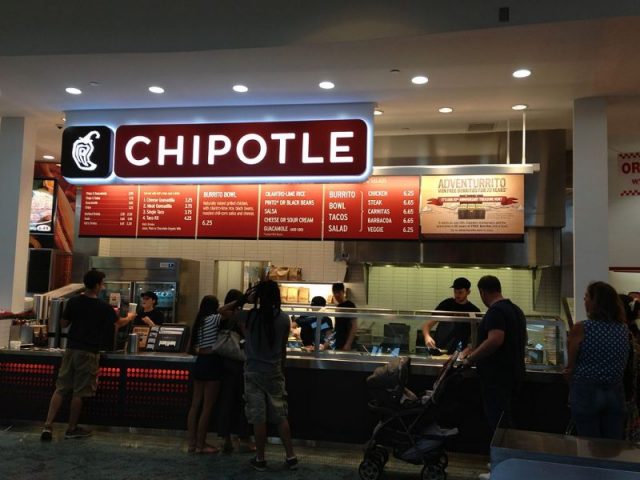 Masud Ali, 21, was quick to cry "racism" when he was told the staff at a Chipotle in St Paul, Minnesota would not make his food unless he paid first. Of course, this is out of the ordinary, since customers usually have their food prepared, then pay at the end of the service counter.
Sparking outrage, the manager told the group of black customers they had to prove they could pay before ordering, and it was all caught on camera. In the now-viral footage, the manager told Ali it was because "you never have money when you come in here," according to Daily Mail. But, of course, Ali said it was all because of his skin color and says it was an apparent act of racism.
"Can a group of young well established African American get a bite to eat after a long workout session. @ChipotleTweets??" Masud Ali wrote in a tweet alongside a video of the confrontation. As the footage gained attention, Chipotle and the manager became the target of internet outrage for refusing to serve the black men.
Meanwhile, Ali paraded himself among the media as the victim of racism. "It sounded really racist — the way she said it was racist," Ali told the Star Tribune. "She asked for proof of income as if I'm getting a loan," he said. Ali added that he didn't appreciate being called a thief and he was "disappointed in that whole crew for not stepping up" to defend him.
According to Chipotle, the manager had mistaken the men for customers who refused to pay for their food just days prior. To remedy the situation, Chipotle terminated the manager and said the staff has gone through re-training to prevent similar situations.
They released a statement saying that "what happened here is not how our employees should treat our customer" and that they "don't ask customers to pay for their meals prior to making them in our restaurants." Explaining their policy, they added, "The manager should have made their food and withheld giving it to them until they paid for it."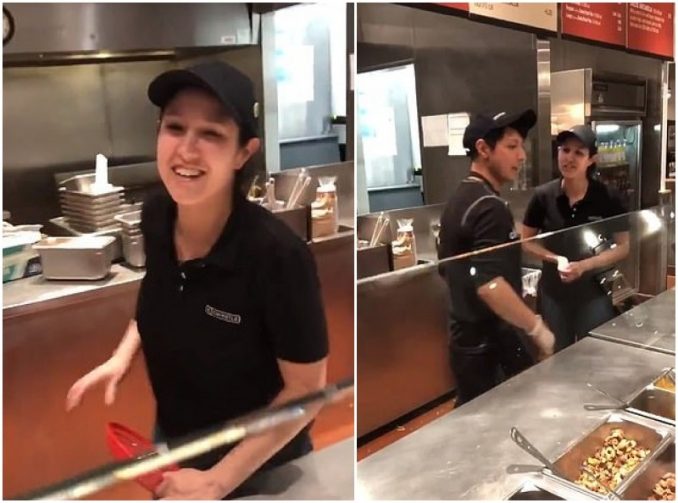 But, it appears they may have been too quick to act and might need to rethink their decision as they came under fire once again. Since the controversial decision to terminate the manager, tweets have emerged showing the alleged victim of so-called "racism" boasting about "dining and dashing," the illegal practice of getting food and running out before paying for it. In other words, Masud Ali is known for skipping out on his bill, and he likes to brag about it online.
"If you a real ass n***a we [gonna go to] Applebees [sic] and eat as much a we can and tip the nice lady 20cents and walk the f**k out," a now-deleted March 2015 post read. "Dine and dash is forever interesting," Ali wrote in another tweet from July 2015. "Aye man i think chopotle catchin (sic) up to us fam. should we change locations and yoooooo what should we do about the other thang," yet another tweet from 2016 read.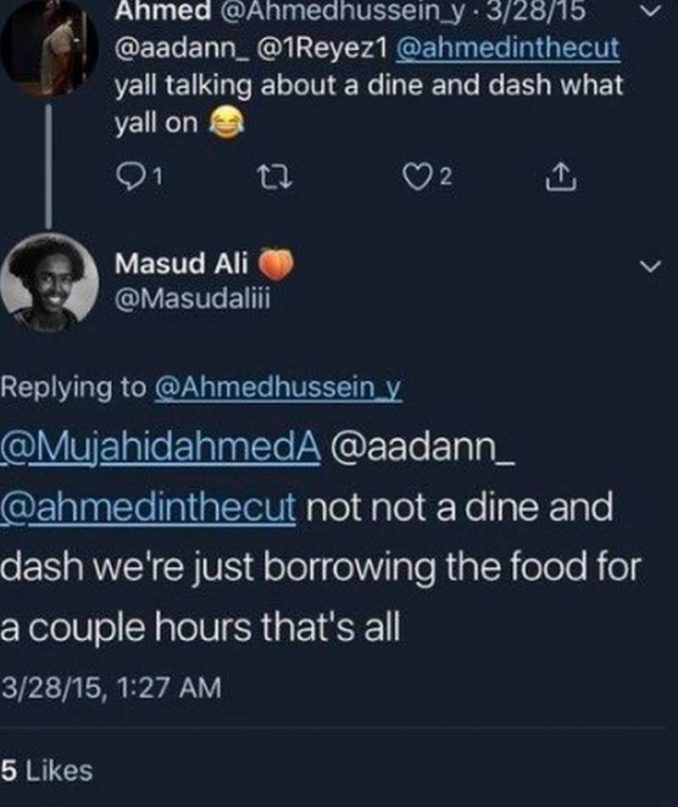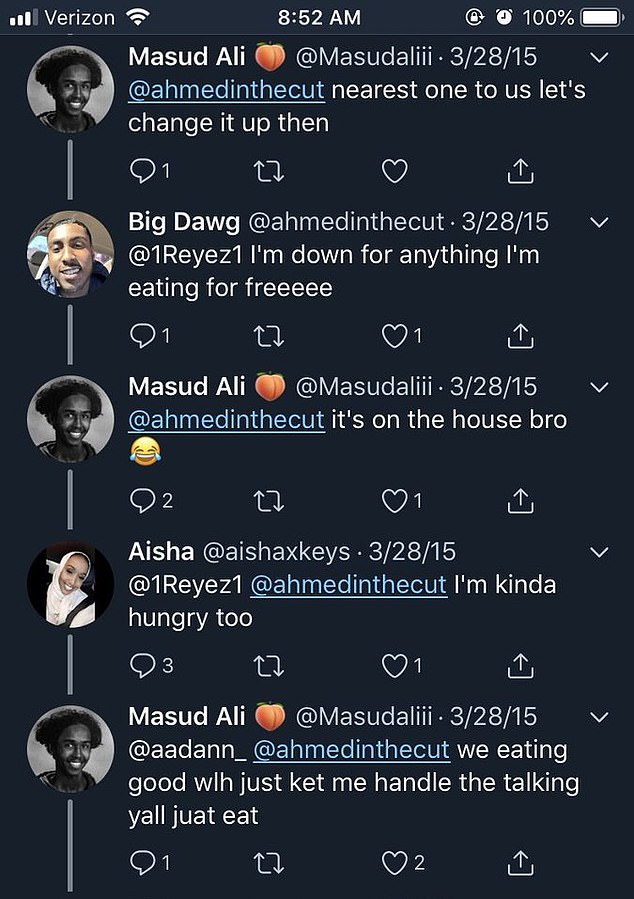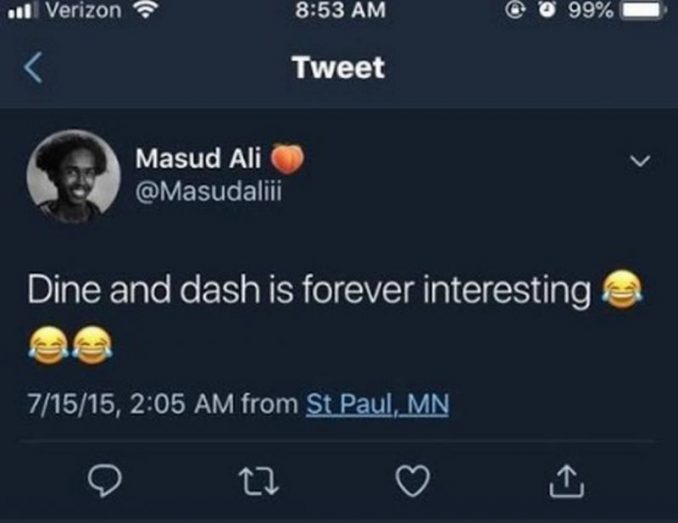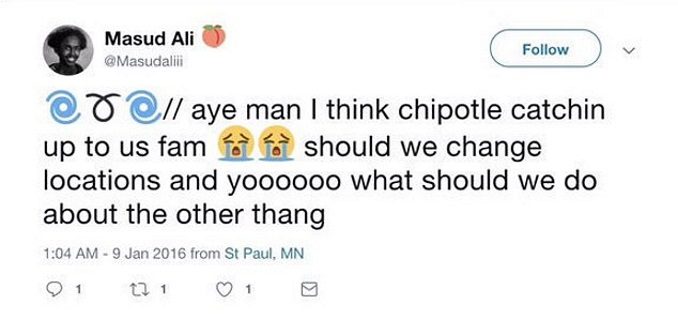 In another incriminating post, Masud Ali discussed stealing Tabasco bottles from Chipotle. In another post, he wrote, "Guys we're borrowing food… that's it. And if the lady tries to stop you at the door don't hesitate to truck the sh*t out of that b***h." Ali has since deleted all of these posts. But, he can't delete his record, which shows he is on probation for theft. With these new revelations, he is now declining requests for comment, according to the Miami Herald.
In the wake of the incident, it appears a petition titled "Help Chipotle Manager Get Job Back" was created by someone who heard the manager's story and felt sorry for her. The petition was shared by the manager, whose name on Instagram is D0mMarie. "Can't thank you enough for the kind words, positive vibes, prayers and warm thoughts," she wrote in a post after her termination.
With the emergence of the incriminating tweets, Chipotle may rehire the manager who was terminated as the fast-food chain conceded that they may have acted too hastily in firing her. "Our actions were based on the facts known to us immediately after the incident," Chipotle Chief Communications Officer Laurie Schalow said. "We now have additional information which needs to be investigated further. We want to do the right thing, so after further investigation, we will re-train and re-hire if the facts warrant it."
Do you know what's worse than racism? Those who make false allegations of it, which then undermine acts of real racism and also ruins an innocent person's life. We've all heard the story of the boy who cried wolf, and we understand the moral of it. When a lie is told repeatedly, no one will believe it when it really happens. This known thief and liar has done an injustice to race relations and should be held accountable for it.