While a family was vacationing in New Orleans, a career criminal unexpectedly punched the mother in the face and took off with her purse. Unfortunately for him, he was about to find out what the woman's daughter does for fun.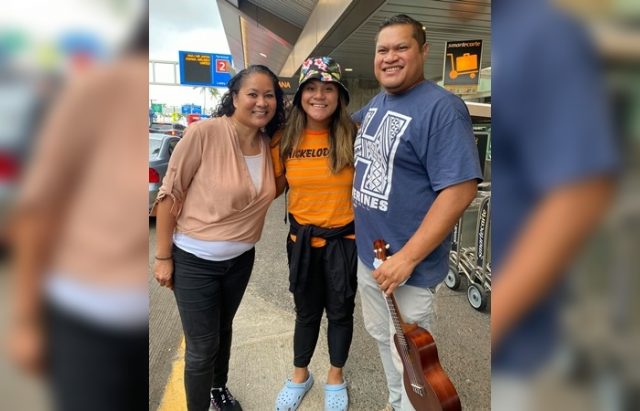 Masina Tupea, 18, and her family had just arrived in New Orleans and were on their way to dinner when they experienced a brutal welcome. Out of nowhere, a man ran up to the 47-year-old matriarch of the family, sucker-punching her in the face and snatching her purse. The woman dropped to the ground, reeling in pain from a dislocated jaw.
As her father helped her agonizing mother, Masina took off after the mugger without hesitation. Within an instant, she was face-to-face with her mother's attacker, and he was about to find out why the teen had fearlessly confronted him.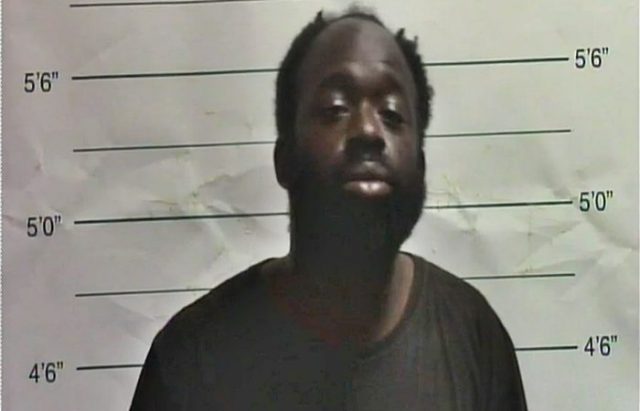 Little did the attacker know, Masina was a competitive weightlifter, who set a national deadlifting record of 319 by the time she was 15. Though the thug had a headstart, the teen had caught up to him in no time, HawaiiNewsNow reports.
"That's when this guy just comes running and he punches my mom right in the face and she drops immediately. My dad yelled to me to go after the guy," said Masina. "I don't think he was anticipating me going after him."
The teen grabbed the man and struggled with him for a moment before he punched her in the face. However, Masina wasn't going down so easily. After taking a second to regain her composure, the teen grabbed the man by his shirt and flung him to the ground.
"I got up. I'm stumbling. I can't see out of my left eye and I tackled him and he tries to tackle me into this car first … but I essentially threw him under the car and pinned him to the ground," said Masina.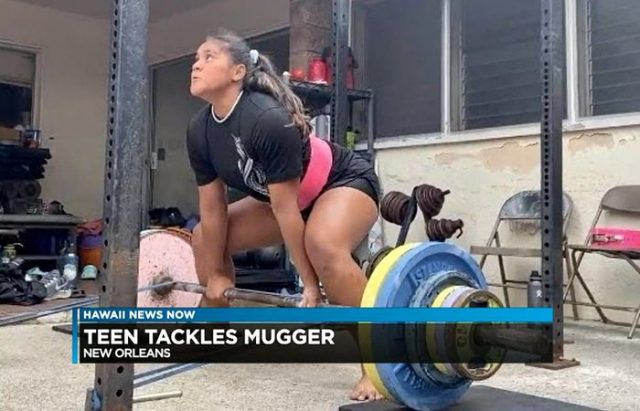 Masina used her training and strength to pin down the man, who was later identified as 36-year-old career criminal Augustus Taylor. She then restrained him until police arrived to arrest him.
"He asked me to let him go, but I kept telling him that he messed with the wrong family," she said.
Masina's mother was taken to a hospital to be treated for a dislocated jaw. The teen herself suffered a black eye, which she has worn as a badge of honor. She attributed her ability to the training she received growing up in Hawaii.
"If you get hit, get back up. That was something that felt really important to me, is that that importance of getting back up again," said Masina.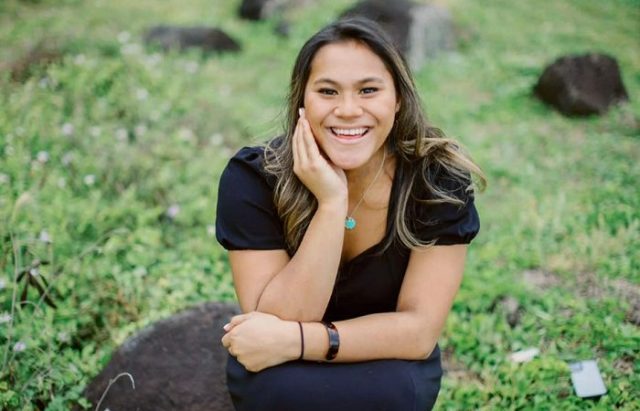 Although her vacation didn't go as planned, Masina hoped to enjoy her last week in Hawaii before heading back to Rhode Island, where she attends classes at Johnston and Wales University.
Taylor was booked on one count of purse snatching and two counts of simple battery. He has pleaded guilty four times in New Orleans to battery charges, including domestic abuse battery in 2010, simple battery in 2011, and aggravated battery in 2012 and 2014, Nola.com reports.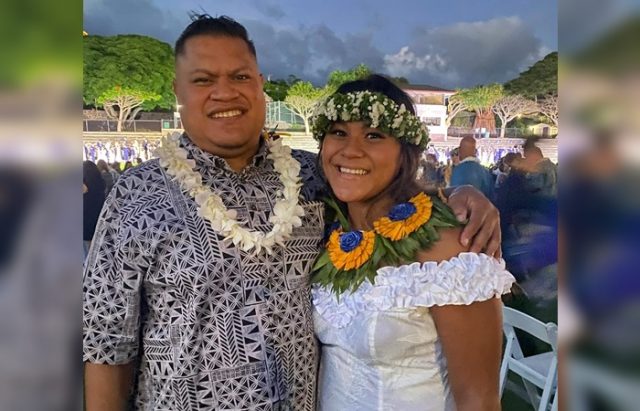 Masina Tupea has been hailed a hero for stopping her mother's attacker. While she doesn't recommend others pursue muggers, she hopes that they will be vigilant of the dangers that lurk around every corner.
Augustus Taylor is behind bars where he belongs. Of course, this time he will be known as the inmate who was taken down by a teen girl. It's safe to say that this new reputation won't serve him so well around his new neighbors.