An armed would-be robber thought he had the upper hand when he broke into an apartment in the middle of the night. Unfortunately for him, he was mistaken. Rather than making off with some loot, he found himself getting his face rearranged after the residents turned the tables on him.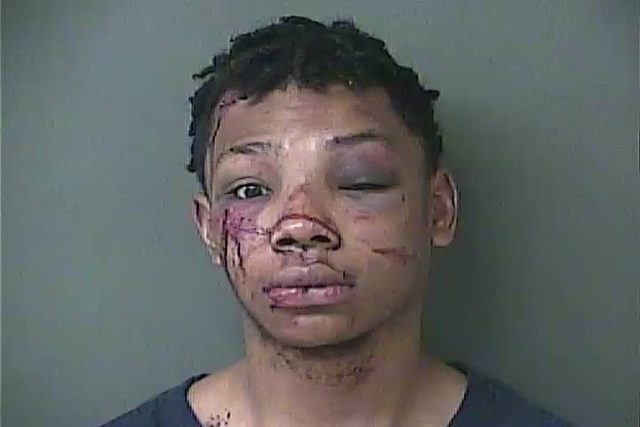 Eighteen-year-old Marrell Tyler of Merrillville, Indiana learned the hard way that crime doesn't pay after he broke into the wrong apartment around 3:25 am on a Thursday. Although he was armed with not one but two guns, Tyler didn't have the upper hand he had assumed he did. This became evident when the apartment residents put a stop to his attempted armed robbery with ease.
Tyler allegedly broke into The Annex of Kokomo Apartments located at 2205 South Washington Street after concealing his identity with a ski mask, according to The Blaze. Unfortunately for him, rather than finding helpless, sleeping residents, Tyler was greeted by three males, who weren't about to be robbed without a fight.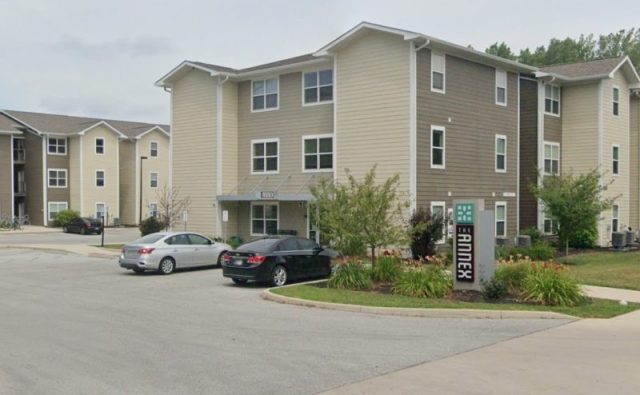 According to the Kokomo Police Department, the three male residents grabbed the unknown male suspect — later identified as Marrell Tyler — after he entered their apartment wearing a ski mask and pointing a handgun at them. After a struggle with the suspect, the residents knocked his gun away from his hand, but he pulled out a second pistol. That's when a shot rang out.
"As the residents tried to disarm the suspect a second time, the handgun went off but did not strike anyone," a media release from the police stated. Thankfully, the apartment residents were able to disable Tyler. According to reports, one of the residents retrieved his own handgun and held Tyler at gunpoint until police arrived at approximately 3:25 am, responding to a residential entry in progress.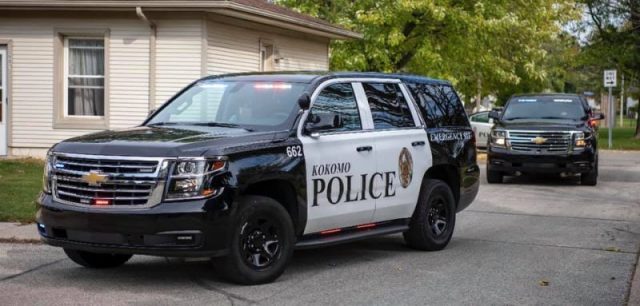 Upon their arrival, officers with the Kokomo Police Department located the three male residents holding Marrell Tyler at gunpoint in the apartment. Tyler was seated in a bathtub, battered with a swollen eye and blood running down his temple. The residents quickly informed officers of the events that had unfolded with the detained criminal, whose face had been effectively rearranged during the struggle with the apartment residents. Following an investigation by the police, 18-year-old Marrell Tyler was arrested for burglary, a level 2 felony.
Marrell Tyler was transported to Community Howard Hospital for treatment of the multiple facial injuries he received as a result of his bad choices. He was then taken to the Howard County Criminal Justice Center. Later, Tyler was formally charged with burglary with a deadly weapon, a level 2 felony; armed robbery, a level 3 felony; and pointing a firearm at another, a level 6 felony, according to Kokomo Tribune. He was ordered held on a $25,000 cash-only bond. He pleaded not guilty in the case and filed a motion to have his bond reduced.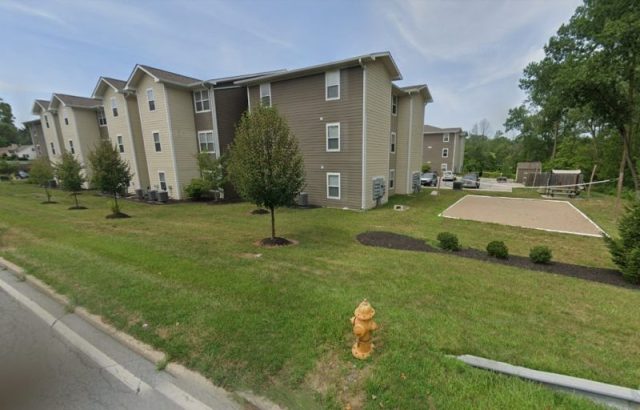 According to the probable cause affidavit, Tyler was staying with his girlfriend nearby and told her that he was going to a gas station to buy "blunt wraps," but he never made it. Instead, he "ended up going into the nearby apartment because it was unlocked, even though he reportedly did not know any of the occupants of the apartment. The apartment's residents also told police they did not know Tyler," WTHR reported. Later, after he hadn't returned to his girlfriend's apartment and she heard a gunshot, Tyler's girlfriend called 911.
Although initial reports said the case was still under investigation, the three unidentified residents were not charged for defending their home, The Blaze reported, adding that the residents also suffered facial injuries but did not require medical attention from the physical altercation, according to authorities. Marrell Tyler hoped to make a clean getaway after stealing the prized possessions of complete strangers, but all he got was his face rearranged instead. I don't know about you, but I enjoy a story with a happy ending.