Some kids were playing street basketball as they had done many times before when a driver came speeding down the road. The children hollered, telling the man to slow down. That's when he came to a stop, got out, and let them know exactly what he thought of their request.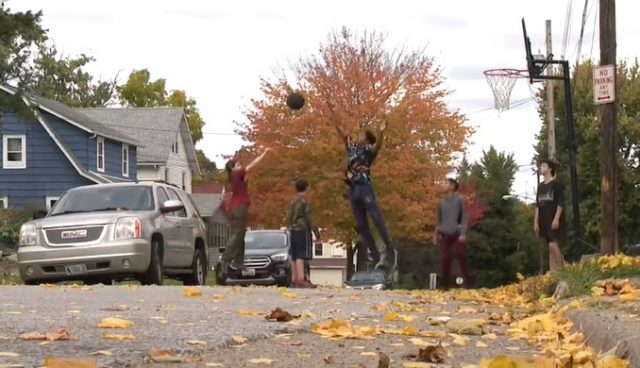 Dolly Young's 11-year-old son Alex was playing street basketball with his friend and neighbor, 15-year-old Markeise Smith, on a Sunday afternoon near their homes when a man came barrelling down Rockaway Street in the suburbs of Akron, Ohio. The children realized the man, driving a white Pontiac G6 with tinted windows and temporary plates, presented a danger due to his speed and decided to say something about it.
Concerned about their safety, one of the kids among the group of school children called out, telling the speeding motorist to slow down — a gesture he apparently didn't appreciate. Although he did come to a stop, it wasn't because he wanted to ensure the safety of the children. Instead, he only pulled over to get out of the car and let the kids know what he thought of their request. His response was frightening.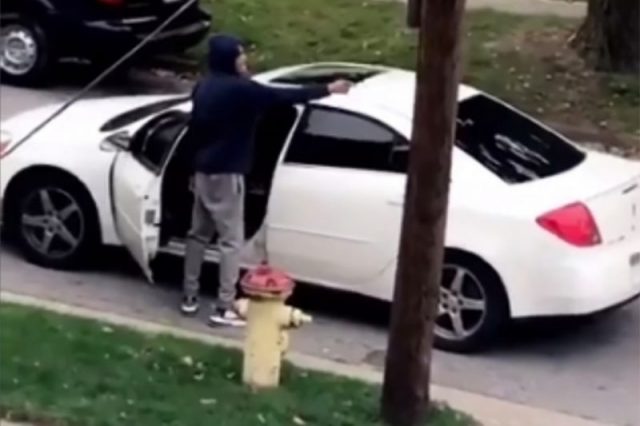 What he did next shocked the neighborhood children and the public after it was caught on video. Shockingly, the speeding motorist is seen in the footage as he opened fire with a semiautomatic gun, aimed at the children. With his pistol pointed at the group of school kids, who were playing basketball in the street, he fired his weapon three times before driving away.
The shooter was allegedly aiming for Alex's friend Markeise, the NY Post reported. "He pulled out the gun, and turned and shot at him, three fires," Dolly Young, whose 11-year-old son Alex was among the children playing, told local news WKYC. The heinous act was caught on cellphone video by a quick-thinking neighbor and turned over to the police. Be forewarned, it's troubling, to say the least.
Thankfully, no one was injured, but the deadly and unnecessary incident was still traumatic to the children, whose lives were put at risk in an act of road rage. "I was scared. I thought he was gonna shoot at me. Instead of me, it was at him," Alex Young explained, referring to his neighbor and friend Markeise Smith, who grabbed him and told him to run.
"This can be traumatic for anyone, especially a 15- and an 11-year-old trying to play," Capt. Dave Laughlin with the Akron Police said as the department launched an investigation. "Any information can help," he added, hoping the public could identify the driver. "It's like a puzzle. Every piece helps bring this person to justice and have them answer for their crime."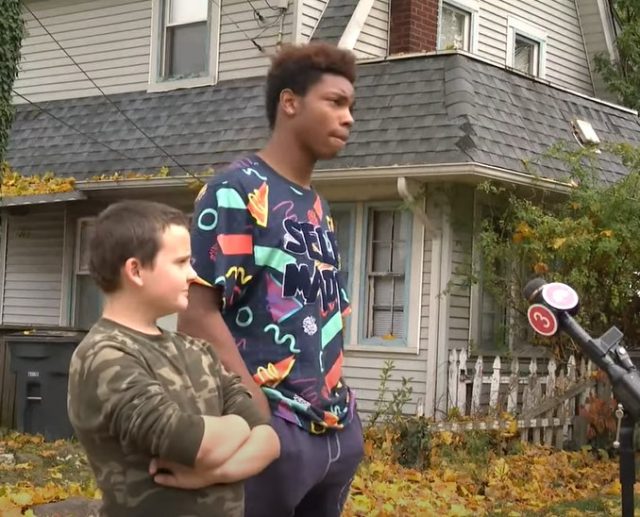 And, justice is what those involved and the rest of the neighborhood is hoping for. "He [the shooter] should be locked up for what he did because you shouldn't shoot at kids because they tell you to slow down," Markeise Smith said. And, we couldn't agree more. The driver's reaction goes well beyond "road rage."
"It was shocking and it was disturbing. If you can do that to a child, you can do that to anybody. No regards to anybody's life," Dolly Young said. And, she's absolutely right. Anyone who can fire a weapon at unsuspecting children, simply because they hollered for a speeding driver to slow down, has no regard for human life, and they have no place in a civilized society.