A man was captured on camera smiling and urinating on the memorial for a retired police officer's 9-year-old son, who had died of brain cancer. However, after his identity was exposed for the world to see, the man had just one comment to explain why he did it.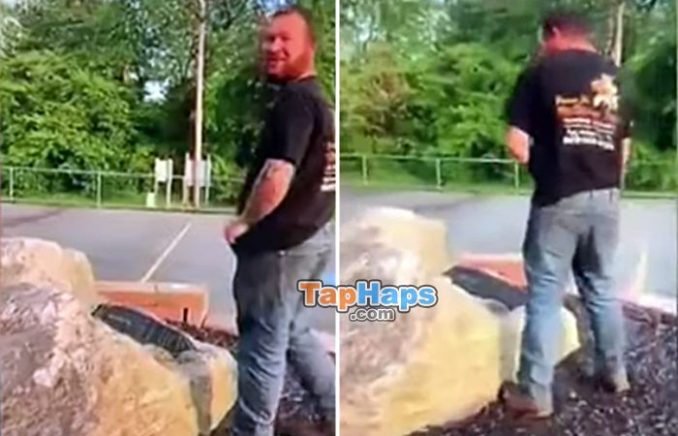 While scrolling through social media, retired police officer Mark Clopp couldn't believe what he saw. In a video that has since gone viral, Mark watched as a bearded man stepped up to his deceased little boy's memorial, unzipped his jeans, and urinated directly onto the boy's honorary plaque.
Christian Clopp was just 9 years old when he succumbed to aggressive brain cancer, leaving behind a short but powerful legacy in his community in Hamilton, New Jersey. In his honor, the humble memorial was erected, detailing the child's glowing outlook, despite his unimaginable struggle. Unfortunately, not everyone thought that the deceased child deserved such recognition.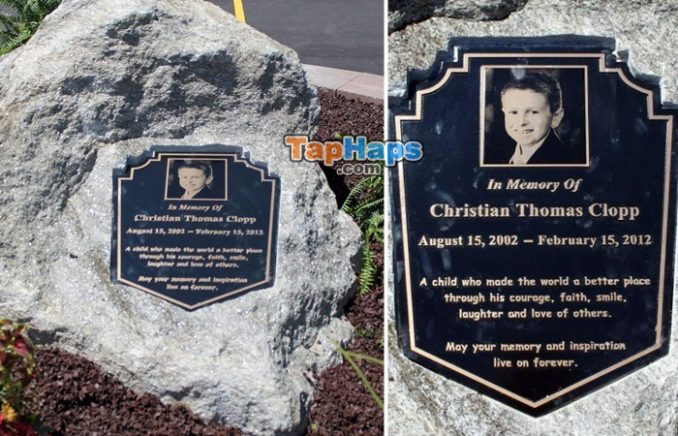 According to WSET, 23-year-old Bryan Bellace grinned as he defiled Christian's memorial while his friend, 23-year-old Daniel Flippen, laughed and recorded the incident. Both men were arrested and charged, however, it was Bellace's disturbing excuse that has people the most outraged.
CBS3 reports that, when asked why he would do such a thing, Bellace replied that he was drunk and doesn't really remember the incident. He claims that he had been drinking beer all day and that his intoxicated status led up to the event. Bellace was charged with disorderly conduct, criminal mischief, and lewdness, whereas Flippen was charged with having an open container of alcohol in the public park, where the memorial is situated.
"I really don't remember doing it, I just remember waking up to the video," Bellace said.
Seeing the national outrage his actions caused, Bellace agreed to meet with Mark. In an uncomfortable confrontation, Bellace apologized to Mark for desecrating his son's memorial, only to receive an unexpected response from the grieving father.
"I'm very deeply sorry about what I've done and if I could take it all back and do it all over again, I would," Bellace said.
Instead of unleashing his fury on Bellace, Mark offered him forgiveness. He explained that forgiving Bellace is what Christian would've wanted, as he was such a loving and caring child.
"Throughout all of it, all he did was smile at people. He was the happiest kid and never complained a day in his life," Mark Clopp said. "Being angry is never going to heal anyone, it's never going to fix it. The most intelligent thing to do is to put it behind us. Let's move on and turn it into something positive."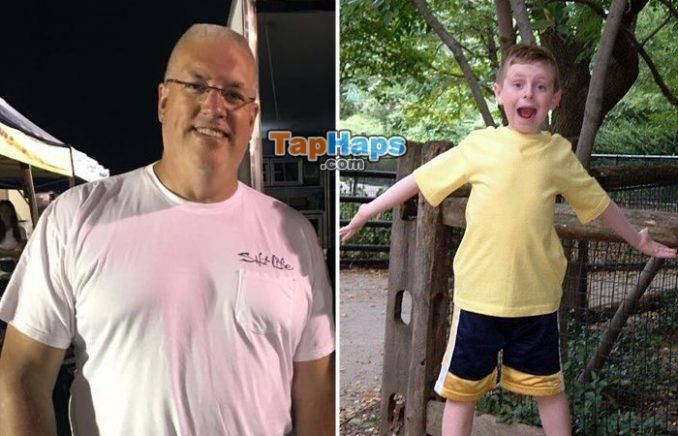 Community members have since come together to clean the memorial. Many of those who volunteered to sanitize the plaque were personally impacted by Christian's positivity. Incredibly, Mark has chosen to take the incident as a good thing.
"At the end of the day, the good outweighed and overwhelmed the bad," Mark wrote on Facebook. "This is what Christian did during his life. He brought people together and he has accomplished that again. Perhaps the playground will be beautified, maybe expanded as a result. It doesn't matter, as long as it is enjoyed by thousands of children in the future."
Of course, Mark admitted that forgiveness wasn't always on the table. In fact, before the men were identified, he referred to them as "narcissistic, drunken scumbags" who had "no regard for anyone or anything." Then, he was reminded of his son's legacy.
"As for the two actors: I don't know either one of you," Mark wrote. "I have no idea what exists in your life to make you so indifferent to how others feel but I hope this serves as a wake-up call and you get the help you need. I admit, my initial reaction was to find you and beat you senseless in defense of my son's honor and the distress you caused my family. I am better than that."
Bellace claims that he will seek professional help for his alcoholism and is looking forward to turning his life around, which he attributes to the incident. He claims that he didn't realize the extent of his drinking problem until he saw himself on video.